 Nearly 250 players, including 28 linebackers, were chosen in the 1972 NFL Draft before the Philadelphia Eagles selected linebacker John Bunting in the 10th round out of North Carolina. He, however, beat the odds and was on their roster when the regular season kicked off in Dallas.
"Back then, you couldn't watch football every day, they didn't have ESPN," Bunting said. "So you didn't know much about any other team except your favorite teams. You knew who the Packers and who the Redskins were. I didn't know who the Eagles were. So it was a shock to get into the City of Philadelphia and see all the oil refineries and the fires. It just was a real shock to my system.
"And then to go to mini-camp and see that they were four, five or six linebackers deep at each one of the positions, I didn't think I had much of a chance to make the team. But fortunately for me, I was in a position where a couple guys retired, a guy got hurt, another guy held out of camp and, all of a sudden, you're up there competing."
The Eagles struggled during the first half of Bunting's 11 years with the team. He didn't experience a winning record until 1978 when they went 9-7 and made the playoffs. Unfortunately, he didn't get to experience the postseason after suffering a knee injury during an October game against New England, and had to have total reconstructive surgery.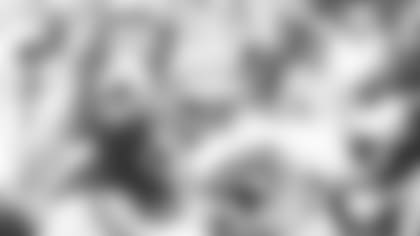 "It was a pretty upsetting time, believe me," said Bunting. "I knew that we were going to win that year. We beat the Saints, the Dolphins and then the Colts. Three games in a row. We were really on a roll and then went up to Foxborough and I blew my knee out. That was curtains for me. It was a 50/50 shot to ever play ball again because of the substantial damage to my knee."
After beating the odds as a rookie to make the roster, Bunting would have to do so again just to keep any hope that he'd be able to continue playing the game.
Spending day after day rehabbing with assistant trainer Ron O'Neil, Bunting worked his way back and helped Philadelphia post a 12-4 record in 1980, and capture the NFC championship with a 20-7 victory over the division rival Dallas Cowboys.
Philadelphia's standout season came to a close when Oakland won Super Bowl XV.
"The whole year was a magical year. We played with a great deal of confidence," Bunting said. "We felt we were going to win every game we played. When we went to play in the NFC Championship Game, we just knew we were going to beat the Cowboys. And, of course, the conclusion of the season wasn't fun.
"There was some satisfaction, but at the same time, when you lose in (the Super Bowl), particularly for some of the individuals that played – it'd been so long to get there, you really know how special it is – and had developed a deep appreciation for how hard it is to get there. So many things have to happen for that to happen. It's a once-in-a-lifetime thing for most of the people that are involved in the game of pro football."
Bunting has remained involved in the game since his playing days concluded following the 1982 season. He has been a coach at the college level and in the pros, and he's now a studio analyst for IMG College Radio.
"They own the radio rights to about 80 football programs," said Bunting. "They'll have a play-by-play and a color commentator on-site someplace. I'm in the studio and when we get away from a particular site and go to another site, whipping around the country going to other games, I'll make some type of comment. It's kind of like the NFL RedZone. But instead of being on TV, we're on radio, flipping around the country doing the top 25 games and other select games."
Making his home in Wilmington, North Carolina, Bunting and his wife, Dawn, have two adult children: Kimberly and Brooks, and a granddaughter, Louisa.
"I'm very much involved in this community," Bunting said. "I'm on the Greater Wilmington Sports Hall of Fame board. I'm involved with the Miracle Field. We're building a $1.4 million all-accessible athletic field for those that are not as healthy as us. I'm involved with the Hope for the Warriors golf tournament. And I'm trying to find some money to build a museum, the Marine Museum for the Carolinas."