 Philadelphia's 1989 NFL Draft class and its luggage would have fit comfortably in a midsize sedan.
The Eagles selected just four players – linebackers Jessie Small and Britt Hager, along with running backs Robert Drummond and Heath Sherman. Head coach Buddy Ryan decided to trade away nine of the team's picks – seven of them to Chicago in order to move into position to choose Hager in the third round.
"Back then all we had was a telephone. ESPN was barely on. So when they did that, ESPN was off the air. All I got was a phone call from Buddy saying, 'Hey, hippie, get your (butt) up to Philly.' He had nicknames for everybody," laughed Hager.
"When I got there, I did think it was strange that we only had four draft picks. That's when I found out they traded those picks to get me. I'm kind of glad that it took a while for me to figure that out. It would have been a lot of responsibility."
Spared that duty, Hager was able to learn the ropes from his veteran teammates.
"The first guy was Reggie White. He was tremendous. And a guy named Mike Reichenbach, he was great," Hager said. "And then Jerome Brown. What was great about Jerome was our hazing for the four guys was that he took us and our girlfriend or wife to Atlantic City and paid for our dinner, put us up in a room, let us go to a show and gave us money to gamble. That was our initiation. That was Jerome.
"There was tremendous leadership, especially on the defensive side with Jerome and Reggie and Clyde (Simmons) and Seth (Joyner). It was great experience. It was incredible."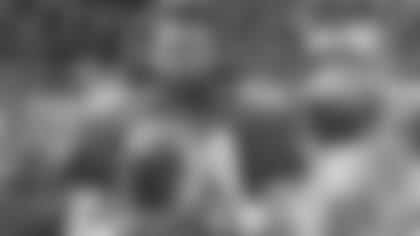 Reaching the playoffs each of his first two seasons, Hager was able to experience what gridiron success meant to Eagles fans and the city.
"Philly is an incredibly emotional town. Incredibly passionate fans," said Hager. "From the standpoint of that, going to the playoffs was incredible. But when we played the (division rivals) Cowboys, Washington or the Giants every year, those were always playoff atmospheres. And so when we did go to the playoffs it was exciting, but there was just as much passion there as when you played Washington or the Cowboys. I think that's probably the same way today."
In 1991, Ryan did not have his contract renewed and was replaced by then-offensive coordinator Rich Kotite. While the young linebacker was initially disappointed, that would soon subside.
"It was hard," Hager said. "You went from a coach that was such a defensive-minded coach, a guy bigger than life. At that time, Buddy was an incredible football icon. And how he left was very disappointing.
"But what happened was, (Kotite) brought in Bud Carson as the defensive coordinator. And he was incredible. He made it such a great transition that we were still able to perform at a high rate on the defensive side because of the type of guy he was.
"He was one of the better defensive coordinators probably ever in the NFL. We didn't know what to expect when he came in, but I'll tell you what, I loved playing for that man. It was awesome."
Leaving after the 1994 season, Hager, who took pride in being a good teammate, spent six years with the Eagles, played in 90 games and made many memories.
"The camaraderie we had those first few years on defense with Reggie (White) and Mike Golic, Terry Hoage, Jerome Brown, Clyde Simmons, Andre Waters, that whole group was just a great group to be around and play with. We were passionate," explained Hager.
"One thing that was pretty cool was we had a record that I think still might stand – we held Arizona eight plays on the 1-inch line. That's an incredible memory to do that. That just kind of shows you the type of players on defense that you had to do that.
"And then Reggie. Getting to play with a player of that caliber, not only as a player but as a person ... When you went to his funeral, you had his teammates, you had people from the NFL front office, you had owners there, politicians, businessmen from around the world, you had different religious leaders and you had people from jail cells there. This guy touched about every level of humanity that anybody could. He was an incredible person to be around. When you look back, you really don't get to come across many people like that."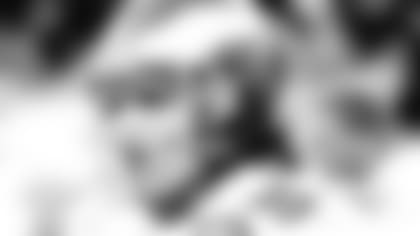 Hager played three more seasons in the NFL with Denver (1995-96) and St. Louis (1997). He is now the chairman and executive vice president of the Hill Country Staffing Company in Austin, Texas.
"We staff the contract workers for the oil and gas industry for fracking. We provide CDL drivers and workers for services like Halliburton, Baker Hughes as contract workers," Hager said. "When it's going, we have about 200 sites in Texas, Pennsylvania, North Dakota, Colorado and Wyoming. We're kind of in a down cycle. The oil prices went down significantly. So right now were basically trying to put guys back to work with some of our partners."
Hager and his wife, Bridgette, live in Austin and have four sons: Bron, Bryce, Brayven and Breckyn.
Bryce, a linebacker at Baylor, was selected by St. Louis in the seventh round of the recent NFL Draft, and hopes to play for Rams head coach Jeff Fisher, who at one time was his dad's defensive coordinator with the Eagles.
"(Fisher) called and we talked after the draft. It was great because kind of how it all came about," said Hager. "Most of the coaches, they'll say, 'I don't know who's coming out or what's going on in college. We start getting with our scouts after the season because we're busy with our football during the year.'
"So he saw Bryce's name when the evaluations came up, and saw the rating that he's a pretty good football player, which he is. He didn't think he'd be down there that low, but when he was he was happy. And Bryce is happy."
Breckyn, is also happy. He'll be a freshman this fall at the University of Texas, where he'll play linebacker for the Longhorns. !