 Who said you can't go home again? Or at least relatively close to home.
Following five seasons with the Oakland Raiders, Jon Ritchie, a fullback who was raised in Mechanicsburg, Pennsylvania, a town 90 miles west of Philadelphia, became a free agent in 2003 and signed with the Eagles.
"They had the (NFL's) best record since 2000," said Ritchie, "and I was coming off of a Super Bowl (XXXVII) and I felt like they had a chance to get there. I wanted to get back to the Super Bowl and I wanted to get back home.
"I didn't realize when I was playing out in Oakland that no one ever got the games back here, being that it was regional. Unless we were playing (in a nationally televised game) on Monday night or Thursday night or Sunday night, a lot of people – friends and family and that sort of thing – didn't have much of a chance to see me play.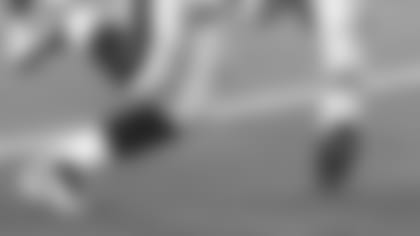 "So it was nice to get back close to home and have people I knew sitting in the stands. That meant a lot to me because I had not had that experience before. At Michigan, my folks could see me play every once in a while. At Stanford (where he had transferred after two years), very infrequently; playing in Oakland, once again, very infrequently. And now all of a sudden it was a weekly thing. It became kind of an event for our family and our friends. It was a different feeling. It was a nice, comfortable situation, for sure."
Much more concerned with opening holes for Philadelphia's "three-headed monster" backfield of Brian Westbrook, Correll Buckhalter and Duce Staley than with compiling yards himself, Ritchie defined the fullback position.
"It was a workmanlike mentality where you knew you had a role," Ritchie said. "The role kind of evolved from the time I started playing until when I was done playing. The fullback became less and less involved with the offense. It was a strange process, but that was my role. Just do what you can with what you're given. Do what the coaches asked and not ask questions."
Ritchie's 2004 season came to an abrupt end during a September 26 game in Detroit when he suffered a torn ACL in his left knee while covering a punt. He was placed on Injured Reserve and needed to have surgery.
"We thought they were going to rush the punt after the first series, so I went in to try to protect," said Ritchie. "And as I was covering downfield, a guy tried to block me and I tried to cut behind him and it just snapped."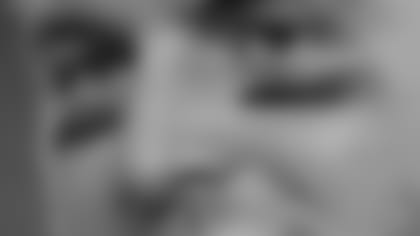 Ritchie rehabilitated his knee for 10 months and was ready for the opening of Philadelphia's 2005 Training Camp. However, just before the close of camp, he met with head coach Andy Reid and learned that his days as an Eagle were over.
"It was a complete and total shock to me when they released me because there was nothing ever mentioned to me along the way like, 'Hey, we don't feel like your knee is where it needs to be,'" Ritchie said. "None of that happened until the very last day I could be released before the season started. I was shocked, angry, hurt. I felt completely blindsided."
While clearly disappointed, Ritchie left the game with the respect of his teammates and opponents alike, and proud of what he had accomplished on the field.
"I think that I tried to be the corporate guy," said Ritchie. "I did whatever they asked me to do. I tried to be a good teammate. I took pride in doing my job and tried to do it the best I could."
Although he's now 11 years removed from giving his best on the field, Ritchie, who makes his home in Central Pennsylvania with his wife, Marielle, and their children Joe, Marlowe and Mila, is still involved with the NFL as a television studio analyst.
Appearing Tuesdays through Thursdays on the NBC Sports Network's Fantasy Football Live, Ritchie is also on DirecTV's Fantasy Zone Channel each weekend during the season.
"Initially, I didn't think that talking about football could be a job," Ritchie said. "And now, it's great. It's the best of every world (The Fantasy Zone channel), it's awesome. We do eight hours of live TV, no commercials, where we just talk over all the action going on around the league.
"I do (Fantasy Football Live) with John Hansen, the 'Fantasy Guru,' Kay Adams and Dr. Mark Adickes, (an orthopedic surgeon) who played for the Redskins and went to Harvard. We get to do lots of cool medical insight-type segments together."