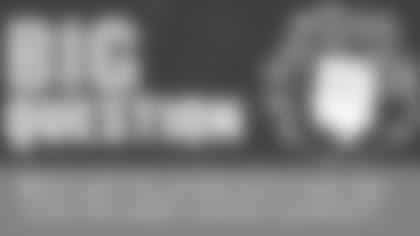 Welcome to The Big Question. Every Monday (or in this case Thursday), Dave Spadaro, Chris McPherson and Bo Wulf will debate one of the hot topics surrounding the Philadelphia Eagles. We invite fans to continue the discussion in the comments section. Enjoy ...
CM: We're a couple days into Training Camp and have had a little bit of a refresher when it comes to seeing the players on the field. There are some many position battles that we can dive into, but here's one that's always on the minds of fans. What will the production look like from the wide receiver position this season?
DS: There is no singular star, on the surface. So to expect one player to pick up the production from Jeremy Maclin's 85 catches, I think, is not realistic. Jordan Matthews certainly has that kind of upside and is primed for a huge season, but I think the Eagles are hoping the pieces can be interchangeable and that they can spread the ball around. Let me start with Matthews, who I think is the real deal. He looks to be playing mostly out of the slot, rather than outside. He can use his big body and create good matchups and be a force in the red zone and build on what was statistically the finest rookie season by an Eagles wide receiver. He's going to be as close to a "go-to" wide receiver that the Eagles have, as I see it.
BW: I really think there's an opportunity for Nelson Agholor to make a big impact on the offense. Just look at what Jordan Matthews did last season and consider that Agholor has the same work ethic and passion for the game while, at least by Chip Kelly's evaluation, having about a round's worth of extra talent. In taking Agholor at No. 20 overall, Kelly announced to all of us that Agholor will be expected to contribute immediately. Now, Agholor will have to earn his opportunities and guys like Josh Huff and Riley Cooper won't be surrendering their spots easily, but I think by the second half of the season there's a chance that Agholor could be the go-to weapon in the passing game. If I can couch that too, I still think Matthews ends up leading the team in most receiving categories this season.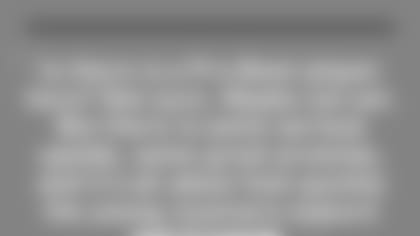 CM: I don't think it's fair to say that Agholor has a round's worth of extra talent just based on draft status in different years. Matthews did come out of one of the strongest, if not the strongest, wide receiver classes in NFL history. I agree that Matthews is the most likely to have the best stats, but I feel like his ceiling - from a production standpoint - is not as high as guys like Huff or potentially Agholor. I do think the quarterback will make a difference. Mark Sanchez was very good at working the middle of the field last season. Look at how Matthews' production took off as well as Zach Ertz's 15-catch outing with Sanchez at quarterback. Sam Bradford can sling the ball. That's why I won't be surprised to see more big-play potential from the outside receivers.
DS: The key player in this entire equation could be Josh Huff, who has lined up with Riley Cooper as a starter early in camp. Huff has all kinds of explosiveness and he's really applied himself in the offseason. Can he jump into the 50-plus catch range? Is he going to be consistent catching the football and making big plays and keeping the mental mistakes to a minimum? The Eagles are pleased with Huff and the way he's attacked his second season. He is being counted on to help a lot. If Huff can make that jump, the receivers really will benefit. It's largely a young group that will age well. If Matthews, Huff and Nelson Agholor mature well, the Eagles could be in a great spot for years to come at wide receiver.
BW: One of the unique parts of going from Training Camp into the season is that right now we tend to focus on the roster battles at the bottom of the roster. Who has a better chance to make the team, Miles Austin or Seyi Ajirotutu? Do any of the undrafted guys have a chance to stick on the practice squad? Then, once the season starts, we very quickly forget about all those guys and turn our full attention to the four or five guys who will actually contribute. I don't discount Austin's chances of contributing, but I would be surprised if, come October or so, Agholor, Matthews, Huff and Cooper are the only receivers who matter here.
DS: In general, I like the size and the versatility here. There is some beef here. Huff and Agholor are the "speed" receivers, but they have power, too. They all can block, and that's something that should not be overlooked. I happen to think veteran Miles Austin can help move the chains, and if he catches 40-50 passes he will have had a significant impact in the passing game. There are no "stars." There are no divas. This is a hard-working, humble group. Given the way the Eagles spread the field and spread the touches, the receivers have to win in one-on-one situations and create separation and then bust it after the catch. It's a promising group. It's a good group. I'm bullish on the receivers. I almost want to count Darren Sproles as a receiver, because he's going to make some catches, but he will do his damage in space out of the backfield, mostly.
There is no Terrell Owens here. There is no DeSean Jackson. No Maclin. All of those players made the Pro Bowl with the Eagles. Is there is a Pro Bowl player here? Not sure. Maybe not yet. But there is some serious upside, some great promise, and it's all about how quickly the young receivers mature and blossom. !