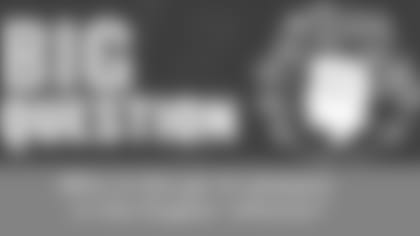 Welcome to The Big Question. Every week, Dave Spadaro, Chris McPherson and Bo Wulf will debate one of the hot topics surrounding the Philadelphia Eagles. We invite fans to continue the discussion in the comments section. Enjoy ...
CM: With the start of the second week of Organized Team Activities postponed one day due to weather, here's a question for us to ponder. Who will be the go-to weapon in the Eagles' offense this season?
BW: Considering the resources allocated to his acquisition, the answer has to be DeMarco Murray, right? I know he'll be rotated with Ryan Mathews and Darren Sproles, but I believe Murray was brought in to be the focal point of the offense. I think the answer is even clearer when you consider how varied the options are in the passing game. Jordan Matthews, Zach Ertz and Co. are great, but the beauty of that group is that anyone could be "the guy" for a given week.
DS: I love this question on a number of levels. It goes back to the idea of "spreading the football around" or having an indisputable, no-doubt, get-the-ball-in-his-hands kind of player that we probably haven't seen in Philadelphia since wide receiver Terrell Owens in 2004 (and part of 2005). With apologies to running backs Brian Westbrook and LeSean McCoy, the Eagles have been more of a spread-it-around team.
And I think, in general, they will continue to spread it around. But for the sake of the conversation, let's dig in and discuss here. I like the weapons here. I think the Eagles have depth in talent at the skill positions and I think they have a creative scheme that will create favorable matchups. An obvious choice is to go with Murray, as Bo suggests, and you really can't go wrong with a back who led the NFL in rushing last season.
I'm going to go a little deeper. I say the go-to weapon, in a variety of ways, will be tight end Zach Ertz. I think the Eagles can get him in space, and they can get him matched up favorably in a lot of different ways. I see Ertz having a breakout season, 80-plus catches, a lot of first downs, great success in the red zone and someone who can make something happen in the vertical passing game.
CM: This is something we won't know until Training Camp and the preseason, but did Ertz improve enough as a blocker to wrestle snaps away from Brent Celek? Ertz's talent as a pass catcher has been evident in his first two seasons, including the record-setting 15-catch bonanza last year against Washington. Was that the first sign of things to come?
Until proven otherwise, Murray is the answer here. Where the Eagles truly succeeded this offseason is providing an A insurance policy in Ryan Mathews, who is going to fly under the radar here. But Murray can do it all. He can get the chunk plays on the ground. He can catch out of the backfield. He's great in short-yardage and in the red zone. History has shown that backs with Murray's workload don't do as well, but I think the Eagles have provided the rushing champ with the best scenario to have continued success. That's a testament to Chip.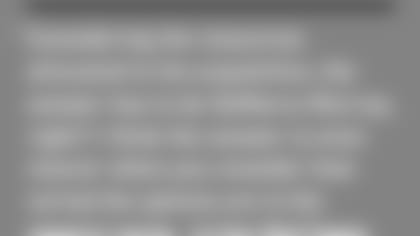 DS: I'm taking nothing away from Murray, who we all think will have a big season. Great back and a perfect fit in the offense.  He and Ryan Mathews and Darren Sproles give the Eagles plenty of options running the football, and all three are excellent pass catchers.
Ertz gives Kelly the opportunity to become even more creative with the way he uses Ertz in the formation and the matchups he creates. I'm not suggesting taking reps away from Celek. I just think that when Ertz is in the game, you find ways to get him the football. He's reliable, he's tough and in today's NFL, Ertz is the right kind of player to open up the passing game.
BW: I guess my other tangentially related question is how quickly you guys expect Nelson Agholor to ingratiate himself in the offense. Jordan Matthews and Josh Huff are both extremely promising, but they were second- and third-round picks, respectively. In drafting Agholor in the first round, I think it's fair to say that Kelly expects Agholor to be the best of the bunch, at some point in time. Could that time come at some point in his rookie season?
DS: Good time to bring up the wide receivers. People who doubt this group are going to be pleasantly surprised. Jordan Matthews continues to work as hard as anybody. Josh Huff has clearly shown up a different player than he was as a rookie. Miles Austin, I keep saying, will help this offense. Riley Cooper will have his proper fit in the passing game. And Agholor is a positive addition. I don't know about him being "the best of the bunch" as a rookie, but I'm sure he will have his place and contribute. It depends on Agholor, of course. He's the only first-round draft pick of the group, so his pedigree suggests that anything is possible. And I think that rookies are transitioning into the NFL more quickly than ever.
CM: I don't doubt the talent or the potential of the wide receiver group. I think it's seeing where everyone fits in. From first glance, it appears that Jordan Matthews will work primarily out of the slot again. It was a strength of the Eagles' offense last season, so that makes sense. Does Josh Huff make that big leap from his rookie season? Out of the wide receivers, I think Huff's development is the biggest X-factor. Austin and Cooper are veterans. I don't want to put too much on Agholor's shoulders, even if it seems he could very well be up to the challenge. I'm looking at Huff to make the wide receiver group, as a whole, an impact unit.