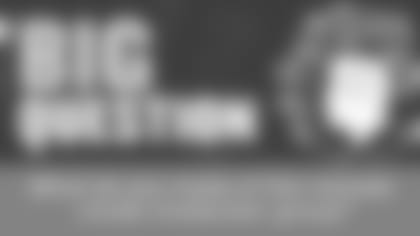 Welcome to The Big Question. Every Monday during the offseason, Dave Spadaro, Chris McPherson and Bo Wulf will debate one of the hot topics surrounding the Philadelphia Eagles. We invite fans to continue the discussion in the comments section. Enjoy ...
BW:** Since we're in the doldrums between mini-camp and Training Camp, let's take some time to narrow our focus onto some specific positions, starting with perhaps the most intriguing one on the roster from top to bottom. How do you guys see the inside linebackers shaking out come the regular season?
CM: Look at Bo taking charge here. It was great to see the progress made from a rehab standpoint by both Kiko Alonso and DeMeco Ryans this spring. The Eagles aggressively bolstered the inside linebacking corps after it was devastated by injury last season. Ryans played over 1,000 snaps in 2013 and was on pace to hit that mark again last season before his Achilles injury. Now, you've added Alonso, arguably the top rookie defensive player in the league in 2013. Don't forget about Najee Goode, who would have been an integral part of the defense if it wasn't for his season-ending injury in the season opener. The Eagles also added veteran Brad Jones, who has starting experience, and third-round pick Jordan Hicks.
The Eagles can take a less is more approach and give defensive coordinator Bill Davis some creative options. He could pair Alonso and Mychal Kendricks - two rangy, playmakers - together. He could have Ryans, Alonso and Kendricks on the field together in some subpackages, creating confusion for the offense. A good defense needs to be strong up the middle and the moves this offseason helped ensure that.
DS: I like the way the Eagles addressed what was clearly a position that became decimated last season. They were aggressive in their upgrades, and they make sure DeMeco Ryans had his one-year addition on the contract to boot. That helps in the locker room. On the field, the inside linebacker group is suddenly one of strength. There are enough snaps to go around, no matter who starts. I know people will get hung up on the idea of the starters, but I don't think the players care. If Alonso is as good and healthy as the Eagles think, he's going to play a ton. Kendricks is at his best playing downhill, so I could see him rotating between the inside and on the edge in certain pass-rushing situations. Ryans is the leader, and the brains of the operation. But we don't yet know how healthy he is. The preseason games will tell a lot.
As for Hicks, well, he's in a great position to develop at the right rate, to get his body stronger and to distance himself from any of the injuries that plagued him in college. Hicks needs to make his mark on special teams. I like Goode a lot and thought his loss last year was one of the more underrated ones to hurt the team.
Good group, could be very, very good if the pieces fall into place, and the depth gives the Eagles some options. In a related note, I think that the third outside linebacker spot -- behind Connor Barwin and Brandon Graham -- is a position of need. There is no clear-cut player in that role yet. It could be that Kendricks and/or Alonso helps depth there, too.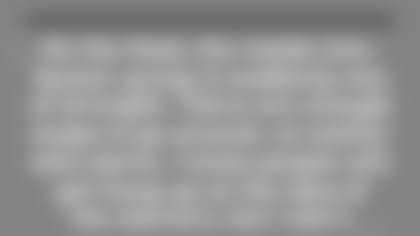 BW: I did ask Rick Minter about the likelihood of one of his guys contributing outside during the media session with coaches a few weeks ago. Here's what he said: "I would say in base defense it would be more of a challenge to do unless one of them truly assumed a role of an 'outside linebacker' role in case of emergency. So most likely it would come up in your sub-type packages of some sort, because we're not going to just change our complete structure."
So maybe it's a package Bill Davis will put together to use sparingly, but it doesn't sound like something we'll see a lot of. Maybe Davis will surprise some unsuspecting team with it in a major way midway through the season for one game only, like the immortal Keenan Clayton game against Peyton Manning's Indianapolis Colts in 2010.
As for the other outside linebackers, Marcus Smith will certainly be the one to watch come Training Camp, but that's a topic for another day.
DS: I think you find a way to get good players on the field, and the Eagles have three of them inside with Ryans (assuming he's healthy), Alonso (health is also the key) and Kendricks. Goode can help, too. Hicks, we just don't yet know much about.
The Eagles are in terrific shape inside. They hope they don't have to tinker too much with their rooms and expand roles, but you never know. Let's just hope the inside linebacker group stays healthy. That will be a huge upgrade for the defense over last year. Minter did a very fine coaching job in the face of all of those injuries. The Eagles got nice production from Emmanuel Acho and Casey Matthews inside.
BW: Looks like that'll do it. It is vacation season after all. See you guys next Monday.