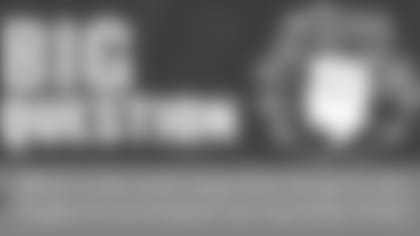 Welcome to The Big Question. Every week, Dave Spadaro, Chris McPherson and Bo Wulf will debate one of the hot topics surrounding the Philadelphia Eagles. We invite fans to continue the discussion in the comments section. Enjoy ...
CM: I'm glad to know that I wasn't missed last week as The Big Question rolled on without me. I definitely don't want to miss this week's edition as the Organized Team Activities kick off starting today at the NovaCare Complex. With this pivotal milestone of the offseason underway, what is the most important thing that the Eagles need to accomplish?
BW: I'm going to jump in quickly before Spuds so I can steal his answer. With so many new faces on the roster expected to make immediate contributions, this period is really just about getting the new guys accustomed to the playbook and their new teammates. And, of course, it's all about staying healthy.
CM: Jobs are not going to be won, but the foundation will be set for Training Camp. With that in mind, trying to sort out the secondary is the most important thing I will be keeping an eye on. First off, there's a new defensive backs coach in Cory Undlin, who has already received praise from some of his new pupils. Then, there are the all the new faces in that group. Three of the four starters are being replaced. The Eagles used three of their six draft picks on players in the secondary. Who is going to play corner? Who is going to compete at safety? That's what I'm watching.
DS: We're all keeping our fingers crossed for good health, of course, so that's first. But as much as I'm watching every position - because there has been change at every spot on this team, literally - the quarterbacks bear the most scrutiny. We don't yet know how much Sam Bradford will participate, but he's been throwing throughout the offseason. Seeing Tim Tebow and his mechanics is going to be fascinating, and I'm sure that reporters will chart every throw on Thursday. There won't be a live rush and nobody is going to touch the red jerseys (quarterbacks) but we'll get a feel for where Bradford is from a health standpoint and how comfortable Tebow is with his delivery and the next step in the offensive scheme for both Mark Sanchez and Matt Barkley.
This is just an appetizer and Chris is right that no jobs are going to be won here. But the coaches will have many more reps to use as teaching tools for the players when this is all said and done. Stay healthy, enjoy the tempo and build chemistry. Those are the three tenants of the OTAs. Those, and from the media and fan perspective, obsess over every movement from the quarterback group.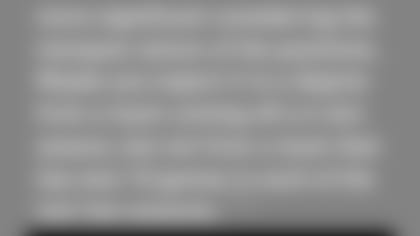 BW: I'm with Chris on the fascination with the secondary too, if only to see what the initial plans are for so many of the players who can play multiple positions in the back end. Eric Rowe started off at corner during rookie camp, so I'm guessing he'll stay there. Are Brandon Boykin and Walter Thurmond working primarily on the outside or in the slot? Are either JaCorey Shepherd or Randall Evans taking reps at interesting positions? Who's working initially with Malcolm Jenkins at safety? Nolan Carroll and Jaylen Watkins can both play all over, what's their early focus? Jobs won't be won, as you've both said, but we know Chip Kelly is all about making the most of every rep, so where guys line up in the secondary will be a definite focus.
DS: Honestly, the secondary is a huge area to watch, but for me the defense comes later when the pads go on and the players are permitted to tackle. I'll watch how the secondary configures once preseason begins and the truth starts to emerge. These OTAs are about offense for me. And that starts at quarterback, and with all of the shockwaves at the position in the offseason, I can't help but keep my eyes glued there.
Should Bradford not take many reps - and this is something we won't see until the media are permitted to watch on Thursday and then again on Monday - then we'll have an extended view of Sanchez, Tebow and Barkley. I want to see not only how they drop back and throw, but if there are any apparent tweaks to the scheme with all of the personnel changes on offense. What are the plays, for example, that Tebow is going to engineer with all of the mobility he brings to the table?
I love the changes on defense and I can't wait to see how it all unfolds there, but the secondary can wait until one team tackles another team and that's not until August and the preseason schedule.
CM: I agree that there is a difference when the pads go on, but I think you can at least watch the secondary for how they mirror receivers and position themselves. But this time of year is for the skill position players to shine, so it's important to keep that in perspective.
The potential scheme changes on offense are an underrated storyline. How will the Eagles deploy DeMarco Murray, Ryan Mathews and Darren Sproles? Will there be an opportunity to see the impact of the new PAT rule?
But in the end, it all comes back to the quarterback. I've read the players' comments about Bradford and his arm. I hope we get to see a glimpse of it.
Here's another thing to think about. Is there really that much more turnover this year than other years, or is it that the positions that changed involved marquee names?
BW: I think there is actually more turnover. Quarterback, running back, wide receiver, at least one spot on the line, potentially two linebacker and three of the four secondary spots. I also think the skill positions require more offseason fine tuning in terms of precision than some of the other spots. So I wouldn't say we're making too much of the roster turnover.
DS: I think the changes were profound. There are 11 new veterans here, acquired via free agency or trade. That's a large number that is even more significant considering the marquee nature of the positions. The quarterback has changed. The running back has changed. Huge changes at wide receiver and linebacker and cornerback as well. Maybe you expect it to a degree from a team coming off a 6-win season, but not from a team that has won 10 games in each of the last two seasons.
CM: Maybe the fact that it's all of this turnover for a team that won 10 games last season is what is the most surprising aspect. Now, the question is how seamless will the transition be for all of these new players? I think what will help is the fact that a vast majority of these new faces played in similar schemes, so there is not as much projection.