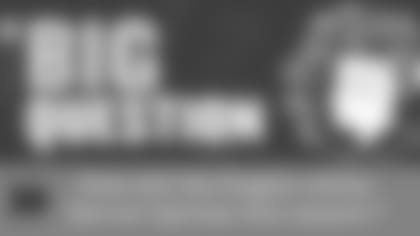 Welcome to The Big Question. Every Monday, Dave Spadaro, Chris McPherson and Bo Wulf will debate one of the hot topics surrounding the Philadelphia Eagles. We invite fans to continue the discussion in the comments section. Enjoy ...
CM: During this downtime before Training Camp kicks off, we can take a more in-depth look at some of the players' roles this upcoming season. Today, why don't we put the spotlight on Darren Sproles? After earning his first trip to the Pro Bowl last season, how will Sproles be utilized considering all of the changes made at the running back position?
DS: I think the biggest shocker regarding Sproles last season for me was that he caught 40 passes. He had 86 receptions in 2011, 75 in 2012 and 71 in 2011 and while I didn't think he would get quite that many chances here with the way the Eagles spread the ball around, I expected more than 40. Teams certainly paid a lot of attention to Sproles, and his presence opened up chances for other receivers. Sproles had 59 rushing attempts, 40 receptions, 16 punt returns and one kickoff return, and he made the most of his 116 total touches (a number down from the 157 total touches the season before in New Orleans).
What's the best way to use Sproles? It's important to keep him fresh, No. 1. This is his 11th NFL season, and he lives on quickness and burst and great feet. The scenario has changed considerably in the backfield. Sproles was the No. 2 running back last year behind LeSean McCoy and had some high-touch games - 19 touches (11 rushing attempts, 4 catches, 4 punt returns) against Jacksonville, 11 touches (7 carries, 4 punt returns) against the Giants, for example - and maybe was just a tad worn out toward the end of the season after suffering the knee injury that kept him out for a game.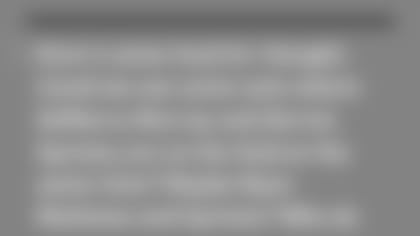 I think he becomes more of a move-around weapon offensively. DeMarco Murray and Ryan Mathews are the primary running backs here. Sproles can be a change-of-pace back, but he might better be used in space around the formation and help open the field and create seams in the passing game. How does that sound, guys?
BW: Sounds good to me. I think the presence of Murray and Mathews allows Chip Kelly to be a little more creative with Sproles this year. Sproles will be the proverbially redundant "moveable chess piece."
I think you're right Dave to think that Sproles will catch more passes this year and probably have fewer rushing attempts. I'll also be interested to see how Nelson Agholor's presence cuts into Sproles' return touches.
CM: I recall watching the Wild Card playoff game against the Saints at the end of the 2013 season. I thought to myself that Sproles was the missing weapon in the Eagles' offense. He's just an absolute monster in the open field. I understand that defenses schemed to take him away last season, but I also believe that the Eagles had to protect Sproles. If anything happened to LeSean McCoy, Sproles was the insurance policy. I think the Eagles were forced to hold him back a little. Now, Murray and Mathews should allow the Eagles to unveil Sproles in a whole new way. Chip admitted as much during the NFL Owners Meetings when he said that the Murray/Mathews additions would allow for the Eagles to be more creative with Sproles.
DS: I have to respond to Bo, who brought up Nelson Agholor. I want to see the kid in every phase of the game and maybe he will get some punt return action in the preseason, but there is no way I'm taking the football out of Sproles' hands in the punt game. He's reliable, he's explosive and he's as good as it gets in that phase of special teams.
It actually wouldn't surprise me to see Sproles limited even a bit more to return punts as his primary responsibility. He's that valuable. He's that much of a game-changing player in that regard. And unless Agholor is otherworldly, Sproles is touching the ball every time in the punt-return game.
CM: Only use Sproles on punt returns? I get it that Sproles is 32 years old and this will be his 11th NFL season, but I think he certainly showed that there's still plenty of juice in those legs. I do agree with the sentiment that he should have a more active role in the receiving game this year. Here's some food for thought. Could we see some sets where DeMarco Murray and Sproles are on the field at the same time? Maybe Ryan Mathews and Sproles? Who do you focus on stopping with the other weapons on the outside?
DS: All of those questions ... that's why I love this Big Question. Let's go with this concept, perhaps: Less of Sproles means more big plays. He's the "X" factor in the offense. His presence on the field could open up chances for other players. Chip Kelly has a weapon that he's going to enjoy moving around the formation and, boy, good luck to defenses covering Sproles in space. !