CM: With the draft just a little over two weeks away, it's time to look at what the Eagles' potential approach will be. The Eagles have eight total picks, including the 20th overall selection. Which scenario do you envision as the more likely one come April 30? Will the Eagles move up in the first round, trade back or hold firm at that spot?
DS: Trading up is risky business and the track record in the NFL says that's the case and we know that the Eagles have made trade-up moves in Round 1 of the draft that haven't worked out very well. In 2012, the Eagles moved up to get defensive lineman Fletcher Cox, who is an outstanding player, but Seattle used its three picks to take young defensive pieces in linebacker Bruce Irvin and cornerback Jeremy Lane (defensive tackle Jaye Howard is now with Kansas City). Certainly, Cox is a standout player and a valued piece, and in the end he was worth getting. You could argue that moving up to take wide receiver Jeremy Maclin in the first round of 2009 was worthwhile, but Cleveland took a Pro Bowl center in Alex Mack with the pick the Eagles dealt.
Anyway, there are exceptions everywhere. It's about this year and this draft. Chip Kelly is in his first year of calling the draft shots and he's going to be presented with all kinds of scenarios. He and Ed Marynowitz will make the decision on whether to stay put at No. 20, move up or move down. The Eagles moved down last year and acquired picks later in the weekend to take wide receiver Jordan Matthews, cornerback Jaylen Watkins and defensive tackle Taylor Hart. All three could have significant roles this season for the Eagles. No. 1 pick Marcus Smith needs a big step forward to impact the defense.
For Kelly and Marynowitz, it's about evaluating this draft and weighing the options. The Eagles are going to have all kinds of chances to move up. Kelly has said he won't mortgage the future to move up and draft any player.
CM: We had this debate on the Journey to the Draft podcast (presented by AAA) and I was the only one who thought that the Eagles would be more likely to move up rather than trade back. My biggest reason was that I could see a player fall due to a potential run on either wide receivers, edge rushers or offensive tackles and the Eagles may have someone in mind that they want to make sure they secure. I question that slightly after Chip Kelly said at the Annual Meetings that he'd rather have more players, but if there's a player like say Maclin in 2009 who slides and could be too good to pass up I see the Eagles doing whatever it takes to get their guy.
This draft is interesting because due to the potential runs at positions of interest for the Eagles, they could get value in moving down. But there is a risk involved with that. Yes, you get more players, but I don't like the thought of, 'Well, you'll just get the next player at X position.' As much as the lottery ticket comparison makes sense, each player is going to be different. I'm really fascinated to see how this draft plays out, but depending on the cost I still think the Eagles will pounce if the right guy falls in their wheelhouse.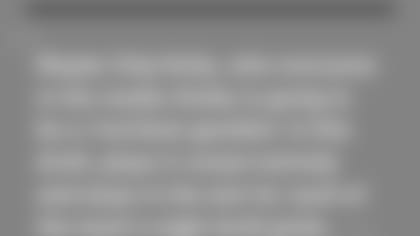 BW: I don't discount the possibility of the Eagles moving up in round one. Chip Kelly has shown in his first season in charge of personnel that he's willing to do what it takes to add "his guys," regardless of the perceived league-wide value. If there's a prospect at the top of the draft who, in Kelly's eyes, fits what the Eagles need, I wouldn't be surprised to see the Eagles move up a few spots. Outside of Marcus Mariota, who I don't believe will fall far at all, I'm not sure who that player would be though.
That said, and this is boring, my expectation is that the Eagles will stay at 20. This draft class, in my opinion, is very deep in the middle of the first round. The very top of the draft is maybe a little weak compared to the last couple of years, but there are about 50 players who would belong in the second half of the first round in most years. Because of that, the Eagles will be in prime position at No. 20 to pick from the top of that second tier of prospects. Whether that player will be a cornerback, offensive lineman, receiver or some other position, I'm not ready to predict just yet.
DS: I think it's more likely, and this is just a guess, that the Eagles will move back and accumulate extra picks. I'm going by Kelly's theory that more picks are better than one pick - philosophically, of course. If the Eagles move up, can they really go any higher than, say, 15? Moving up higher would threaten the idea of mortgaging the future, right?
The draftniks say the strength of this draft is its depth. And the positions everyone out there expects the Eagles to address - cornerback, wide receiver, offensive line and safety - have promise in the later rounds. Makes sense to me to move back, if at all.
CM: I agree with Tommy Lawlor, who in his column over the weekend stated that you could make the argument for using a first-round pick on any position except running back and specialist. And let's not just look at the immediate present for needs. Of course, there will be a lot of mock drafts that have the Eagles picking a safety, specifically Landon Collins, but you can't force it just because of the need. If the Eagles think Collins is worthy of being a high pick and it matches a need, that's an ideal scenario. But that doesn't always happen and Kelly will need to be flexible. He's shown that this offseason with the maneuvers made to get Sam Bradford and DeMarco Murray. I'm going into this draft with eyes wide open hoping that whomever is selected won't surprise me. With Chip, I'm not going to predict anything.
DS: I'll be happy to predict that the Eagles either stay put at 20 or move out and collect an extra pick or two. I don't see a move up. This is just a guess, of course,  but it seems to me the Eagles know that the strength of this draft is in the mid and later rounds.
Maybe Chip Kelly, who everyone in the media thinks is going to be a riverboat gambler in this draft, plays it conservatively and stays in the slot for each of the team's eight draft picks. Wouldn't that shock everyone?
CM: I just hope Dave doesn't have to clean toilets after the draft.