Welcome to The Big Question. Every Monday during the offseason, Dave Spadaro, Chris McPherson and Bo Wulf will debate one of the hot topics surrounding the Philadelphia Eagles. We invite fans to continue the discussion in the comments section. Enjoy ...
CM: We're just a little over a week away from the start of free agency and less than two months from the NFL Draft. The Eagles will utilize every avenue to improve this team for the 2015 season. Here's the question for this week. What will provide more impact this upcoming season: the players acquired in free agency or the draft?
BW: My feeling has always been that free agency is for plugging immediate holes and the draft is for replenishing the team's overall talent pool. We hem and haw every year about the importance of not "reaching" in the draft and "sticking to your board" and "taking the best player available." The best way to maintain that discipline is to limit the "needs" in free agency.
There are so many variables in the draft, from who will be on the board to how long a rookie can take to adjust to playing in the NFL, that you just can't count on immediate impact from a draft class. The entire purpose of free agency is to help the team immediately. That's not the case for the draft.
DS: I agree with you, Bo, and I think we all know that it's only fair to judge a draft 2-3 years down the line. But I'm not heading into free agency expecting fireworks. The NFL's salary cap is jumping $10 million and a lot of teams are going to have A LOT of money. The Eagles are in good shape, but they are only, according to the online cap evaluations that we see, in the middle of the pack.
If the Eagles add 1-2 players in free agency who can make impacts in 2015, I guess that will kind of be in the same line of thinking I have now. Last year they signed Malcolm Jenkins and Chris Maragos and Bryan Braman and all three of them helped a lot. I'm thinking the same thing for 2015.
That said, the draft can produce some immediate impact players. We saw in 2013 that the first three draft picks - Lane Johnson, Zach Ertz and Bennie Logan - gained playing time right away. Last year's draft wasn't quite as immediate, but wide receivers Jordan Matthews and Josh Huff, along with defensive lineman Beau Allen, played some important snaps and Matthews was a flat-out starter at the slot position.
Providing "impact" doesn't mean becoming "starters." I'm leaning toward the draft right now to answer this question. I think the Eagles are well positioned with eight picks and that they can add some players who have a chance to earn playing time as rookies.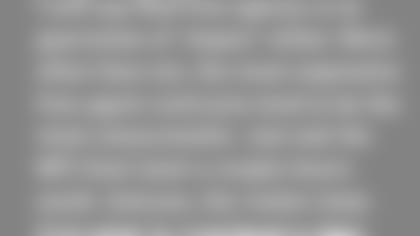 CM: I think years ago the gap between the immediate impact provided by free agency vs. the draft was a lot wider, meaning you were definitely going to get more help the first year from free agents instead of the incoming draft class. I still lean toward free agency, especially if a team is looking to add a starter for the upcoming season. A team can't go into the draft thinking it will land a starter at a particular position unless it has the top overall pick or positions itself through a trade to get a player. And even with that, certain positions have a longer learning curve.
Why is the gap narrower? I think that with the salary cap structure it's more economical for teams to get players on the field during their rookie deals vs. sign a high-priced free agent who may upgrade the position, but you may not get the return on investment that you potentially have with a draft pick. In free agency last year, the Eagles targeted Malcolm Jenkins to be a starter. Safety is a tough position to expect a rookie to come in and play immediately without a ton of growing pains. Meanwhile, as Dave pointed out, Jordan Matthews came in and was one of the most productive rookie wide receivers. It used to be a position where players struggled to transition from the college to the pro game. That's not the case anymore.
BW: Well let's look at the roster, then. At some point this offseason, I think we all expect the team to add talent to wide receiver, offensive line, linebacker, cornerback and safety, just to start with. I don't think it's reasonable to expect that each of those positions can be counted on to be upgraded through the draft, so I'm expecting more immediate impact at those positions from free agency.
Take cornerback, for instance, where a player like Jaylen Watkins could make a move up the depth chart – a year after he was drafted of course.
CM: We're pretty much adding talent at each position across the board because there are also decisions to make, at least from a depth perspective, at quarterback and running back. Cornerback is another position where historically it is tougher for a player to make the jump from college to pro. It doesn't mean it can't happen. It might be like running backs being selected in the first round of the draft. Is the position truly devalued or are there simply no prospects worthy of a first-round pick? I think it's a mix of both. But I think we all agree cornerback is a premium position and sitting at No. 20, the Eagles aren't going to get the top player there unless they move up. Each year there seems to be more and more talented wide receivers available in the draft, but fewer and fewer cornerbacks.
DS: It's amazing how wide receiver used to be a position at which rookies just did not make immediate impacts. It was always so difficult to do. Then along comes 2014 and the rookies were outstanding. You just never know. Again, the basis for my argument is that I am going into free agency expecting the Eagles to be aggressive, but also knowing that it's going to be tough to add an "impact" player because so many other teams have so much money.
The draft may not offer immediate starters, but the rookies will have opportunities to get playing time and make an impact. I lean toward the draft and, yes, that includes the defensive secondary.
BW: I will say that free agency is no guarantee of "impact" either. More often than not, the most expensive free agent contracts tend to be the most unsuccessful. Just ask the NFC East team a couple hours south. And yes, the rookie class from what is considered a deep draft will have every chance to earn their way onto the field early and often. But that doesn't change my stance, the correct one, that the Eagles are more likely to get 2015 dividends from free agency this year than from the draft.
DS: We shall see, Mr. "Correct," and I think we all agree that the Eagles can add production from both free agency and the draft. Of course, trades - as we were reminded last year with the acquisitions of running back Darren Sproles and placekicker Cody Parkey - that trades are a viable route to add impact and the post-draft signings can add viable contributors.
Give me two contributors from free agency, two or three in the draft and then add one in a trade and I think the Eagles will have had a great offseason. Combine that with the expected step up from players who missed large pieces of last year with injuries - quarterback Nick Foles, linebacker Najee Goode, for example - and the roster will take a major leap forward.