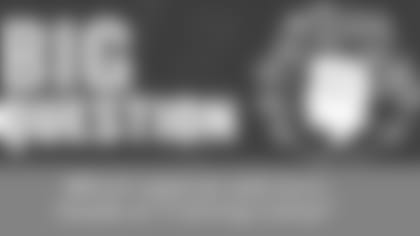 Welcome to The Big Question. Every Monday, Dave Spadaro, Chris McPherson and Bo Wulf will debate one of the hot topics surrounding the Philadelphia Eagles. We invite fans to continue the discussion in the comments section. Enjoy ...
CM: The countdown to Training Camp is on. The players report in less than two weeks. We've detailed the big-name acquisitions and the positions that will be under the microscope. This week, why don't we discuss some of the players who are not going to make immediate headlines? Who do you think are some of the under-the-radar veterans who could carve out important roles by the time the 53-man roster is set?
BW: I like this question because finding these under-the-radar contributors is always one of the fun exercises of Training Camp. If we're excluding rookies and second-year players, I'll start with spot where we know a starter will emerge – right guard. To my eyes, it looks like this is a four-way race between a few veterans – Matt Tobin, Andrew Gardner, Dennis Kelly and the newcomer John Moffitt. All four players have started between seven and 15 games in their NFL career, with Tobin and Gardner getting their first starting experience last season and Moffitt last starting in 2012. It should be a fascinating battle to follow and I'm sure Chip Kelly would like one player to grab the reins and allow five offensive linemen to work and play together throughout much of the season, health permitting. If I had to guess right now, I think I'd make Tobin a slight favorite, though Moffitt is the great unknown.
DS: How about this player, for a completely different approach: Linebacker Brad Jones. I see him as a valuable guy on special teams and I see him as a linebacker who can help inside with depth and also help off the edge. We don't yet know who the third edge linebacker will be. It could be Jones, who played both inside and outside in Green Bay.
I don't see Jones as a starting player, but I see him as someone who can start if needed. I think he will be an effort player on special teams. And I think his versatility will pay off on defense.
CM: I like Spuds' take. We are all going to be fixated on the offensive line shuffle every day in Training Camp although I do believe Moffitt is the X-factor among that group. And Jones is a good pick because I think most Eagles fans forgot that he was added to mix between the Kiko Alonso trade and DeMeco Ryans' recovery. 
I'm going to go with Vinny Curry, who forced his way into the D-line rotation last season and was second on the team with nine sacks. Coordinator Bill Davis saw Curry's talents – his motor, his burst off the snap – and found a home for him in pass rush situations. The Eagles had 49 sacks last season. They will need Curry to be a dependable force. Curry may not be a starter, per se, but he's a player who fills a big need for this team.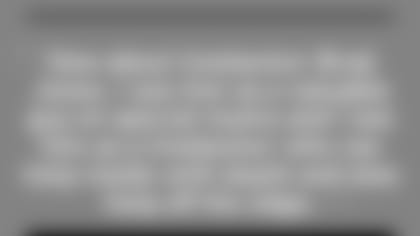 DS: I have another defensive candidate who is still under the radar, even with the attention he received in the spring: Cornerback Nolan Carroll. He took first-team reps on the opposite side from Bryon Maxwell in the OTAs and the mini-camp and Carroll has a chance to prove he's ready to be a full-time starter here. He's physical, he's hungry to earn playing time and he's a fit for what the Eagles want to do with their cornerbacks.
Now, can Carroll play well enough to earn the job? We'll see. He's in the mix, for sure. And he's going to be a valuable part of the team, starter or backup. Carroll is a terrific special teams player and he helps in a lot of ways on defense. I think his game is going to grow in 2015.
BW: I think the counterpoint to Brad Jones is Najee Goode, who was a more-than-capable third inside linebacker before getting injured last season. He too has special teams capabilities and he has a bit of an edge in terms of knowledge of the scheme. Of course, we saw last season that you can never have too many inside linebackers.
To that end, Travis Long is intriguing to me as the team looks for that third outside linebacker to spell Brandon Graham and Connor Barwin. I think we're all rooting for Marcus Smith to grab that role, but Long is a player who shouldn't be counted out. He had fought his way onto the roster last season before that brutal injury in the preseason finale.
CM: Goode call on Najee. Coaches were high on him and thought he would have shined in Mychal Kendricks' and Ryans' absences last season. The third outside linebacker battle might be overall one of the underrated things to watch during Training Camp, and I do hope that Smith takes the big Year 1 to Year 2 jump.
I don't know if this player is necessarily someone who will have a bigger role this season, but has been a model of consistency during his time in Philadelphia and that's Brent Celek. He's been called the definition of a Philadelphia Eagle. A lot of people who follow the team are on the Zach Ertz hype train, and deservedly so. I do think that Ertz will break out in 2015. Celek may not post monster numbers again, although he had six touchdown receptions just two years ago. Celek is someone who does all of the little things right and has been a role model. He's the perfect person to push Ertz and make him work for every snap.
BW: My final nod, at a level lower than the likes of Celek, is for a couple free agent acquisitions who could end up making an impact on special teams like Chris Maragos and Bryan Braman before them. Seyi Ajirotutu and E.J. Biggers both have uphill climbs to even make the roster, but if they do it will be on the strength of what they can bring to Dave Fipp's unit and we saw last season just how much Kelly values that ability. "Tu" especially was standout on special teams with the Chargers and with an unsettled rotation of receivers ahead of him, he'll have a chance throughout preseason to prove his worth.
DS: My third candidate to discuss is wide receiver Miles Austin. I think he's going to catch 35-45 passes and make some big plays and be a threat in the red zone. Is he here to catch 80-plus passes? No, not really. Austin is here to get healthy and stay that way and then play in the wide receiver rotation.
I remember the Austin from his days in Dallas. Awesome receiver. Stretched the field. Went up and caught the football. Tough guy. Great hands. Awesome attitude. He's a crafty veteran now and those explosive days are less frequent now. I expect quarterbacks Sam Bradford and Mark Sanchez to develop a close trust with Austin. He's the veteran of this wide receiver group and he knows how to get to spots on time and to use his body to make catches. If he catches 41 passes for 560 yards and seven touchdowns, Austin will have made a significant impact in a positive ways for the offense.