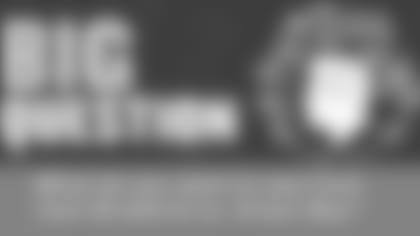 Welcome to The Big Question. Every Monday (or in this case Tuesday), Dave Spadaro and Chris McPherson will debate one of the hot topics surrounding the Philadelphia Eagles. We invite fans to continue the discussion in the comments section. Enjoy ...
CM: Well, it's just the two of us for now. We saw Sam Bradford in game action for the first time as a Philadelphia Eagle against the Ravens. What did you like and what do you want to see from him moving forward as the all-important dress rehearsal for the preseason takes place this Saturday in Green Bay?
DS: I liked a lot of what Sam did. In fact, I liked everything he did. Just having Bradford on the field was such a huge boost for everyone. He wasn't as crisp as he will be – a couple of throws were off – but that's what the preseason games are for. He took hits and he got up and kept functioning. The Eagles scored a touchdown on his lone drive. This can be such a scary-good offense with Bradford on the field. I saw someone on Saturday who was just a tick off in terms of his mental clock in the pocket – he has to feel pressure and adjust accordingly, even if that means throwing the football into the ground. This offense is going to have a lot of chances to gain first downs. But Sam is a big quarterback with a strong arm and he makes good decisions.
CM: You had the perfect spot to watch from the sidelines. I don't care that the NFL ruled the Terrell Suggs hit to be a legal play. It certainly looked bad live from my perch in the press box and even worse watching the replay on TV as well as seeing it in photos. Terrell Suggs sold out to go after Bradford. He didn't think one iota about the run as he did on other plays. Chip Kelly's defense of Bradford on Monday will be interesting in the long run. It is going to make the refs more aware of protecting the quarterback, much like they did on Saturday. In hindsight, it might have been the best thing. We saw Bradford take a hit on the knee and get back up. The most important thing to me is that he looked comfortable in the pocket and he was able to convert a few third-down situations. That's the hallmark of a good quarterback in this league. Can you sustain drives? Can you make the quick decision on third down with a pass rush bearing down on you? Can you make those stick throws?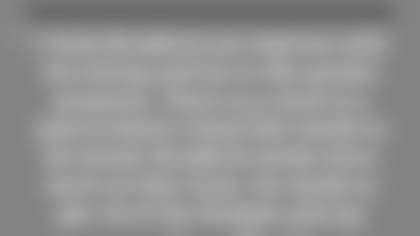 I agree with the accuracy. Good. It can't be all peaches and cream in the debut. Now, I just want to see him in extended action. One thing that I realized on Saturday that will make his life so much easier is this rushing attack. Between the personnel and the downhill style, the Eagles will face fewer second-and-long and third-and-long situations this season.
DS: I think Sam is pretty close to being ready and I think the Eagles can help him in the training sessions and then monitor how he's playing on Saturday night before deciding how long he goes. In other words, I'm not one who says, "Bradford needs to play an entire first half to be ready!" No, it's not like that. I think you judge based on how he is playing. What if the Eagles open with two long touchdown drives? Would you continue to keep Bradford in the game? I wouldn't. Get him the work he needs, and then get him out.
That said, I think Bradford can improve with his timing and his in-the-pocket presence. There is a clock in a quarterback's head that needs to be honed. Bradford needs more work on that clock. He needs to get rid of the football and not expose himself to hits.
CM: There is no clear-cut definitive answer as to how many reps he needs - or any player needs for that matter - to be ready. It's interesting from Chip's perspective because there was no preseason in college. You jumped right into the regular season. Teams probably look at the preseason as a blessing and as a curse. You want to see players develop and in Bradford's case shake the rust off, but you don't want to lose critical components ahead of the season.
DS: I'll be on the sidelines from Lambeau Field and I want to see the following from Bradford: Great tempo, correct decision making, an efficient release and accurate throws. I want him to get on and off the field and put points on the board and get into the flow of things. Obviously, good health is the No. 1 wish for Bradford and for everyone in this game.
Green Bay's defense can get after the quarterback and Bradford has to see it and feel it and be aware of what's in front of him and what is coming from the blind side. I'm excited to see him play again. I think great things are ahead. There is no set number of throws he has to make or snaps he must take in my mind. He just needs to get another layer of rust out and then look ahead to the regular-season opener against Atlanta on September 14. Bradford has all the skills to succeed in this offense. He's got great tools to use - the arm, the release, the intelligence, the football feel. He wasn't all smoothed out and pretty on Saturday at Lincoln Financial Field, but Bradford should be advanced further this week.
CM: I will be watching from the comfort of the NovaCare Complex. I guess Lambeau is the thawed tundra in the summer? Either way, there will be millions of Eagles fans watching in anticipation of seeing Bradford continue to make progress ahead of the regular season.