Welcome to The Big Question. Every Monday, Dave Spadaro, Chris McPherson and Bo Wulf will debate one of the hot topics surrounding the Philadelphia Eagles. We invite fans to continue the discussion in the comments section. Enjoy ...
CM: Over the weekend, the Eagles acquired 22 new players – six in the NFL Draft and 16 as rookie free agents - to bring the roster to the 90-man limit. Now that the NFL Draft is over and we've had a little bit of time to assess what the Eagles accomplished, which rookie do you think will provide the biggest impact in 2015?
DS: This one boils down to the top of the draft, one in which the first two days were said to be strong in depth of talent, with a severe drop after that. So I'm going with the very first pick, wide receiver Nelson Agholor. While I believe Eric Rowe has a chance to play and could be a starter at cornerback or safety, I think Agholor will adjust very quickly to what the Eagles do offensively. He comes from a USC offense that ran similar concepts to what the Eagles do. USC spread things out and moved Agholor all over the formation, so he'll have a working knowledge of that. Plus, the kid is just smooooth and mature and ready for this moment. I think that, ultimately, Agholor plays a lot and could very well be a starter on the outside for the Eagles early in his career.
BW: It's obviously very early to project how these guys will fit before seeing them on the practice field in an Eagles uniform. But if we're playing the crystal ball game, I'd hedge my bets by saying that first-round pick Nelson Agholor will make the most immediate impact but that second-rounder Eric Rowe will be more important to the team's relative success by the end of 2015.
As we've seen over the last few years in the NFL, it has all of a sudden become commonplace for wide receivers to step in seamlessly in year one. With Jeremy Maclin gone, I think the expectation is that Agholor will play right away in the Eagles' offense. His versatility at USC, where Agholor played all three wide receiver positions, should speak well to his ability to assimilate early into the offense. I don't think it's a stretch to expect that he could be the Eagles' second-leading receiver in 2015.
On the flip side, cornerback is a very difficult position for rookies to make an early impact as they adjust to so much that it different in the NFL from college – the size and speed of NFL receivers, the precision of NFL quarterbacks, the contact rules in the secondary, the closer hashmarks etc. But while Agholor is filling a needed role for the Eagles, a productive wide receiver is something we've seen in Kelly's offense over the last two seasons. On the other hand, If Rowe can emerge as a dependable starting cornerback (a big if, he'll have plenty of competition and I would be mildly surprised if he ends up starting Week 1) opposite Byron Maxwell, then the Eagles defense will have something it hasn't had over the last two seasons. The offseason focus on overhauling the secondary has been obvious and, after last year, necessary. To me, the delta between Agholor and his predecessor versus Rowe and the player he'll be replacing is potentially greater in the latter, at least in year one.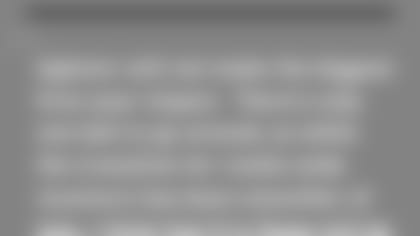 CM: I love the Agholor pick. The Eagles did an extensive amount of work on him before the NFL Draft. There was a buzz in the building on Friday after he was selected. There was some who thought that he might be selected even higher than at No. 20. Agholor has good size, athleticism, is a savvy route runner and extremely mature. I can't wait to see him in midnight green.
With all that being written, he will not make the biggest first-year impact. At his position alone, there is Jordan Matthews and Josh Huff, whom I'm still bullish on, as well as Riley Cooper and Miles Austin. At tight end, there's Brent Celek and Zach Ertz and Trey Burton. Look at the plethora of options in the backfield. There's one ball to go around, so while the transition for rookie wide receivers has been smoother of late, I think that Eric Rowe will be the one to watch.
Rowe is also smart and mature, like Agholor. Being forced to move around as a child allowed Rowe to acclimate quickly to new environments and he'll have to do the same here. Head coach Chip Kelly said that the Eagles have not been able to get a lot of development in the secondary out of the draft in recent years and it was easily one of the focal points this year starting with Rowe. He has the size, can play the press coverage style that defensive coordinator Bill Davis craves. The versatility is a buzzword, but it gives the Eagles a lot of flexibility going from base to subpackages on the fly.
Rowe still has to win a job and there's a lot of competition. Opposite of Maxwell, the Eagles could start Rowe and slide Walter Thurmond inside to battle with Brandon Boykin. No matter how you dissect it, Rowe was a great value pick at a critical position(s) for the Eagles. If you told me before the NFL Draft that the Eagles would come away with Agholor and Rowe, I'd be over the moon.
Now that they're both here, I think they both will be instrumental pieces of the puzzle right off the bat, even though I should temper rookie expectations, but of the two I think Rowe is in a better position to make the biggest immediate impact.
BW: I think we all agree that Rowe and Agholor are the ones to watch for instant impact. On another note, which of the undrafted guys pique your interest sight unseen? Offensive line is certainly a position to watch and, of the four linemen signed after the draft, I would circle UNLV's Brett Boyko (6-7, 301) and Nebraska-Kearney's Cole Manhart (6-4, 298). You can't root against a guy named Manhart. Travis Raciti was considered a draftable prospect by some and the Purdue's Raheem Mostert has a chance to stick as a return man, I think. The three tight ends (UTEP's Eric Tomlinson, UCF's Justin Tukes and Michigan State's Andrew Gleichert) will also look to follow in Trey Burton's footsteps.
CM: I'll be honest in that I learned about quite a few of these players for the first time late Saturday night, early Sunday morning. I can't wait to hear about the story of Manhart. How does a team find a talent like that? That's a tip of the cap to Ed Marynowitz and his staff. The O-linemen are going to be popular selections here because of the fact that the Eagles haven't drafted anyone at that position since Lane Johnson was the No. 4 overall pick in 2013, but you can't rule any position out. Bo mentioned Burton from last year. Who would have thought at this time last year that the Eagles would be forced to keep a fourth tight end with Brent Celek, Zach Ertz and James Casey on the roster? There will be injuries and someone is likely to surprise from this bunch. They all have an opportunity. It's time to see who seizes it.
DS: Of the rookie free agents, a couple have my attention. First of all, I think the Eagles have a chance to get some mileage from the offensive linemen in this group. Understand that 50 percent of the offensive linemen on the roster weren't drafted. The message is that the NFL develops many linemen through coaching. Anyway, I want to see Brett Boyko, a 6-foot-7 guard, play in this offense. Great athlete. Former quarterback. Could be something. He is one of a group of interior linemen who the Eagles will get to work on and see if they can help. I also have some excitement to see wide receiver Devante Davis, who looks the part at 6-3 and 215 pounds and who had an excellent career at UNLV. Those are the highlight signings for me, along with a trio of tight ends who will look to blossom here.
CM: I'll conclude with this regarding how I feel when it comes to seeing all of the Eagles back on the playing field.