The preparation and painting of the uncrushed, crush car is taking place at historic Franklin Square, 7th and Race Sts., now through Saturday, May 7.
The public is invited to watch the painting throughout the week as students from Hussian School of Art, which is located nearby at The Bourse, 111 Independence Mall East, show their art talents as they cover the car with their own designs.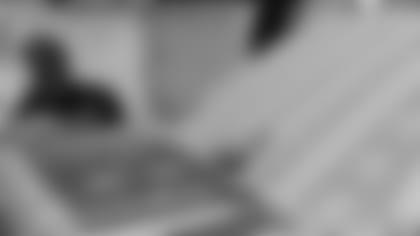 This car will be one of the ones sacrificed when Monster Jam takes over Lincoln Financial Field on June 4
"This will give new meaning to 'making a silk purse out of a sow's ear' when these talented young men and women transform a junk car into beautiful piece of original artwork," said Scott Handfinger, Regional Director for Feld Motor Sports, which produces the Advance Auto Parts Monster Jam®.
"We are delighted to have our students participate in painting the crush car. There is so much excitement at the school about this project," said Bruce D. Wartman, President of Hussian School of Art. He continued to explain the process. "Our 'canvas' presents a real design challenge. Not only do the students need to select a Philadelphia icon they'd like to paint, they will submit their designs that must fit the dimensions of the section of the car they will paint. As with any commercial project, concepts and sketches will be approved before final designs are developed. Our goal is for the car to become a canvas that makes us all proud – all Philadelphians as well." 
Following the completion of the painting at Franklin Square, the painted "canvas" will be put into storage, then revealed again on exhibit at the Monster Jam's media day on Friday, June 3 at Lincoln Financial Field.
The next day, Saturday, June 4 will mark the last day any one will ever see the painted car in one piece, as Monster Jam drivers, who regularly and effortlessly drive over junked cars arranged as obstacles on the Monster Jam race track, will at first admire, then flatten the car.
Advance Auto Parts Monster Jam® – Saturday, June 4, 7 p.m., Lincoln Financial Field, 10th St. and Pattison Ave. Tickets at $60, $45, $35, $25, $15 at Lincoln Financial Field Box Office, Ticketmaster Outlets, online at www.ticketmaster.com or by phone at 800-745-3000. Monster Jam is the hottest edge-of-your-seat, motor sports event on the planet. Monster trucks weighing 10,000 pounds with 1,500 horsepower will be roaring around the track in full-throttle racing competition and going all-out in the "freestyle" competition. It's car crushing craziness and fun for the whole family.
Hussian School of Art is a four-year professional career school dedicated to advertising design, illustration and digital media. It is based at The Bourse Building. It was founded in 1946 by John Hussian, a respected and knowledgeable member of the Philadelphia art community and lecturer at the Philadelphia Museum of Art. Hussian School of Art is a nationally accredited career school by ACCSC, active in the International Council of Design Schools. For more information, visit www.hussianart.edu or call 215-574-9600.