Stanford Cardinal head coach David Shaw understands what it takes to play in the City of Brotherly Love. He was an offensive assistant coach for the Eagles in 2007 and to this day has a good relationship with Chairman and CEO Jeffrey Lurie and general manager Howie Roseman.
Shaw was thrilled to see his prolific tight end Zach Ertz get selected by the Eagles in the second round of the 2013 NFL Draft. The Associated Press All-America selection garnered 69 catches for 898 yards and six touchdowns last season. Against Chip Kelly's Oregon Ducks, who were ranked No. 1 in the nation at the time, Ertz had a career-high 11 receptions for 106 yards including the game-tying touchdown reception in the fourth quarter.
After the 6-5, 249-pound Ertz was selected, Shaw offered some advice for playing in Philadelphia.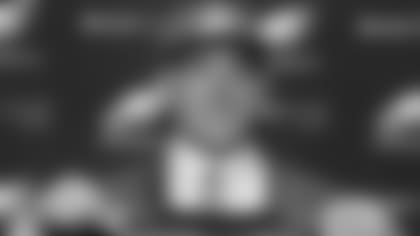 "The best thing I would say is to put your head down and work extremely hard," Shaw said.
Shaw showcased his understanding of the city by explaining that the fans appreciate players who work hard and win. Time will tell how successful Ertz will be in the NFL, but Shaw said that Ertz has the skillset to be a dynamic player.
"In a fast-paced, wide-open offense, a guy that can operate in space at that size is a huge gift for a guy like Chip Kelly and the Philadelphia Eagles," Shaw said. "The big thing to remember about Zach is that Zach Ertz is a route runner. ... He can get open against zone. He can get open against man. He's a bad matchup for a linebacker or a safety. We put him all over the field.
"I love him. I can't say enough good things about him."
Shaw continued to rave about Ertz's size, athletic ability, fearlessness, hand-eye coordination, body control and ultra-competitive spirit. Shaw wouldn't care if Ertz was being double-teamed on the field. They would draw up the play and simply move Ertz to the spot where he had the best chance of being successful.
Kelly saw first-hand the matchup nightmare Ertz can be on the football field. Now, he will get to scheme ways to utilize his talents in Philadelphia.