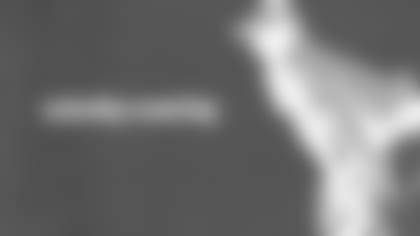 One of the first things NFL scouts do when looking at draft prospects in the spring in preparation for the NFL Draft is watch them against the best competition they faced in the previous season. How did a wide receiver fare against the best cover corner on his schedule? How did a pass rusher do when he faced a top-flight left tackle? How did "Quarterback X" perform against the best defenses he faced? This fall we're going to take a look at the best head-to-head matchups in each week's slate of college football games, and give fans a preview of the top names around the country in the process.
It's Week 5 in College Football and this weekend's slate of games may be the best that the 2015 season has yet to offer. There are a number of big-time matchups on Saturday that have playoff implications as well as on the NFL Draft. This week on the Eagle Eye in the Sky Podcast, I spoke with Alabama beat writer Matt Zenitz about some of the top players suiting up for the Crimson Tide, focusing specifically on their character evaluation. On the College Draft Podcast with Ross Tucker, we broke down the top matchups in perhaps the biggest game of the week, Alabama versus Georgia as well as an influential game in the Big 12 between Baylor and Texas Tech. So, who else should you be watching? Let's take a look.
1. Indiana QB Nate Sudfeld vs. Ohio State Defense
Memorial Stadium, Bloomington, Indiana ­- 3:30 PM ­- ABC
Whenever I watched Indiana last fall, it was impossible not to notice running back Tevin Coleman, and for good reason. He ran for over 2,000 yards and put himself on the list of every major college award a ball carrier can be given. But when it wasn't Coleman running the rock, I was consistently impressed with the the guy airing it out for the Hoosiers in the first half of the season. Nate Sudfeld only started six games a year ago due to a shoulder injury, but against tough opponents in Missouri, Maryland and Iowa (all with NFL talent) he flashed a ton of potential. At 6-6, 234 pounds, Sudfeld has good size, a quick release and displayed solid arm strength and accuracy as a junior. He was able to attack defenses vertically down the field, and showed the ability to throw with anticipation, releasing the ball before the receiver enters his break more than most quarterbacks who come out of similar offensive systems.
This season, Sudfeld has thrown seven touchdowns to just one interception, completing over 61 percent of his passes, but he will be tested this afternoon against an Ohio State defense that is chock full of future pros.
At every level of this Buckeye defense, you will find at least one blue-chip NFL prospect. Up front, everyone knows about Joey Bosa (the one many analysts compare to J.J. Watt) and what he can do, but the nose tackle Adolphus Washington is an absolute terror inside. At just under 6-4, 302 pounds, Washington has great size, is incredibly strong at the point of attack and uses his hands extremely well in the run game. He will be a great fit at the next level in a two­-gap defense. At linebacker, Darron Lee is the second coming of former first­round pick Ryan Shazier. At 6-2, 235 pounds, Lee is lightning quick, explosive downhill, can play in coverage and is an excellent blitzer from the inside linebacker spot. Look for Lee all over the field against the Hoosiers.
In the secondary, south Jersey native Eli Apple has great size for the cornerback position at 6-1, 200 pounds. He's got very good athleticism for that size, and has the quickness and change-of-direction skills to consistently play man coverage down the field with the best receivers in the country (something he showed in the Sugar Bowl last year against first-round pick Amari Cooper). He'll even come downhill and stick his nose in the run game at times. There's a host of other top shelf prospects you can watch on this team (safeties Tyvis Powell and Vonn Bell, linebackers Raekwon McMillan and Josh Perry, etc.), so it may be fair to say that no quarterback prospect has a tougher task on Saturday than Sudfeld against the Buckeyes.
2. Oklahoma RB Samaje Perine vs. West Virginia S Karl Joseph
Oklahoma Memorial Stadium, Norman, Oklahoma ­- Noon ­- FS1
One of the best running backs in the country, Samaje Perine from Oklahoma isn't draft eligible, but he's a name that you should be aware of for the future. Perine is averaging 4.7 yards per carry this season, and at 5-11, 237 pounds, he's a load to bring down in the open field. A member of a sophomore running back class that has the likes of Leonard Fournette (LSU), Nick Chubb (Georgia), Dalvin Cook (Florida State), Royce Freeman (Oregon), Jalen Hurd (Tennessee) and many others, Perine should be on the national radar very soon if he isn't already in the back of your mind.
The West Virginia Mountaineers have long been credited as an offensive football team under head coach Dana Holgorsen, but this year the defense is driving the bus in Morgantown. Per ESPN, West Virginia's defense has been on the field for 40 drives this season and has only allowed three touchdowns. Of those 40 drives, nearly half (19) have resulted in a three-and-out. To be fair, they've gone up against Georgia Southern, Liberty and a Maryland team that is struggling to find its way right now, but give credit where it's due.
In the Mountaineers' 3­-3-­5 defensive scheme, the safety position is very important, and the most productive safety for West Virginia for the last couple of seasons has been Karl Joseph. The senior is a tackling machine, and has been known to produce a number of huge hits throughout his career. He'll need to bring the wood against a running back of Perine's caliber. The big problem with Joseph in the past has been his angles downhill in the run game. At times, he will take himself out of position, particularly on perimeter runs. If he can stay sound in his gap discipline, it will go a long way toward keeping this Oklahoma running game corralled this afternoon.
3. Oklahoma WR Sterling Shepard vs. West Virginia CB Daryl Worley
Oklahoma Memorial Stadium, Norman, Oklahoma -­ Noon ­- FS1
The other matchup I'm excited to see in this game is out wide, where Sooners wide receiver Sterling Shepard will take on West Virginia cornerback Daryl Worley. Shepard was the hero of the team's come-from-behind win over Tennessee a few weeks back, scoring the touchdown that sent the game to overtime before pulling in the game-winner in the extra frame. He's a bit undersized at 5-10, 195 pounds, but he's got great quickness, outstanding ball skills and a competitive nature that makes him a perfect fit as a big-time slot receiver at the next level. Shepard mostly lines up in the slot, but when Oklahoma lines up in 3x1 sets he often lines up outside, right in Worley's wheelhouse.
Last fall when I watched Worley, the West Virginia coaching staff made it a point to have him shadow the opposing team's best receiver, so if and when Shepard slides inside, I'm anxious to see if Worley will follow. At 6-1, 199 pounds, Worley isn't an outstanding athlete, but he likes to get physical with receivers at the line of scrimmage and impact their release. A strong zone coverage player, the Philadelphia native had some issues with technique a year ago, but his combination of size, length and instincts make him an intriguing prospect. A strong game against one of the best senior wideouts in the nation will go a long way to proving that case, so this will be a big opportunity for the junior corner this afternoon.
4. Ole Miss TE Evan Engram vs. Florida LB Antonio Morrison
Ben Hill Griffin Stadium, Gainesville, Florida ­- 7 PM ­- ESPN
It's rare that you would refer to a tight end as "electric," but that's a good way to describe Evan Engram. Undersized for the position at 6-3, 227 pounds, Engram is built a bit like former Florida Gator Aaron Hernandez, but he's got the ability to stretch the field vertically because of his game­breaking speed. An advanced route runner for his age, Engram sells double moves well, shows ability to separate at the top his stem and shows really soft hands at the catch point with the ability to make tough grabs away from his body. He's not the biggest or the strongest, but he is a matchup problem in the SEC and will be whenever he enters the NFL.
Florida has a number of safeties who they may decide to put on Engram in man coverage, but at times it wouldn't surprise me to see senior linebacker Antonio Morrison matched up on him. Morrison is also a bit undersized at 6-1, 225 pounds, but he has solid speed and was asked to play man against slot receivers as a junior in 2014. Morrison is tough, physical and a high-­motor player, but he's got to be a more consistent tackler one­-on-­one and he's got to take better angles in the run game. From a pass coverage perspective, I would give Engram the upper hand, but Morrison should be able to hold his own in this matchup.
5. Kansas State OL Cody Whitehair vs. Oklahoma State EP Emmanuel Ogbah
Boone Pickens Stadium, Stillwater, Oklahoma ­- 4 PM -­ FS1
Back to the Big 12, this matchup between Kansas State and Oklahoma State may not have the highlight-reel names we've seen in the past from either program, but there are two intriguing prospects along the line of scrimmage who you should be aware of. Cody Whitehair (6-4, 309 pounds) lines up at left tackle, but looks like more of an NFL guard than anything else. A fluid athlete who displays good balance, quickness and flexibility, Whitehair has the versatility to be a factor in a number of different schemes. He's used often as a puller, and is able to lock onto and finish targets on the move. Whitehair also has surprising power, displaying a strong grip and an ability to anchor down against a bull rush. He's not really widely known on a big stage, but I would bet that Whitehair will be a relatively high draft pick next April as a guard.
While he may be a guard in the future, Whitehair is a tackle right now and that puts him in position to take on Oklahoma State edge rusher Emmanuel Ogbah. At 6-4, 275 pounds, he's got NFL size and bulk, and uses that girth to push opponents into the backfield. He lines up all over the defensive front, so he won't always be lined up across from Whitehair, but when the two go head-to-head it will be interesting to see who wins in this battle of strength versus strength. The conference leader in sacks (5.5) and tackles for loss (7), Ogbah is one of the underclassmen pass rushers who is generating a buzz at this point in the fall.
Fran Duffy is the producer of "Eagles Game Plan" which can be seen on Saturdays during the season. Be sure to also check out the "Eagle Eye In The Sky" podcast on the Philadelphia Eagles podcast channel on iTunes. Prior to joining the Eagles in 2011, Duffy was the head video coordinator for the Temple University Football team under former head coach Al Golden. In that role, he spent thousands of hours shooting, logging and assisting with the breakdown of the All-22 film from the team's games, practices and opponents.