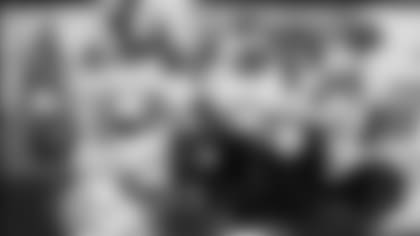 ](http://www.philadelphiaeagles.com/multimedia/photo-gallery/Eagles-United-Way-Dedicate-Fitness-Zone/ad1d2770-6e94-4fe1-ab91-cdf1143e8cd6)
On the morning of Monday, October 21, the Philadelphia Eagles and United Way of Greater Philadelphia and Southern New Jersey dedicated a new youth fitness zone to General Louis Wagner Middle School as part of the 15th annual NFL/United Way Hometown Huddle collaborative event. The new fitness room will be filled with weight training equipment and several interactive fitness games allowing children to have fun while exercising.
All across the country, United Ways are working with NFL teams to help children get more active by building fitness zones, hosting youth football clinics, and rebuilding neighborhood playgrounds. Researchers have found a positive link between physical activity, attention and academic achievement in children. When young people are engaged in quality education during the school day accompanied by stimulating physical activity, they are more apt to succeed. By providing children with a safe place to exercise, United Way of Greater Philadelphia and Southern New Jersey and the Philadelphia Eagles hope to set local children on the path to success. To learn more about United Way, visit www.unitedforimpact.org. For more information on Eagles Community Monday and the team's various outreach initiatives, please visit www.PhiladelphiaEagles.com/community.
DeMeco Ryans, Eagles middle linebacker and captain of the defense, attended the dedication.
"It really means a lot to me, just to be able to provide these kids with things they don't have, Ryans said. "Like this equipment, it gives them an opportunity to exercise and it helps focus on their health and fitness. They now have the opportunity to do that, whereas they didn't before. For me, I just come out and donate my time because, honestly, it's the right thing to do. Being in a position that I'm in, I have the ability to bless others. When I was growing up, I didn't have these opportunities, so whenever I get a chance to give back, I do it. I'm always eager to go out to schools and talk to students and see the smiles on their faces."