Here is a position-by-position look at the special teams after the final roster cutdown …
David Akers' field goal percentage was below his career average in 2007, but he made all 22 attempts inside the 40-yard line and was named the NFC Special Teams Player of the Month in October after he led the NFC in points. Akers also finished with over 100 points for the seventh time in his career and passed Bobby Walston to become the franchise's all-time leading scorer. In the preseason, Akers showed that his leg strength was as good as it's been with 5 of 6 converted field goal attempts and a number of kickoffs deep into the end zone.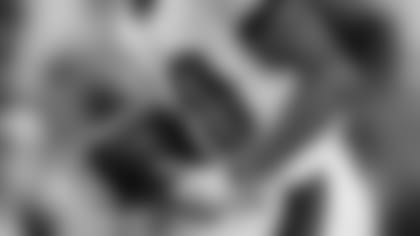 PR DeSean Jackson
Sav Rocca made the transition from Australian Rules to the NFL last year and made giant strides as the season wore on. Against Minnesota, he tied Jeff Feagles for the highest single-game average in teams history with 52.8 yards per punt. In the final five games, Rocca downed 10 punts inside the 20-yard line. The biggest different for Rocca is that he knows how to recognize what he did on bad punts and can instantly make the correction. He was outstanding in the New England game in terms of directional punting.
A renowned magician off the field, there are no illusions about Jon Dorenbos' long snapping ability on it. Dorenbos earned a five-year extension towards the end of the 2007 season.
Special teams coordinator Rory Segrest has to be excited about the return game with DeSean Jackson in as the punt returner and Quintin Demps on kickoffs. Both scored a return touchdown in the win over the Patriots in the preseason. Demps is good at taking the ball north-south, has good vision, is strong enough to break tackles and has the speed to breakaway from the pack. Jackson was a dynamic returner in college and has been able to continue that so far at the NFL level. Jackson has breathtaking speed and can stop on a dime to change direction.