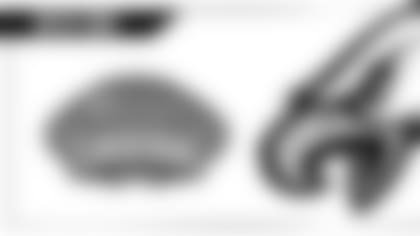 The final day of full pads practice has been completed and all that's left to do is kick-off the 2016 Senior Bowl. Historically the third day of practice has always been the most important in the eyes of NFL decision-makers and a number of players took advantage of their final opportunity. For the last time from Mobile, Alabama here are the best performances from Thursday's practice.
Josh Garnett/G/Stanford: Garnett was solid during Wednesday's practice then really stepped up his game on Thursday. He's a well built lineman that controlled opponents once engaged in a block. Garnett easily anchored in pass protection while also showing the ability to out position defenders on running downs to seal open the lanes. He was also effective the few times coaches asked him to block in motion.
*Tyler Ervin/RB/San Jose State: *Ervin measured under 5-feet/10-inches and just 192-pounds but has played big football all week.  Super quick, he easily beat defenders around the perimeter and was awfully tough to catch. He displays a tremendous burst of speed and easily beats opponents into the open field.  He's caught the ball well every day, and to his credit, Ervin did a respectable job during blocking drills.  His performance this week parallels another smaller running back who performed well at the Senior Bowl then went on to a productive NFL career, Eagles running back Darren Sproles.
Sheldon Day/DL/Notre Dame: Day was omnipresent today and made a number of plays which drew loud applause from scouts. He was one of the few defensive linemen to beat Jason Spriggs this week and he twice got past the highly rated left tackle to make plays in the backfield. Day's quickness and explosion were very impressive as was his ability to change direction on a dime and stay on balance.
Chris Moore/WR/Cincinnati: Moore is a physically impressive specimen who has continually improved throughout the week. He out-muscled defenders to make the catch but at the same time displayed a lot of finesse and grace to his game. Moore, who struggled with injuries last season, has showcased the reliable hands scouts expected while also displaying better speed than many anticipated.
Blake Martinez/LB/Stanford: Linebackers can sometimes be tough to gauge in All Star games but Martinez has not had a misstep this week. He's an intelligent defender who constantly positions himself to make plays on the ball or takes on blocks and allows teammates to get to the action. Martinez also did a good job with his coverage assignments.
Jerrell Adams/TE/South Carolina: Despite limited production, Adams is highly rated by NFL scouts yet still carries the "more athlete than football player" albatross around with him. On Thursday, he showed why scouts think so much of him. Adams made several outstanding receptions in traffic, out-battling linebackers or safeties for the catch.  He's a big-bodied tight end and used his frame as an asset on the field. The question still lingers; is Adams finally turning the corner or is he once again teasing scouts? The game could be telling for the big tight end.
Harlan Miller/CB/Southeastern Louisiana: Miller is building a buzz around himself and put on a show in the final practice.During red-zone drills he battled opponents and constantly found a way to defend the throw. He also played with a physical nature, quickly maneuvering up the field in run defense during scrimmage. Scouts have been talking about Miller since the middle of the season and he did not disappoint anyone at the Senior Bowl.
Jonathan Jones/CB/Auburn: Jones, who made two spectacular interceptions earlier in the week, finished on a high note. He shut down receivers in drills and rarely had passes thrown in his direction during seven-on-sevens or full scrimmage. Jones showed enough ball skills to line up in nickel packages on Sunday.
Paul McRoberts/WR/Southeast Missouri: McRoberts put on a clinic during the final day of practice after non-descript performances earlier in the week. He found ways to get open and by the end of the afternoon he was the primary target for the quarterbacks. McRoberts is not fast but displayed a fluid, smooth style and reliable hands.