The NFL's 2020 regular season came to an end on Sunday night at Lincoln Financial Field as the Eagles fell to the Washington Football Team to finish the year 4-10-1. In our Morning Roundup, presented by Microsoft, we preview some of the offseason questions that lie ahead for the team after a disappointing campaign.
Microsoft Teams Top Connection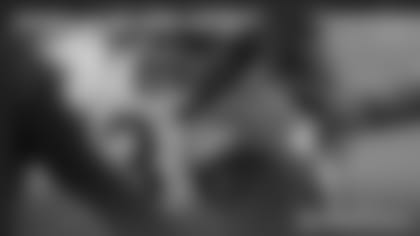 Marcus Epps simply went to tackle Washington running back J.D. McKissic and ended up stealing the ball away in one of the most impressive interceptions of the 2020 season.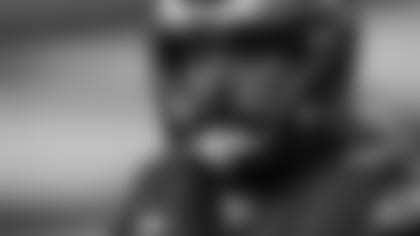 Postgame Show: 2020 season comes to an end
Washington claimed the NFC East crown with a 20-14 win over the Eagles in the 2020 season finale. Amy Campbell, Fran Duffy, Ike Reese, and Eagles Insider Dave Spadaro preview the offseason on the Postgame Show presented by Ricoh.
1. Eagles Insider Dave Spadaro's 7 game observations
It ended on a third-and-74-yards-to-the-end-zone play with a completion from Nate Sudfeld to Quez Watkins that gained 6 yards, an apt ending to a disappointing 4-11-1 Eagles season and the Washington Football Team players celebrated their NFC East Championship after the 20-14 win while the Eagles trudged to the locker room, disappointed and knowing that a long and franchise-changing offseason awaits, one that features the sixth overall selection in the 2021 NFL Draft and a whole lot of decisions that need to be made.
A team that opened the season blowing a 17-0 lead at Washington ended with Sudfeld replacing Jalen Hurts at quarterback, with Carson Wentz inactive on the sidelines. The Eagles trailed only 17-14 when Head Coach Doug Pederson made the call to insert Sudfeld, and he was asked to explain the move in the virtual postgame interview room.
"Yes, I was coaching to win, yes that was my decision solely," Pederson said. "Nate has obviously been here for four years and I felt that he deserved an opportunity to get some snaps. Listen, if there is anything out there that thinks that I was not trying to win the game, you know, (tight end Zach) Ertz is out there, (defensive end) Brandon Graham is out there, (cornerback) Darius Slay is out there. All our top guys are still on the field at the end, so we were going to win the game.
"Pretty simple, the plan this week was to get Nate some time and I felt it was the time to get him in the game."
2. Doug Pederson addresses NFL Network report about Jim Schwartz
NFL Network reported on Saturday that Defensive Coordinator Jim Schwartz will not return in 2021 to take a year off from coaching and contemplate retirement. Following the game, Coach Pederson was asked about the report.
"As you guys know, these are the conversations that we're going to have here in the next couple of days, and Jim and I will obviously sit down and talk and just see where he's at, if that's the case," Pederson said.
"I can tell you this: That I truly appreciate Jim Schwartz, and the five years that we've worked together and helped the Philadelphia Eagles win a championship in 2017, and he's really done an outstanding job for us, for me, and obviously the organization.
"So, whatever he decides moving forward, obviously I will support that and we will have these conversations here in the next few days."
Added linebacker Alex Singleton: "That's the smartest football mind I've ever been around. Just the stuff that he knows. I take notes. Just all the stuff he says all the time. Just the little nuances of the game I've just learned by him talking, day in and day out in a casual meeting. On third down and short, just the stuff that he says. I think he knows so much football, you know, everything. I think he says it all the time, he might be the hardest guy on us, and I think that you just learn to respect him so much as time goes on. I respect him more than anything in the world and I couldn't be happier to play for him."
3. What's the future at the quarterback position?
On the Eagles' to-do list is figure out a plan for the quarterback position. Coach Pederson said that he can get Carson Wentz back on track in the offseason. Wentz opened the season and started the team's first 12 games before giving way to Jalen Hurts in the second half of the Week 13 game in Green Bay.
"I've answered this question quite a bit and you know how I feel about Carson Wentz," Pederson said. "I've got the utmost respect for him, and I feel like that we can together get these things corrected and get back on track. That's my mindset going into the offseason. That's where I'm at.
"My relationship with Carson has been good. It's been professional. We've communicated over the last month of the season. Listen, I know he's frustrated. He was the starter, and I get that. That's understandable. I have so much confidence in him and myself that we can work on the things we need to work on and get it done."
Running back Boston Scott shined a light on what Wentz has been like behind the scenes over the past month.
"Carson is plugged in, man. He's been in Jalen Hurts' ear, helping him out whenever he can. He's been continuing to work hard, continuing to attack each day like a professional, and he's been a leader. I have nothing but respect for Carson Wentz, always will and whatever happens with him he has the full support of this team. We've always viewed him as a leader, we rock with him no matter what," Scott said.
"There hasn't been any change in his mood and hasn't been any change in his attitude. Carson Wentz is a winner, he's a competitor and he's a great dude. So, you wouldn't have even known that he's in the situation that he was in. He's just been so positive."
4. Jalen Hurts is 'going into this offseason on a mission'
With his rookie season in the books, Jalen Hurts reflected on his first year in the NFL following Sunday night's finale.
"For me, not enough. I was granted the opportunity to lead this team and had every intention on making it to the postseason," Hurts said. "There are a lot of learning experiences out there for me, out there for this football team. I've said it before, those are things that we will learn from. We're going to learn from them and the sun will shine real soon."
Hurts sported a kelly green Mike Vick jersey to his postgame press conference, fitting in that the second-round pick rushed for two touchdowns on Sunday against Washington. The last Eagles quarterback to accomplish the feat, according to ESPN Stats and Info? Vick in 2010 on Monday Night Football ... against Washington.
In three quarters of work on Sunday night, Hurts was 7-of-20 for 72 yards and an interception as a passer working behind the Eagles' 14th different offensive line combination of the season against a Washington defensive line stacked with first-round draft picks. He gained 34 yards on the ground and scored the two touchdowns rushing.
"I want to get better as a quarterback every day. As a competitor, I want to dominate and take advantage of every opportunity that I have. Obviously, there are things that I'm going to learn from – this team is going to learn from – these last four games and the entire season. I think I take that very personally in learning from it," Hurts said. "So as I alluded to earlier, (I'm) going into this offseason on a mission."
5. Eagles own the No. 6 overall draft pick
Here is a look at the Eagles' 2021 draft picks, for picks after the third round the overall selection will be determined after the NFL awards compensatory picks for the loss of free agents in the 2020 offseason:
2nd Round: No. 37 overall
3rd Round: No. 70 overall
6. 18 players scheduled to become free agents
Here are the Eagles who could potentially hit the free agent market when the 2021 League Year kicks off on March 17:
Unrestricted free agents (13)
Restricted free agents (2)
Exclusive rights free agents (3)
7. First look at 2021 opponents
Here is a breakdown of the Eagles' 2021 opponents. Last month, NFL owners approved the scheduling formula for a 17th regular-season game, likely paving the way for the additional contest next season.
• NFC East rivals – 6 games
• NFC South – Home: New Orleans, Tampa Bay; Road: Atlanta, Carolina
• AFC West – Home: Kansas City, Los Angeles Chargers; Road: Denver, Las Vegas
• NFC North – at Detroit (based on standings)
• NFC West – vs. San Francisco (based on standings)
8. A look at the Eagles' 2020 stat leaders
Passing Yards – Carson Wentz (2,620)
Rushing Yards – Miles Sanders (867)
Rushing RDs – Sanders (6)
Receptions – Greg Ward (53)
Receiving Yards – Travis Fulgham (539)
Sacks – Brandon Graham (8)
Interceptions – Marcus Epps (2)
Tackles – Alex Singleton (114, unofficial)
• Jason Kelce started Sunday in his 105th consecutive game, the longest active streak among all NFL centers. He missed just four snaps all season.
• Brandon Graham played in his 159th career regular-season game on Sunday, extending the record for most by an Eagles defensive lineman.