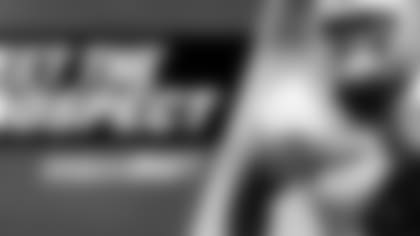 We are just 30 days away from the start of the 2015 NFL Draft. Our Meet the Prospect feature will introduce fans to the players projected to be this year's top selections. How will we select the players to spotlight? Easy. You, the fans, get to decide. Who did you pick for today's profile?
That's the best way to describe former Miami wide receiver Phillip Dorsett's game. A second-team All-ACC selection in 2014, the 5-10, 185-pound Dorsett had 10 touchdowns on just 36 receptions and averaged a gaudy 24.2 yards per reception.
The Miami native won a high school championship at St. Thomas Aquinas before enrolling with the Hurricanes. In 2012, Dorsett led Miami as a true sophomore with 58 receptions, 842 yards and was also tied for first on the team with four touchdowns. A knee injury limited Dorsett's impact in 2013, but he returned strong his senior year with a team-best 871 yards receiving to go along with the 10 touchdowns.
After a strong performance during the week of Senior Bowl practices, Dorsett, no relation to Hall of Fame running back Tony Dorsett, was expected to challenge Chris Johnson's Combine record of 4.24 seconds in the 40-yard dash. Dorsett was less than a tenth of a second off at 4.33 seconds, which was still good for third overall in this year's Combine.
Dorsett is not the biggest player on the field, but has the size, agility and explosion to take a top off the defense. He also has experience as a kickoff returner. Outside of the knee injury in his junior season, Dorsett has been durable and played in every game his other three seasons.
If the Eagles want to add a little more juice to the offense in the NFL Draft, Dorsett will be a potential option.
Takes the top off the defense and throws it in the trash. Elite explosiveness. Gets to top speed quickly and is a seamless glider on crossing routes, leaving man-to-man defenses in his wake. Can work outside and from the slot. Elevates and attacks contested catches. Outstanding body control and can adjust to the ball in mid-air. Mind-boggling big-play production with half of his catches going for 25-plus yards in 2014. More than just a vertical-only receiver and has the blazing feet and stop-start to beat zone coverage for big plays. -- Lance Zierlein