The disappointment of Sunday's 33-30 loss to San Diego faded on Monday as the Eagles got back to work in preparation for the Kansas City Chiefs. Nobody hung his head. Nobody threw up the white flag.
Instead, the Eagles eased the soreness out of their bodies and the loss out of their minds and turned their attention to the 2-0 Chiefs.
Kansas City brings in a good football team on Thursday, one that plays hard-nosed defense, runs the football well and has an experienced quarterback in Alex Smith. Head coach Andy Reid wins in the NFL. He's been in situations like this and he understands how to work on a short week.
So the challenge is large for the Eagles. And, yeah, losing on Sunday was a bummer. But you have to see progress, right? You can feel the energy, yes? You see that Chip Kelly knows what he's doing, that his program has advanced the foundation of this football team and that the Eagles are heading in the right direction, can't you?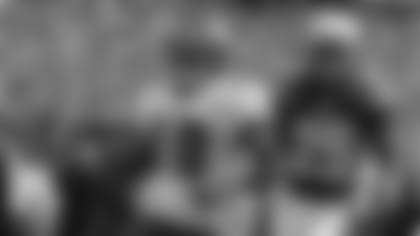 This isn't a finished product. It's going to take the Eagles some time to get it all right, and that's why assessing the progress made and the areas that are deficient on a week-by-week basis are so important. We sometimes get so mired in the week-to-week grind that we lose sight of the big picture.
And that big picture is a bright one for the Eagles. Through two games we've seen some good, some not as good and a lot of excitement. The Eagles are playing hard for Kelly, and as he's said, when you play hard you have a chance to win football games.
So what do we think we know about the Eagles through two games? They look as I thought they would look heading into the regular season. The offense is potent and as explosive as any in the league, and the red-zone efficiency is going to be a key statistic to monitor. The defense has its work to do to reach the level the coaches demand. The special teams are really good, and if the ball bounces a certain way on Sunday, the Eagles beat San Diego.
Here are some random thoughts with the Chiefs only days away ...
Michael Vick is playing outstanding football. He hasn't been perfect, and there are still too many missed opportunities, but Vick has not thrown an interception through two games and he has a quarterback rating of 119. Vick has thrown four touchdown passes and run for two more. He has gotten the offense lined up and has kept his mistakes to a minimum. Vick feels great physically and the offense is flying. He's been a joy to watch.
The offense lacked balance on Sunday and it seemed to come back to haunt the Eagles. LeSean McCoy is such a tremendous weapon and San Diego was intent on loading the box and taking him away. "This offense is based on taking what the defense gives you," said center Jason Kelce on Monday. "We had opportunities outside, in the passing game, and that's where we went with the football. I think it was the right thing to do. We had plays in the passing game."
Having Fletcher back at cornerback will help. He's a physical player who had a good first game against Washington. The Eagles still have some concerns in the secondary, of course. The coaches don't seem ready to make personnel changes. How can the defense improve? "We need to stay within the scheme and execute," said linebacker/end Trent Cole. "If we do that, we're going to be fine. Work hard and keep at it. That's the answer."
Defensive coordinator Bill Davis dialed up the blitz game against Philip Rivers and San Diego, but the Chargers did an excellent job beating the pressure. Rivers was just terrific. Sometimes, you have to give credit where it's due. No doubt, though, the Eagles need more pass-rush pressure. Vinny Curry? Not sure where he fits in here. The coaches haven't given him a chance to play in the opening two games.
I think the effort has been great in every phase of the game through two outings. I like the heart this team has.
After a big preseason, Damaris Johnson hasn't been much of a factor in the first two games. The Eagles have gone so much with wide receivers DeSean Jackson, Riley Cooper and Jason Avant and haven't used Johnson much at all. He's a nice weapon to have in the screen game and on some crossing patterns when he has a chance to catch the ball in space.
I see a lot of Al Harris in Cary Williams, and I mean that as a compliment. Williams is an aggressive player who is going to make some mistakes, but he doesn't back down and I like that. Harris learned to harness his energy and his physical play and became a Pro Bowl cornerback.
Big test for the run defense on Thursday. Jamaal Charles has 32 carries, 132 yards and a touchdown in two games and he is a big-play threat. The Eagles need to tackle him in waves.
Second-year defensive tackle Dontari Poe has emerged for Kansas City and is a dominating player. So the Eagles have their hands full in the trenches. Poe is fast, agile and powerful. The Eagles can't allow him to push the pocket.