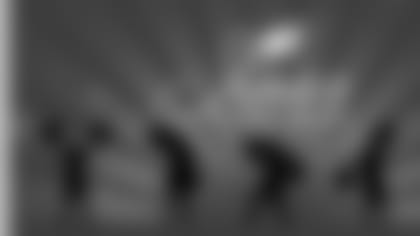 The Philadelphia Eagles Cheerleaders hosted their annual Junior Cheerleading Clinic for more than 400 children, in partnership with Apple Vacations, over the weekend.
Twenty-seven cheerleaders interacted and instructed children, ranging from ages 5 to 13, as they prepared for a live performance on the sidelines of Lincoln Financial Field. The cheerleaders divided the children by age and taught a routine choreographed to the music of the popular movie, High School Musical. After learning the routine, the children had the opportunity to perform on the sidelines of the stadium in front of their family.
Children received a long sleeve T-shirt, pom-poms, a photograph with the Eagles Cheerleaders and a picture of the entire squad.