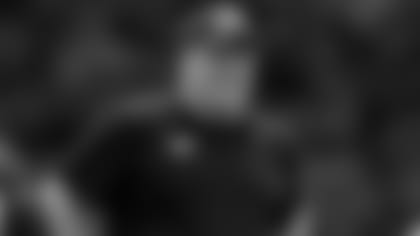 On Sam Bradford:
"I thought Sam played well. I thought he was really poised out there, had a really good command of what we were doing, really located the football. I thought he played really well."
On the plan for Bradford going into the game:
"We just talked about how many series. After we had three touchdowns we thought we had some good work in for him."
On if doubts of Sam Bradford have been put to rest:
"Absolutely, I didn't have any doubts on Sam. I'm not concerned."
On offense scoring on first three drives:
"I think we did some nice things tonight, we may need to continue to build.
On thoughts of two-point conversions:
"There's a couple of things on tape that we need to look at. I don't know what the breakdown was on the first one, but we will look at them and see what happened."
On what else he wants to see out of Bradford:
"I think, like anybody, we can always continue to improve. So I think, everyday, that's the great thing about Sam, he's not going to rest on anything. He's missed a lot of football coming into this, but I think he's playing good right now, but he can always get better, be sharper, and you know, that the thing I love about him; he will be back out on the field on Monday, trying to get better."
On Bradford's tempo:
"He did it in college. Sam's just a really good football player. I think he has been real comfortable and I think he enjoys it."
On Tim Tebow doing two-point conversions:
"We were just seeing what going for two was like."