"We're from Philadelphia and we fight."
Those were the words uttered by head coach Chip Kelly after the Eagles embarrassed the Chicago Bears in a Week 16 game in 2013 that had no direct impact on the team's playoff hopes.
Kelly hopes that this year's Eagles team responds in a similar fashion when they take on the New York Giants in the final game of the 2014 NFL season. The Eagles were eliminated from playoff contention in Week 16 after a loss to Washington coupled with Dallas' win over Indianapolis. The Eagles have dropped three-straight games since a Thanksgiving rout of Dallas.
New York, meanwhile, has been out of the playoff chase for quite some time. The Giants were 3-2 prior to the meeting between these two teams back in Week 6. The Eagles' win was the starting point of a seven-game losing streak that saw the Giants fall to 3-9. New York, to its credit, has bounced back with three straight wins against Tennessee, Washington and St. Louis.
What's been the difference? Easy, the offense.
Last week, the Giants posted a season-high 514 yards of total offense against a Rams team that had not allowed a touchdown in three consecutive games. During the three-game win streak, the Giants have averaged 32.3 points per game and have outscored their opponents by a margin of 16.7 points per game.
The Giants' offense is much, much different than the one that came to Lincoln Financial Field in Week 6. The emergence of rookie Odell Beckham, Jr. is a big reason for that. Beckham has notched at least 90 yards receiving in eight straight games. The NFL record is nine. Since Week 9, Beckham is first in the entire NFL in receptions and yards receiving.
Quarterback Eli Manning has grown more comfortable in first-year offensive coordinator Ben McAdoo's scheme. Manning is 19 yards away from his fourth 4,000-yard season and is two touchdowns shy of tying his career high of 31. Manning's 64.1 percent completion percentage and 93.5 passer rating are currently career highs.
Read on for a more comprehensive look at the matchup on both sides of the ball as well as the key matchups and players to watch.
Last Time They Met
October 12, 2014 - Eagles 27, Giants 0
There was plenty of drama for a 27-point victory. The game was going in the win column for the Eagles. The only question was whether the Eagles could finish off the shutout. The answer was a resounding yes. LeSean McCoy rushed for what was then a season-high 149 yards and Nick Foles threw a pair of touchdown passes to spark the offense, but it was the defense led by Connor Barwin's three sacks that stole the show. Eli Manning threw for just 151 yards passing and was sacked six times. The first shutout since 1996 was secured when defensive end Brandon Bair brought down backup quarterback Ryan Nassib to end the game.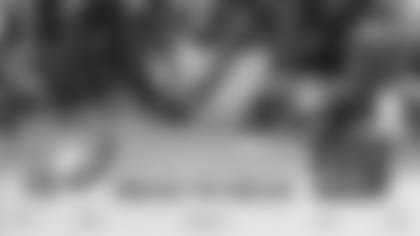 When The Eagles Have The Ball
The first time the Eagles' offense faced off against the Giants' defense, quarterback Nick Foles was at the helm and Philadelphia piled up 448 yards of offense on Tom Coughlin's squad. It was a performance indicative of the Giants' defense this year, as they've allowed 372.4 yards per game, fifth most in the league with just one game to play. They've limited just three opponents to fewer than 300 yards of offense, including Jacksonville and Tennessee, two of the four least-productive offenses in the NFL.
New York has been able to keep opposing passers contained for the majority of the season, ranking 17th with 239.2 passing yards allowed per game. In Week 6 game, Foles threw for 248 yards and two touchdowns while also throwing two interceptions on what would turn out to be a fairly run-heavy offensive day because of the nature of the game. After quarterback Mark Sanchez's largely solid performance against Washington in Week 16, when he completed 37 passes for over 350 yards, the Eagles' offense is certainly comfortable throwing the ball. But the Giants' secondary, led by safety Antrel Rolle and cornerback Dominique Rodgers-Cromartie, is the strength of the defense. So looking to tight ends Brent Celek and Zach Ertz, especially after Ertz's franchise-record 15 receptions in Week 16, would be a good place to start. In Week 16, Eagles tight ends combined for eight catches, 118 yards and a pair of touchdown receptions in the 27-0 win.
Of course, if the Eagles can keep the ball on the ground with success, as head coach Chip Kelly is known to do, they should be set. The Giants rank 30th in the league against the run, allowing 133.2 yards per game on the ground. In Week 6, running back LeSean McCoy exploded for what at the time was his best game of the season, picking up 149 yards on just 22 carries and breaking off a number of big gains. Since that game the Eagles have averaged 125.7 rushing yards per game as a team as McCoy has found his groove, working his way to fifth in the league in rushing yards. With linebackers Jon Beason and Mathis Kiwanuka on injured reserve and Devon Kennard out with a toe injury, New York's second-level unit is hurting, making the ground game a very viable option for Chip Kelly's offense.
While the Giants allow big numbers on the ground, and tons of yards in general, their defense has been relatively good at keeping opponents out of the end zone. New York is allowing 24.4 points per game this season, 21st in the league, three spots ahead of the Eagles. In their last three outings Coughlin's team has allowed just 15.6 points per game, all wins, and they should prove to be a solid end-of-season divisional test for the Eagles.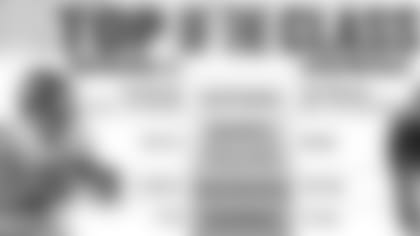 When The Giants Have The Ball
When the Giants have the football, they tend to give it away.
New York has committed at least one turnover in 14 of its 15 games this season, and 30 of its last 31 dating back to the beginning of the 2013 season. In their last game the Giants managed to avoid a single turnover, but it seems to be the exception to the rule. In their nine losses the Giants have committed 21 turnovers, including one lost fumble the first time the Eagles and Giants met. If the Eagles hope to end the year with a win, a good place to start would be to force turnovers early on and rattle quarterback Eli Manning and the New York offense. Through 15 games, the Eagles rank fifth in the NFL in turnovers forced with 32, which means they should be more than well-equipped to put that plan in motion.
However, when they don't turn it over, the Giants are actually playing some solid football. On the year, they rank 12th in total offense (358 yards per game), 13th in scoring (23.6 points per game) and have a top-10 passing attack thanks to a good year from Manning, who is playing his best football since 2011, if not ever. He's thrown 29 touchdowns to just 13 interceptions, the best touchdown-to-interception ratio of his career and has completed 64.1 percent of his passes, also a career-best mark. He's on a hot streak, too: during the Giants' current three-game win streak, Manning has thrown seven touchdowns to one interception and completed 69 percent of his pass attempts.
When the Eagles faced Manning on Black Sunday back in Week 6, though, he completed just 13 passes for 151 yards and no scores. How did they contain him? With sacks. Lots and lots of sacks. Manning has been sacked 28 times this season, and six of them came in the Giants' loss to the Eagles on October 12. It stands to reason that any quarterback will be more successful if he's sacked fewer times, and with Manning that's certainly the case. In his six wins this year, Manning has been sacked a total of five times. In the nine losses? Twenty-three times.
If the Eagles want to knock a red-hot Manning off his game early, they'll need their explosive front seven - which hasn't lost any gusto during the Eagles' losing streak - to get after the quarterback early and often in the first half. Replicating Black Sunday's eight sacks and zero points allowed will be pretty hard, but if linebacker Connor Barwin and company can rattle Manning just a handful of times this weekend, the Eagles' defense should be more than okay against the Giants' passing game.
If not, the Eagles' secondary is in for quite the challenge. Wide receiver Odell Beckham, Jr. missed the first four games of the season, but he's lit the league up since his debut. He leads all rookies in receiving yards (1,120) and touchdowns (11), and has racked up at least 100 yards receiving in six of his last eight games. Beckham is Manning's go-to man on each play, and with New York's running game in the bottom third of the league. The Eagles must account for where Beckham lines us, and they move him around the formation, when the Giants' offense takes the field.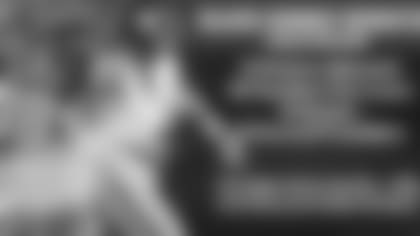 Eagles CBs vs. Giants WR Odell Beckham, Jr.
We've already delved into Beckham's impressive numbers this season. In the first meeting, Beckham's second NFL game, the rookie was held to two catches for 28 yards, both season lows. The Giants line up Beckham on both the right and left side of the formation. Beckham is not just good at getting the ball, but he can do plenty of damage once the ball is in his hands. Beckham is 11th among NFL receivers in yards after the catch. Cornerback Bradley Fletcher was limited in practice all week with a hip injury and is questionable for this game. Beckham not only possesses elite track-level speed, but great hand-eye coordination and route running. He displays a number of traits that are uncommon for a rookie receiver. It should come as no surprise that the Giants' offense took off once Beckham emerged as Manning's go-to weapon.
LB Connor Barwin vs. T Justin Pugh
The Giants' first-round pick in 2013 didn't have a good night when these teams first met earlier this season. Pugh was credited with allowing five sacks and was called for a holding penalty. Barwin posted three sacks and forced a fumble in the shutout. If the Eagles want to limit Beckham's production, get to the man throwing the ball first.
TE Zach Ertz vs. LB Spencer Paysinger
Rookie strongside linebacker Devon Kennard is out with a toe injury. Paysinger is slated to take Kennard's spot in the starting lineup. Kennard started the last six games. Ertz is coming off of his 15-catch performance against Washington. The Eagles saw the Washington injury report and knew they could take advantage of the linebackers in coverage. Ertz had three catches for 47 yards and a touchdown in the first meeting and don't have linebackers Jon Beason or Jacquian Williams, who have been placed on injured reserve since that Week 6 game.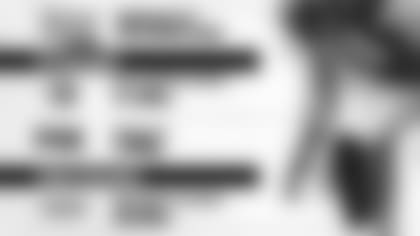 With just three points, the Eagles will set a new franchise single-season scoring record surpassing the mark of 442 points set last season.
Maclin's 1,269 yards receiving ranks fourth in team history. He is 141 yards from surpassing Mike Quick's total of 1,409 in 1983 which is the most in a single season by an Eagle. If Maclin tallies nine receptions, he will break Brian Westbrook's single-season team record of 90 catches in 2007.
The rookie needs five points to set a new franchise record for most points in a single season. David Akers had 144 in 2008. Parkey would also surpass Kevin Butler for the most points by a rookie in NFL history. If Parkey kicks one field goal, he will break the team rookie record. Paul McFadden had 30 in 1984.