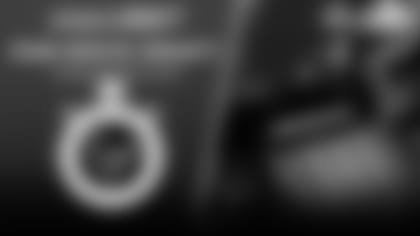 Bill O'Brien's first season in Houston went well, with the Texans rebounded from having the worst record in the league in 2013 to missing the playoffs by a game with a 9-7 season – all of that without nearly any impact from No. 1 overall pick Jadeveon Clowney. With Brian Hoyer and Ryan Mallett set to compete for the starting quarterback job, Houston's lack of a franchise quarterback is still the team's biggest issue. Unable to address that with the 16th pick, though, Houston will have to focus on other areas.
With Andre Johnson, perhaps the franchise's greatest all-time player, departed for Indianapolis, wide receiver is a borderline need, despite the signing of Cecil Shorts in free agency to complement DeAndre Hopkins. Dorial Green-Beckham may be the best talent on the board here at the position, but O'Brien seems unlikely to sign up for the potential accompanying headache. Southern Cal's Nelson Agholor could be the choice, then, though No. 16 may be rich for that selection.
The passing game could be upgraded with the addition of the draft's top tight end though. Garrett Graham is a starting-caliber tight end, sure, but Minnesota's Maxx Williams could provide more downfield firepower and O'Brien certainly knows how to utilize two tight ends from his time in New England. We'll rule out an offensive lineman here, despite the talent available, because the line is one of Houston's greatest strengths.
Todd Gurley would be an appealing option if he were still on the board, with Arian Foster nearing 30. With Gurley off the board, though, Wisconsin's Melvin Gordon could be appealing.
On defense, J.J. Watt and newly signed Vince Wilfork present a formidable defensive line, but Oregon's Arik Armstead could make the unit unstoppable as perhaps the best player available. Danny Shelton could also be the eventual replacement for Wilfork down the line.
Cornerback seems like a popular projection here, despite the re-signing of Kareem Jackson in free agency opposite Johnathan Joseph. But the talent available here would present an opportunity to ease a corner along as the nickel before eventually moving outside. The problem, though, is separating Byron Jones from Kevin Johnson and Jalen Collins and Marcus Peters. That's for you to decide. !