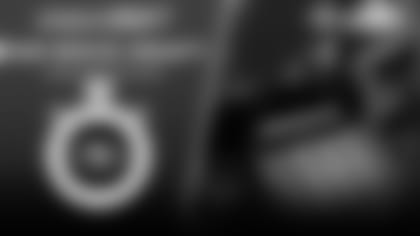 The San Francisco 49ers have been one of the most interesting teams this offseason (as least west of the Mississippi).
It came as no surprise by the end of the year, but the 49ers and Jim Harbaugh mutually parted ways after a successful four-year run. Harbaugh was 44-19-1 as the 49ers' head coach and never had a losing season. Three of the four years resulted in deep playoff runs including an appearance in the Super Bowl following the 2012 campaign.
The 49ers hired their new head coach from within by promoting former defensive line coach Jim Tomsula. The 49ers' defense was a big part of the team's recent success, but there have been a lot of changes specifically on that side of the ball.
Patrick Willis was one of the league's top inside linebackers over the past eight seasons earning five All-Pro nominations. At 30 years old, Willis stunned the NFL by announcing his retirement claiming that he no longer could play the way he wanted to. If that wasn't a big enough shock, Chris Borland, a promising third-round pick in 2014, walked away from the game due to concerns about concussions.
Inside linebacker is an immediate need for this team so the first one in this Fan Mock Draft could come off the board at this spot.
The defensive line is also an area that could be addressed. Justin Smith was expected to retire, but hasn't. Either way, Smith's career is winding down. Darnell Dockett was signed to start at the other end spot, but is 34 years old and coming off a season-ending ACL injury. Arik Armstead, Malcom Brown or Danny Shelton could slowly be worked into the lineup.
The third level of the defense is also evolving. Starters Perrish Cox and Chris Culliver both left in free agency. Again, if you're keeping track at home, the 49ers have to replace an All-Pro inside linebacker, an All-Rookie inside linebacker, prepare for life after an All-Pro defensive end and change out two starting cornerbacks.
Why put wide receiver Dorial Green-Beckham in this Fan Mock Draft? The 49ers already signed Torrey Smith in free agency. Green-Beckham would give Colin Kaepernick another big body to get the ball down the field. With Breshad Perriman off the board, Green-Beckham presents an intriguing blend of size and speed. Green-Beckham is also one of the most polarizing players in this draft because of red flags off the field including an alleged domestic assault. He was kicked out of Missouri, transferred to Oklahoma where he spent 2014 on the scout team. There has to be a wild card somewhere in this NFL Draft. Why not with one of the teams that has already made some of the biggest changes this offseason? !