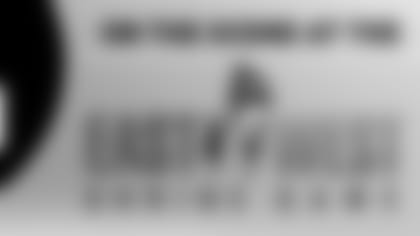 The 2014 edition of the Shrine Game begins Monday morning in St Petersburg, Florida as near 100 NFL prospects are measured and weighed and put to the tes on the practice field. This year's version offers one of the most exciting combinations of underrated players and small-school prospects who are prepared to display their skills for future employers. Lest we forget, last year's Shrine Game is where North Carolina State safety Earl Wolff cemented his place on the NFL radar, leading, of course, to his fifth-round selection and eventual place in the Eagles' starting lineup. But before the first practice takes place, let's break down each position by unit to get an idea of what to look for.
The two names that jump off the list are the pair of FBS/IAA signal callers, Jimmy Garoppolo of Eastern Illinois and Jeff Mathews of Cornell. Garoppolo had a lot of hype surrounding him all season as his passing numbers have been obscene. Some predicted potential first round for the senior, though the view here is that he'll be a mid-round choice. A good performance this week could push him into the draft's second day.
On the other hand, Mathews comes off a disappointing season, much of the reason due to the departure of his head coach who left for the CFL and went on to win the Grey Cup. The strong-armed passer possesses the physical skills to play in the NFL but must throw with consistent fundamentals this week and make proper decisions to improve his draft stock.
Finally, a pair of MAC signal caller are expected to participate at Shrine practices and scouts are very interested in Keith Wenning of Ball Stat. Wenning possesses the pocket awareness, accuracy and mental intangibles to play in the NFL. Shrine practices will tell scouts whether or not he possesses the necessary arm strength fir the next level. Former Heisman Trophy contender Jordan Lynch of Northern Illinois comes with next level arm strength yet must show he can play from the pocket and accurately deliver passes.
The running backs invited to the Shrine Game are under whelming, which is more indicative of the senior class as a whole. Last year, Zac Stacy was a standout on his way to emerging for the St. Louis Rams. This week, it's a pair of small-school ball carriers who will command the attention.
Zach Bauman of Northern Arizona and Tim Flanders of Sam Houston State are both similar in style and substance. Each has the ability to elude defenders, create yardage and both play big and tough. The passing game is where the two running backs stand out, as both are legitimate receiver threats out of the backfield, both in the short and intermediate field. Speed is a question on both and something that will be closely monitored. Can they beat defenders in the open field? Do they have the ability to turn the corner without being caught from behind? Both should be playing on Sunday this fall, but Shrine practice will help determine where they fit in the draft.
Like the running back position, the roster talent at wide receiver and tight end is rather uninspired. And just like running back, it's more a result of the senior class being void of talent in these areas.
Tight end Crockett Gilmore of Colorado State is one to watch.  He's one of the better blockers at the position in this year's draft, yet on film he displays a lack of speed. Shrine practices will go a long way in determining if Gilmore is really anything other than a short range target. Baylor's Jordan Najvar is an interesting case. He's shown flashes in college, though he never got a chance to play full-time in Baylor's wide open offense, one which rarely uses a tight end. During practice, he must prove he's a complete player at the position to improve his draft standing.
Receiver Matt Hazel of Coastal Carolina is one of my favorite small schoolers at the position. He's a sure-handed pass catcher who consistently comes away with the difficult grab. His speed and ability to step up against another level of competition is key this week.
This is probably the deepest and most high-ceiling position group at the Shrine Game this week. There's a great combination of underrated and under-the-radar prospects as well as true sleepers at most blocking positions.
To my mind, Gabe Ikard of Oklahoma is the most underappreciated center in the nation. He lacks great size but has starter potential in the NFL and I'm really surprised he was not given a Senior Bowl invite. Likewise, Toledo's Zac Kerin does not get the credit he deserves yet is a tough, intelligent blocker on the pivot who should play for a decade at the next level. He's one of those late round/free agent centers who just seems to hang around. Finally, Stanford's Khalil Wilkes has been a personal favorite for a while, so much so that I graded him as a potential fourth-round guard after his junior season in 2012.  The fourth round won't happen for Wilkes, who is size-deficient. A big week of Shrine practice could help the versatile center/guard to finally receive the respect he deserves.
In my opinion, there's more talent at the guard spot than any other position on the Shrine roster. Georgia's Chris Burnette, Zach Fulton of Tennessee,Ryan Groy of Wisconsin and John Urschel of Penn State are all legitimate middle-round choices with varying degrees of starting potential on the NFL level. Factor in tackle/guard Charles Leno of Boise State and that's at least a handful of prospects with first-team possibility in the NFL. It doesn't end there, as small-school college tackles Dakota Dozier of Furman and Bloomsburg's Matt Feiler help to make this an incredibly strong group.
If there's a weak spot on the offensive line at the Shrine game it's the tackle position. Kevin Graf of USC is a workmanlike right tackle prospect who's deficient in the athleticism department but makes up for it with smart, tough play. Matt Hall will be one of the most intriguing, and largest, players of the week.  Listed at 6-10, the massive tackle began his career at Arkansas then moved on to Mississippi before finishing up at Bellhaven. He offers the size and strength that makes scouts drool yet the question is whether he can handle quick, athletic defensive ends.
The invitees on the defensive line is representative of this year's Shrine Game as a whole; its a terrific collection of underrated players with legitimate NFL potential from both small and large schools.
Start with Beau Allen of Wisconsin and Justin Ellis of Louisiana Tech. Both are explosive interior linemen who clog the middle of the field or make plays outside the box. For his part, Allen offers terrific size, strength and the ability to line-up at multiple positions on the defensive line.
Versatility will be key for a pair of Division-II prospects this week. Larry Webster of Bloomsburg andEthan Westbrooks of West Texas A&M looked like men among boys on the college field and terrorized opponents every Saturday. They both offer natural pass-rushing skill and can play out of a three-point stance or stand up over tackle. Their ability to face off against better and bigger opponents during Shrine week will go a long way in dictating their final draft grade.
Delaware'sZach Kerr and Kerry Wynn of Richmond are a talented pair of prospects from the CAA Conference. Kerr is more of a run stuffer yet easily moves his 300-plus-pound frame around the field to make plays in pursuit.  When healthy and at the top of his game Wynn is a pass rushing menace with a great amount of upside potential.
If there is a term to describe the Shrine game linebackers, it's workmanlike; defenders who extract the most from their ability and overachieve to get their results.
Michigan State's Max Bullough and best characterizes this. An average athletes with great football intuition and intensity, Bullough masterfully dissects plays and beats ball handlers to the spot. Some graded Bullough as a top-45 pick prior to the season,  but the thought here is that he'll be a tough two-down defender and a last-day pick.
Shaquil Barrett of Colorado State will be one to watch. Slightly undersized, he's a fast and furious linebacker who makes plays sideline-to-sideline. More of a scheme-specific linebacker, Barrett could appeal to certain one-gap defensive coordinators with a good showing in St Petersburg.
From top to bottom the defensive backs on the Shrine roster are the weakest unit of any group.  Many of these prospects entered their senior campaign with high expectations yet most suffered through mediocre seasons.
Lindendwood's Pierre Desir has the most to gain this week. The small-school corner is a nice sized prospect at 6-2 with terrific athleticism and ball skills. Desir also brings the ability of return specialist to his resume.
Check back all week for my daily reports on the risers and fallers of Shrine Game week.