The Eagles announced on Thursday night that have signed QB Michael Vick to a one-year contract.
Drafted with the first overall selection in the 2001 draft by Atlanta, Vick spent six seasons with the Falcons and last played on 12/31/06 at Philadelphia. A three-time Pro Bowler, the 29-year-old Vick rushed for 1,039 yards in 2006, the most by a quarterback in a single season in NFL history. His 8.45 yards per carry average that year also is an NFL record.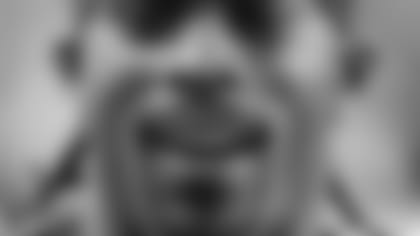 New Eagles QB Michael Vick
A multi-dimensional threat at quarterback in both the pass and run game, Vick became the first quarterback in NFL annals to pass for over 250 yards (252) and rush for over 100 yards (115) in the same game (10/31/04 at Denver). His eight career 100-yard rushing games are the most by a quarterback in NFL history and his 3,859 career rushing yards ranks third all time behind Randall Cunningham (4,928) and Steve Young (4,239).
Vick was named to the Pro Bowl in his first season as a full-time starter in 2002, after amassing 3,713 total yards (2,936 passing, 777 rushing) and 24 total touchdowns (16 passing, 8 rushing). He led the Falcons to a 27-7 upset victory over the Green Bay Packers in the NFC Wild Card game that season, ending the Packers undefeated playoff record at Lambeau Field.
For his career, Vick appeared in 74 regular season games (67 starts) from 2001-06, completing 930 of 1,730 passes for 11,505 yards and 71 touchdowns, while rushing for 3,859 yards and 21 touchdowns. He is 2-2 as a starter in the playoffs with both losses coming at the hands of the Eagles.
A two-year letterman at Virginia Tech, Vick led the NCAA in passing efficiency with a 180.9 rating as a freshman in 1999. He finished third in the Heisman Trophy voting that year behind Ron Dayne and Joe Hamilton.
The Newport News, VA, native attended Warwick High School, passing for 4,846 yards and 43 touchdowns, while also adding 1,048 yards and 18 touchdowns on the ground.