The Eagles announced on Thursday that they signed the following four draft picks to four-year contracts: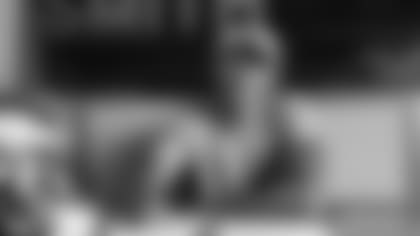 Eagles sign first-round pick WR DeVonta Smith
The No. 10 overall pick is the third Heisman Trophy winner ever drafted by the Eagles and the first since 1939. DeVonta Smith finished as the SEC's all-time leader in receiving yards (3,965) and receiving touchdowns (46). His 235 career receptions are the third most in conference history.
A two-time National Champion while at Alabama, Smith became just the third wide receiver to ever win the Heisman Trophy after leading the NCAA in receptions (117), receiving yards (1,856), and 23 receiving touchdowns last season.
When asked on Thursday what he'll do with the money from the rookie contract, Smith simply said, "Just put it in the bank."
He added, "It's done. I'm excited and ready to go to work."
In his first press conference since the Rookie Minicamp last month, Smith said that he's enjoyed working with the veterans over the past few weeks.
"It's been fun here getting to know the guys, just building that relationship, that team chemistry. Just knowing that they are going to take me under their wing, approach me with the little details of anything we're doing as an offense. Me and (Pro Bowl cornerback Darius) Slay, we just talk about football. Any little thing that he can give me about a DB and any little thing I can give him about receiver, we just talk about it. Ultimately, we're teammates and we try to make each other better and just drop knowledge on each other."
Pronunciation note: duh-VON-tay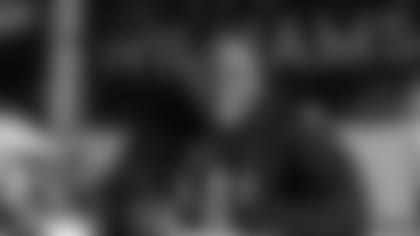 Eagles sign third-round pick DT Milton Williams
The 22-year-old Milton Williams was the No. 73 overall pick in the 2021 NFL Draft after posting 106 tackles, 19 tackles for loss, and 10 sacks in 30 career games over three seasons at Louisiana Tech. As a junior in 2020, Williams started 10 games and led the team with a career-high 10 tackles for loss and 4.5 sacks, both among the conference leaders. Pro Football Focus named Williams a third-team All-American.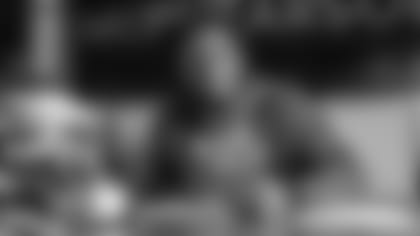 Eagles sign fourth-round pick CB Zech McPhearson
A 2020 team captain at Texas Tech, Zech McPhearson led the Red Raiders with four interceptions and two fumble recoveries, while scoring two touchdowns last season. Selected by the Eagles with the 123rd overall pick, McPhearson started his college career at Penn State, where he played in 24 games, before transferring to Texas Tech. In all, McPhearson finished with 120 tackles in 46 games. He also blocked two kicks as a junior in his first year at Texas Tech.
Pronunciation note: ZACK mc-FEAR-son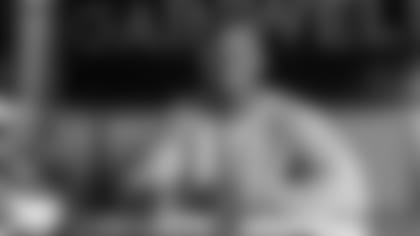 Eagles sign fifth-round pick RB Kenneth Gainwell
One of the most electrifying players in college football in 2019, Kenneth Gainwell led all FBS players with 2,069 all-purpose yards, including 1,459 rushing yards, becoming just the third player in Memphis' history to reach the 2,000-yard plateau. He was a unanimous first-team All-AAC selection and the AAC Rookie of the Year. The 22-year-old Gainwell opted out of the 2020 season due to COVID-19. He was the 150th overall pick in the 2021 NFL Draft.
Get your first look at the Eagles' fifth-round pick, RB Kenneth Gainwell.