It's finally here. After a long 2012 season, a long offseason and a long summer, the Eagles are set to embark on a new era under head coach Chip Kelly. There's a palpable excitement surrounding this Eagles team, as we wait to find out just what Kelly will do offensively in the regular season. A reenergized Michael Vick takes the reins of an offense that is likely to heavily feature a deep corps of running backs behind what could be a dominating offensive line. There's a sense of mystery surrounding the defense as well, as defensive coordinator Bill Davis unveils his scheme after a preseason of tinkering with personnel.
Of course, the mystery extends to the Redskins sideline, where their star quarterback is set to return from a torn ACL suffered in their playoff loss only nine months ago. Will Robert Griffin III be able to do the same athletic things he was able to do en route to taking the league by storm last season. Is he coming back too soon? It's very early in the season, no doubt, but could Monday night give us a preview of who will be the team to beat in the division this season? The NFL universe will be watching closely as the first NFC East division clash of the year takes place on national television at 7 PM on Monday night.
Last Time They Met At FedEx Field:
November 18, 2012 – Eagles 6, Redskins 31
Nick Foles' first NFL start wasn't exactly one to remember for the rookie, who went 21-of-46 for 204 yards and two interceptions while the Redskins bottled up the Eagles running game, holding LeSean McCoy to 45 yards on 15 carries. The star of the show was Griffin III, who was nearly perfect on the day: 14-of-15 for 200 yards and four touchdowns.
When The Eagles Have The Ball
After all of the speculation over how the Eagles offense will look under Chip Kelly, Eagles fans will finally begin to get some answers on Monday night. What percentage of the playbook did Chip Kelly show in the preseason – 50? 25? 10? There really is no telling what Kelly is planning to do with this offense. Here is what we saw in the preseason: almost entirely shotgun snaps, double stack wide receiver formations, no-huddle pacing, and a lot of read-option type plays. Kelly will definitely expand the playbook against Washington's defense, but it's impossible to predict the extent.
Following a 2012 season filled with turmoil that ended with doubts about his future in Philadelphia, Michael Vick will take the field as the Eagles starting quarterback. All Eagles fans know the story of how Vick won the job over Nick Foles with an impressive preseason performance, going 28-38 in his passing attempts, good for 383 yards and a 101.1 quarterback rating. Now that the games really matter, it's time for Vick to demonstrate how all of the hard work he put in this offseason will pay off. Vick had perhaps the best game of his NFL career at FedEx Field in 2010, as the southpaw threw for 333 yards with four touchdowns and no interceptions. He also used his legs to tally 80 yards and two more scores. If Vick can rekindle that Monday night magic, the Redskins defense could be in for a long night.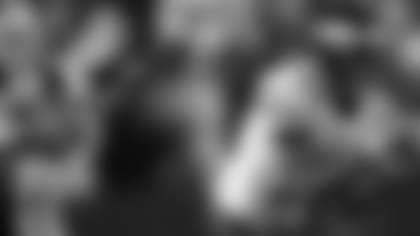 If the Eagles are going to find any success moving the ball against the Redskins, it's going to start with the battle in the trenches. The Eagles offensive line enters the regular season with high expectations, and they will be tested early and often against the Redskins 3-4 defense that features Brian Orakpo and Ryan Kerrigan, who have totaled 26 combined sacks the last two seasons (with Orakpo playing just two games in 2012). Add to that the veteran presence of London Fletcher, who hasn't missed a single game in his 15-year NFL career, and the Redskins will present a difficult challenge for the Eagle offense.
The offensive line, though, figures to be the strength of the Eagles offense. All-Pro Jason Peters is back at left tackle, Evan Mathis remains a top left guard, the athletic and cerebral Jason Kelce returns to man the center position, veteran Todd Herremans slides to right guard and the fourth overall pick Lane Johnson steps in to toss bodies around at right tackle. It's a group to watch and a group that should thrive in the fast-paced Kelly offense.
The men upfront will do all that they can to create holes for the Eagles most explosive playmaker- LeSean McCoy, who walked into the NovaCare complex on the first day of Training Camp saying that he wanted to "dominate" this season. McCoy played sparingly in the preseason after tweaking his knee during practice. He carried the ball 13 times for 56 yards and one touchdown. The opener will be the first time that Eagles fans will be able to see how McCoy reacts to playing a full game in Kelly's offense. Though Bryce Brown and possibly even Chris Polk will see action, McCoy will receive the lion's share of carries.
Still, there figure to be opportunities for the Eagles in the passing game. While the Redskins featured an average run defense last season – 17th in rushing yards per play – they allowed over 280 passing yards per game, good for 30th in the league. Second-round pick David Amerson joins a secondary that was the weak spot of the Redskins defense last season.
Eagles Projected Starting Lineup
Offense
Defense
QB Mike Vick
DE Cedric Thornton
RB LeSean McCoy
NT Isaac Sopoaga
TE James Casey
DE Fletcher Cox
WR Riley Cooper
ROLB Trent Cole
LT Jason Peters
MLB Mychal Kendricks
LG Evan Mathis
MLB DeMeco Ryans
C Jason Kelce
LOLB Connor Barwin
RG Todd Herremans
LCB Bradley Fletcher
RT Lane Johnson
RCB Cary Williams
TE Brent Celek
S Nate Allen
WR DeSean Jackson
S Patrick Chung
When the Redskins Have the Ball
All eyes will be on starting quarterback Robert Griffin III, of course, who is set to play in his first game after tearing the ACL and LCL in his right knee during the Redskins' Wild Card Playoff loss to the Seattle Seahawks on January 6. After seven months of intense rehab and constant questions about whether he would be ready for the 2013 regular season opener, the reigning Offensive Rookie of the Year was officially given medical clearance by Dr. James Andrews on Thursday, August 29. It will be interesting to see how head coach Mike Shanahan and offensive coordinator Kyle Shanahan construct their game plan in light of Griffin's return.
With Griffin's health in mind, the Redskins should rely heavily on their offensive line – from left to right, Trent Williams, Kory Lichtensteiger, Will Montgomery, Chris Chester and Tyler Polumbus – and a ground game that features the running back duo of Alfred Morris and third-year pro Roy Helu, who is coming off an assortment of injuries that ended his 2012 after just three games. Morris set the team record with 1,613 rushing yards in his breakout rookie season and figures to once again be the team's workhorse, displaying his decisive and powerful running style. Helu is a shiftier runner and capable receiver who figures to get time on third down after averaging 5.8 yards per carry during the preseason. Also keep in mind that Helu flashed NFL ability as a rookie in 2011, when he accumulated 1,019 yards and three touchdowns on 200 total touches. The Redskins had the league's first-ranked rushing attack in 2012, though 815 of the 2,709 yards came courtesy of Griffin, and while it seems likely that Griffin will run less in 2013, Helu should help pick up the slack. Evan Royster is third on the depth chart, but keep an eye on rookie running back Chris Thompson as well, whose versatility and explosive speed should make him a weapon both on offense and in the return game (he had a 69-yard punt-return touchdown in the preseason). Expect the Redskins to be among the NFL's best rushing attacks again in 2013. That also means the Shanahans are likely to test the Eagles defense, which had its issues stopping the run in the preseason.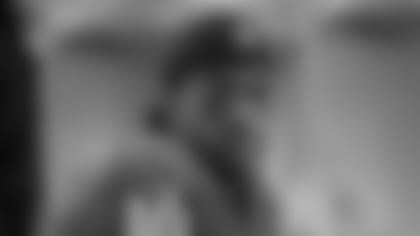 At wide receiver, the Redskins' star player is Pierre Garcon, who was the team's marquee free-agent signing last offseason. He battled a toe injury throughout 2012 but still managed to post 633 receiving yards and four touchdowns in 10 games. Second on the depth chart is Josh Morgan, who was also signed last offseason. He led the team in catches in 2012, with 48, but ranked fourth in receiving yards, with 510. Santana Moss, the senior member of the offense now entering his 13th season (ninth with the Redskins), and Leonard Hankerson ranked second and third, respectively, on the team in receptions and yards in 2012, while Aldrick Robinson serves as the primary deep threat and averaged 21.5 yards per catch last season. Fred Davis, the team's starting tight end, was in the midst of a solid season in 2012 before tearing his Achilles tendon against the New York Giants in late October. He signed a one-year deal with the Redskins in March and, now fully recovered, is looking to pick up where he left off.
Lining up against the Redskins offense will be a Philadelphia Eagles defense that underwent significant change during the 2013 offseason. All the defensive coaches are new, including coordinator Bill Davis, who came over after two seasons as linebackers coach for the Cleveland Browns and is beginning to transition the defense into a 3-4 scheme. There is a bunch of new personnel, as well, via both free agency and the draft. Nose tackle Isaac Sopoaga, outside linebacker Connor Barwin, cornerbacks Cary Williams and Bradley Fletcher and safety Patrick Chung are all starters and headline the free agent haul, while defensive lineman Bennie Logan – 12 total tackles, two tackles for loss, 1.5 sacks, two passes defended in the preseason – and safety Earl Wolff, both members of the 2013 draft class, figure to see a lot of snaps and could be key contributors in the base defense.
The Eagles return six starters on defense from 2012. Fletcher Cox and Cedric Thornton will start at defensive end, while Vinny Curry had a strong preseason and could fill a niche as a rush specialist along the defensive line on passing downs. Cox figures to be a player to watch and has been described by Kelly as one of the league's very best interior players already. Veteran leader DeMeco Ryans and second-year pro Mychal Kendricks, who looks primed to thrive in the new defense, are the middle linebackers. After a rough first game against the New England Patriots, Kendricks looked phenomenal against the Carolina Panthers and Jacksonville Jaguars and finished the preseason with six total tackles, two tackles for loss, 1.0 sack and two quarterback hurries. Trent Cole and Brandon Graham will rotate as the primary pass-rushing outside linebackers and do their best to make life difficult for Griffin III coming off the edge. The only returning starter in the secondary is likely to be fourth-year safety Nate Allen, who enters a critical season in his career with the Eagles, while second-year cornerback Brandon Boykin was a standout performer throughout Training Camp and will man the all-important slot corner position.
In addition to the starters, there were a number of Eagles who flashed during the preseason and could end up contributing in the base defense. Among those to remember are defensive lineman Damion Square and inside linebackers Jake Knott and Emmanuel Acho.
Redskins Projected Starting Lineup
Offense
Defense
QB Robert Griffin III
DE Jarvis Jenkins
RB Alfred Morris
NT Barry Cofield
FB Darrel Young
DE Stephen Bowen
WR Pierre Garcon
OLB Ryan Kerrigan
LT Trent Williams
ILB London Fletcher
LG Kory Lichtensteiger
ILB Perry Riley
C Will Montgomery
OLB Brian Orakpo
RG Chris Chester
CB DeAngelo Hall
RT Tyler Polumbus
SS Brandon Meriweather
TE Fred Davis
FS Bacarri Rambo
WR Josh Morgan
CB Josh Wilson
Key Matchups
Eagles WR DeSean Jackson vs Redskins CB DeAngelo Hall
No Eagle had a better Training Camp than Jackson. Entering his fifth season in the league, Jackson continues to provide big-play ability at any time. In the preseason, he caught six passes for 124 yards, including a 47-yard bomb from Vick in the preseason opener against New England. DeAngelo Hall will be lined up across from Jackson for the majority of the game. The veteran has picked off 39 passes in his nine-year career, and he will be in charge of preventing any home-run hitting routes from the Eagles speedy receiver – something he was unable to do on the first play from scrimmage in the Eagles' last Monday night trip to FedEx Field.
*
Eagles Defensive Line vs. Redskins RB Alfred Morris*
Though Griffin III will be the center of attention, the Eagles will also see a heavy dose of Morris on Monday night. The Eagles defensive line has given up a few long runs during the preseason and will now be faced with the task of bottling up Morris. Isaac Sopoaga was brought in to plug up the middle of the field, and he along with Fletcher Cox and Cedric Thornton will need to get good pushes to win the line of scrimmage. Expect Mychal Kendricks and DeMeco Ryans to also play a large role in the Eagles run-stopping game.
Robert Griffin III, QB, Washington Redskins, No. 10
As if the focus will be on anyone else. Griffin III's health was a central storyline through the offseason, Training Camp and preseason as the media provided daily updates about his condition and status for the opening game of the regular season. The matchup between the Eagles and Redskins was hand-picked as the Monday Night Football opener and has long been billed as the NFL debut of Chip Kelly versus the return of Griffin III. Despite being medically cleared to play, how much will Griffin be limited, if at all? Or will we see the same player who electrified the league pre-injury?
Brian Orakpo, OLB, Washington Redskins, No. 98
Orakpo racked up 28.5 sacks in his first three seasons in the league but missed the last 14 games of the 2012 season with a pectoral tear. Though his return from injury has not received even a fraction of the same attention as Griffin, Orakpo is the Redskins' top pass rusher and remains a vital piece to defensive coordinator Jim Haslett's 3-4 scheme.
Michael Vick, QB, Philadelphia Eagles, No. 7
Vick, Griffin's counterpart, beat out Nick Foles to win the Eagles' starting quarterback competition after a strong offseason of work in the new offense. Though much sharper against the Patriots and Panthers than the Jaguars during the preseason, Vick's overall body of work was encouraging, and he should be greatly aided by an offense that will emphasize balance and rely on a potent run game that features LeSean McCoy, Bryce Brown and Chris Polk. Week 1 against the Redskins will mark the beginning of yet another chapter in Vick's evolutikno as an NFL quarterback. With head coach Chip Kelly, he could flourish the same way he did during his renaissance season of 2010.
Patrick Chung, S, Philadelphia Eagles, No. 23
Chung was signed by the Eagles after spending the first four seasons of his career with the New England Patriots. A tough, physical, hard-hitting presence who makes his impact felt down near the line of scrimmage, he has emerged as a tone-setter on the Eagles defense. Chung had an impressive preseason, in which he made a number of tremendous solo tackles (10 of his 11 total tackles were of the solo variety), and will have to carry over that strong play into the regular season against the unique Redskins offense.