The Eagles made a series of roster moves on Tuesday. First, they re-signed long snapper Rick Lovato, who was released on Monday to make room for new quarterback Reid Sinnett, who was claimed off waivers from the Miami Dolphins. A roster spot opened when the trade that sent quarterback Joe Flacco to the New York Jets for a conditional 2022 sixth-round pick became official. A Pro Bowl selection in 2019, Lovato has been the Eagles' long snapper since the end of the 2016 campaign.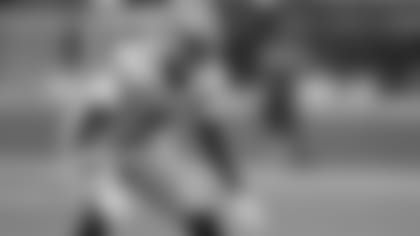 The Eagles signed safety Jared Mayden to the practice squad. To make room, the team released cornerback Michael Jacquet.
A rookie free agent signing of the 49ers out of Alabama in 2020, Mayden played in two games as a practice squad call-up for San Francisco last year on special teams.
The 6-foot, 205-pound Mayden is 23 years old. A native of Sachse High School, Mayden comes from an athletic family. His father, James Sr., was college basketball at Oklahoma and his uncle, Tyrone Washington, was a former second-round pick of the Houston Rockets. Mayden's older brother, James, was a wide receiver at Rice University, while his younger brother, Jalen, is a quarterback at San Diego State.
At Alabama, Mayden played in 36 games (11 starts) from 2016-19. In his final season on campus, Mayden started 11 of 12 games and hauled in four interceptions to rank second in the SEC.
Week 8 Practice Squad Protections
The Eagles protected the following four practice squad players, which means that they cannot be signed by another team this week.