The annual Eagles Radiothon is back and the online auction is underway!
The event is an integral part of the Eagles Autism Foundation's dedicated effort to being a champion for innovative autism care and research. Eagles Radiothon provides the chance for the entire Eagles community to support the Eagles Autism Foundation through bidding on unique and exciting Eagles-themed auction items.
On September 6th-7th, SportsRadio 94WIP airwaves will be all Eagles, all the time, in support of the Eagles Autism Foundation; the event is presented by Firstrust Bank and the Green Family Foundation.
This year's extensive auction list is as impressive as ever – there is something special for every Eagles fan.
Here are 10 can't-miss auction items available for bidding in this year's 2022 Eagles Radiothon.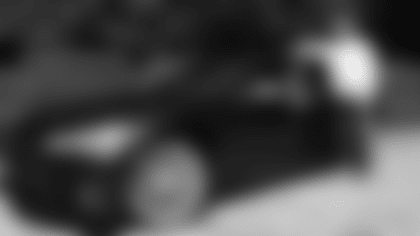 1. Jeffrey Lurie's Midnight Green Telsa
Philadelphia Eagles Chairman and CEO Jeffrey Lurie graciously donated his Midnight Green 2014 Tesla Model S with sleek tan interior to this year's Eagles Radiothon, and it could soon be yours. Should you make a bid and win, you'll meet with Mr. Lurie himself to pick up your new electric vehicle. The Tesla will be available until September 20, 2022.
2. Chow down on a crawfish boil with Jalen Hurts
Do you love crawfish? So does quarterback Jalen Hurts. If you want in on a crawfish feast with QB1 himself at the NovaCare Complex with five of your closest friends, keep an eye on this item!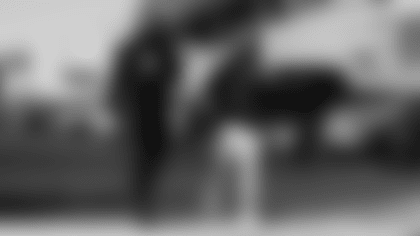 3. Try to escape the room with Avonte Maddox and Dallas Goedert
It's no secret that Avonte Maddox and Dallas Goedert are the best of friends, but can they complete an escape room before time runs out? This item gives you and three friends the opportunity to join the pair in their quest to solve clues and escape the room.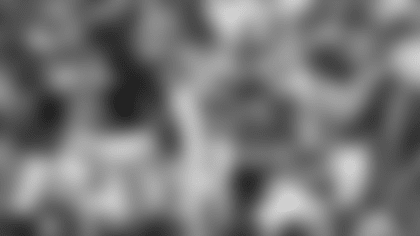 4. Represent the Eagles on the road with away game travel experiences
The Eagles Autism Foundation is auctioning two chances for you and a guest to join the Eagles' caravan to away games against NFC East rivals Washington Commanders and New York Giants. The trip includes transportation, hotel accommodations, dinner, tickets to the game, and even an exclusive road trip gift!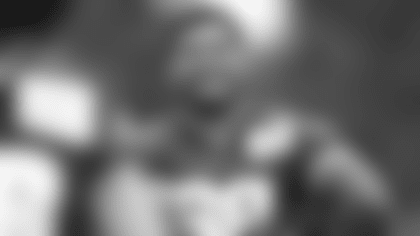 5. Sing karaoke with Jordan Mailata
He's arguably the best singer on the roster, and he's bringing six people to a karaoke party at Yakitori Boy in Chinatown! See Mailata's 'Masked Singer' skills come to life in a memorable night featuring singing, dancing, and food!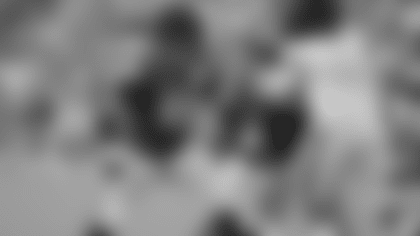 6. Eagles Autism Foundation Stadium Practice-signed jerseys
This year's stadium practice was a very special night at Lincoln Financial Field – and every player signed their limited-edition EAF jersey after wearing it! They will all be available for bidding.
7. Create a Rita's Italian Ice flavor with Miles Sanders
Water ice is a Philly favorite – and so is Miles Sanders. You and three guests will participate in a flavor creation experience at Rita's Headquarters alongside Sanders himself.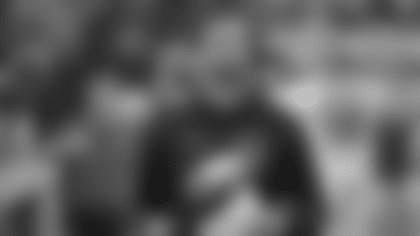 8. Compete with Head Coach Nick Sirianni
Spend the afternoon with Coach Sirianni! After enjoying lunch, you and a guest will have the chance to try and beat him in HORSE and ping pong – good luck!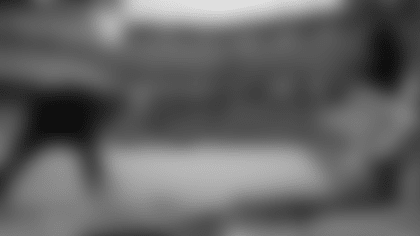 9. Paint the field with Lane Johnson
An essential part of home game preparation is painting the field Eagles green. This auction item will give you and three guests the opportunity to take part in that process alongside Lane Johnson. You'll also get to see your artistry in action – this package also includes four tickets in the 100-level for that game!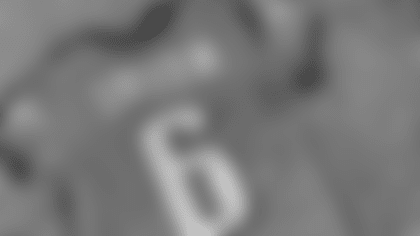 10. Add to your memorabilia collection with signed items
For the collectors of the Eagles community, there will be plenty of signed items for bidding, including signed authentic midnight green helmets and footballs, Eagles-wrapped bikes, game-worn authentic jerseys, and more.
This list includes just a few of the exclusive items and experiences available for auction – there will also be exclusive Brandon Graham-designed t-shirts available for $30. Check out the complete list and start bidding here.