The Eagles are saddened to learn of the passing of former Wide Receivers Coach Dick Coury, who died on Saturday at 90.
Coury was one of the assistants on Dick Vermeil's first staff in 1976 and remained with the Eagles for six seasons. Under his tutelage, Pro Football Hall of Fame wide receiver Harold Carmichael earned three Pro Bowl nominations and posted two 1,000-yard seasons. Coury was part of the team that defeated the Dallas Cowboys to capture the NFC Championship in 1980 to mark the franchise's first Super Bowl appearance. In addition to coaching the wide receivers, Coury provided Vermeil with playcalling advice from the press box on gamedays.
One of his favorite keepsakes from 41 years of coaching at the high school, college, and professional ranks was his ring from the 1980 NFC Championship season that he wore until his passing.
"Once you work with Dick Coury, you never forget him," Vermeil said by phone on Sunday. "He had a natural compassion for kids. I don't think I've ever been with a coach that could coach so well with almost never raising his voice.
"He was just so even-tempered. You know I'm even-tempered, always mad. He was even-tempered, always calm, always very respectful of every player from the first-string guy to the fourth guy he was going to have to cut. I remember him as a great friend. I have a lot of respect and admiration for him. He made a tremendous contribution to my coaching career and to everybody that he coached."
Even though Coury didn't play in the college or professional ranks, he earned the respect of his players.
"He was a very, very mild-mannered coach. He didn't scream. He didn't holler. I don't think I remember him even ever cursing, but he commanded respect," Carmichael said by phone on Sunday. "He helped us out with doing what we had to do and just making sure that we stayed on the right path. I had so much respect for Coach Coury."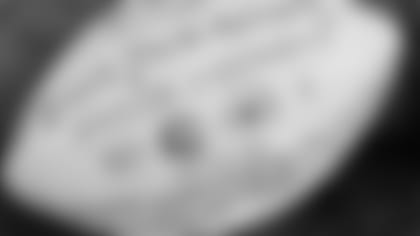 Born on September 29, 1929 in Athens, Ohio, Coury was a student assistant under Frank Leahy at Notre Dame before becoming an assistant coach at Mater Dei High School following graduation. After four years, Coury became the head coach at Mater Dei, where he first met Vermeil. Coury amassed an 85–9–5 record at Mater Dei before being named USC's defensive coordinator in 1966. The Trojans were No. 1 in the nation in 1967. He was an assistant coach with the Pittsburgh Steelers in 1969 before taking the head coaching job at Cal State Fullerton in 1970. He returned to the NFL with the Denver Broncos in 1972 as their wide receivers coach.
Coury was named head coach of the World Football League's Portland Storm in 1974 before returning to the NFL to coach linebackers for the San Diego Chargers the following year.
After his six-year tenure with the Eagles, Coury wanted to be a head coach again and landed a job with the Boston Breakers of the USFL. He was the USFL's Coach of the Year in 1983 following an 11-7 campaign. After the USFL folded, Coury returned to the NFL in 1986 with the Los Angeles Rams as their quarterbacks coach. He spent time with the Patriots, Vikings, and Oilers before he reunited with Vermeil in St. Louis in 1997.
"He had great integrity. You would never question Dick Coury's loyalty. You know when you brought him to work that he was going to be your coach for all of the right reasons," Vermeil said of working with Coury again.
In 1997, Carmichael was starting with the Eagles in his role as director of player programs. He watched a Rams' preseason game and saw Vermeil had several former players coaching, including Wilbert Montgomery, who scored on a 42-yard touchdown run on the second play from scrimmage to set the tone in that 1980 NFC Championship triumph.
Carmichael wondered why he wasn't invited to be a part of the staff. He found out Coury was the wide receivers coach.
"I said, 'Coach, if it were anybody else, I'd be mad. But Coach Coury, I'm happy that was your choice because he was a great coach for me,'" Carmichael told Vermeil.
Coury is survived by his wife, Bonnie; seven children (Michael, Rick, Steve, Rob, Catherine, Linda, and Tim); 15 grandchildren; and 10 great-grandchildren.