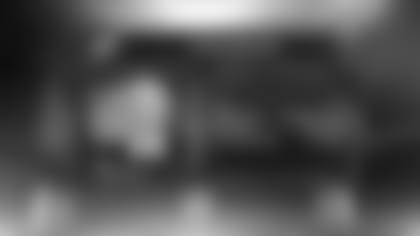 The Eagles confirmed that former New York Giants and Jacksonville Jaguars head coach Tom Coughlin interviewed for the team's vacant head coaching position. Coughlin is the sixth candidate to be interviewed, joining Duce Staley, Pat Shurmur, Adam Gase, Ben McAdoo and Doug Pederson.
Coughlin, 69, resigned last Monday after 12 seasons at the helm of the rival franchise. During his tenure, he led the Giants to two Super Bowl titles (2007 and 2011), earning a 102-90 (.531) regular season record during that span. Coughlin's Giants teams were built largely upon the offensive side of the ball – seven times during his tenure in New York his teams ranked top 10 in the league points scored and three more times they ranked between 11 and 14. Quarterback Eli Manning, who was drafted by the Giants prior to Coughlin's first year as head coach of the team, developed into one of the better quarterbacks in the league under his watch, earning three trips to the Pro Bowl and two Super Bowl MVP awards.
In an NFC East division that's been difficult to predict year-to-year for the better part of a decade, Coughlin's teams made the most of its playoff appearances under the veteran head coach. With Coughlin, New York was 8-3 in playoff games, including 2-0 in the Super Bowl. Two of the losses were to the Eagles.
Before coaching the Giants, Coughlin spent eight seasons with the Jacksonville Jaguars, going 68-60 (.531) with four playoff appearances and a 4-4 postseason record as the franchise's first and winningest head coach. Prior to that job, he served as the head man for the Boston College Eagles from 1991-93, earning a 21-13-1 mark. From 1984-90, he coached wide receivers for the Philadelphia Eagles, Green Bay Packers and the New York Giants, in that order. And before that, he held a handful of offensive coaching roles in the college ranks at Boston College (1981-83), Syracuse (1974-80) and the Rochester Institute of Technology (1970-73).