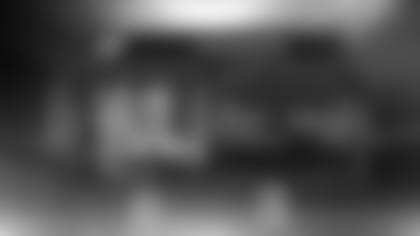 The Eagles confirmed that the team interviewed Kansas City Chiefs offensive coordinator Doug Pederson for their vacant head coaching position on Sunday.
Pederson is the fifth candidate to interview for the job, joining Duce Staley, Pat Shurmur, Adam Gase and Ben McAdoo.
Pederson, 47, began his NFL coaching career with Philadelphia in 2009, serving as its offensive quality control coach for two seasons before being elevated to quarterbacks coach in 2011. After two years in that role, he was brought to Kansas City by former Eagles head coach Andy Reid to serve as the team's offensive coordinator.
In three seasons executing Reid's West Coast offense in Kansas City, he helped the Chiefs achieve a combined 31-17 record and a top-16 rank in points per game each year (sixth in 2013, 16th in 2014 and ninth in 2015) after the team finished 32nd and 31st, respectively, in the two years prior to his arrival. During that time, the Chiefs have thrown the fewest interceptions in the league in all three seasons, and the team has ranked top five in rushing touchdowns (fifth in 2013, third in 2014 and first in 2015) and yards per carry (fifth in 2013, fifth in 2014 and third in 2015) each year as well.
As a player, Pederson logged 12 seasons in the NFL, starting nine games at quarterback for the Eagles in 1999, Reid's first year as head coach.
Pederson's Chiefs rushed for 141 yards and scored 23 of the teams 30 points in a shutout win over the Houston Texans in the Wild Card round of the playoffs Saturday. It was the first postseason victory of the Reid era in Kansas City.