The Philadelphia Eagles were honored Thursday at the 2013 Corporate Philanthropy Summit, which was hosted by the Philadelphia Business Journal at the Sheraton Hotel in Downtown Philadelphia.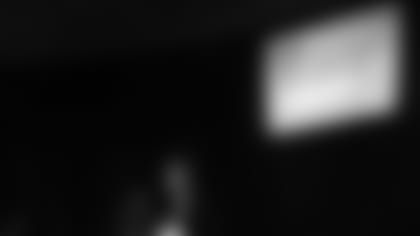 The Eagles placed first among medium-sized companies in the following categories: Community Impact, In-Kind Donor and Philanthropic Donor. The Eagles also placed second in Volunteerism and ninth overall in the region for Most Charitable Givers. The data used for these awards was based off of 2011.
The Philadelphia Business Journal annually honors the most philanthropic companies in the Philadelphia region.
Eagles Youth Partnership serves more than 50,000 children in need throughout the Philadelphia region each year with programs such as Eagles Eye Mobile, Eagles Book Mobile and annual Eagles Playground Build. The Eagles also generate money and awareness for breast cancer research and remain on the cutting edge with their Go Green initiatives that benefit the environment.
Last week, Philadelphia Mayor Michael Nutter announced that this year's Beyond Sport summit would be hosted in Philadelphia. The Philadelphia Eagles have been previously named the Global Sport Team of the Year for their philanthropic efforts.