Of the 74 players currently on the Eagles roster, 53 were members of the team in some fashion last season. While the 21 new faces are undergoing a transition of their own, the 53 holdovers are left with a simple truth – things are different in the NovaCare Complex.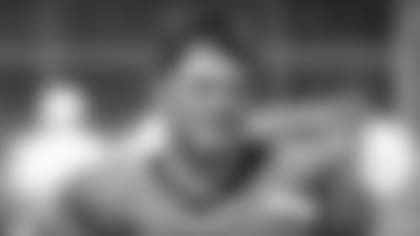 As the first pre-draft veteran minicamp under Chip Kelly marches on, the veteran Eagles are adjusting to a different way of doings things. The pace of practice is different. The noise level of practice is different. The meeting schedule is different. The nutrition program is different. And, of course, the playbook is different.
So what do the players think of the new way of life in South Philadelphia? So far, they love it.
"I'm really enjoying it," said offensive lineman Danny Watkins. "Coach Kelly, he's definitely changed things here for the better. It's, I guess you could say, an electrified atmosphere.
"It's like he came in and overhauled the building ... He's changed everything, you know, the little things to the big things, strength and conditioning, nutrition, how we're recovering and then obviously the major stuff, the offense and how we're running things out here."
For tight end Brent Celek especially, the culture change is obvious. Along with Trent Cole, Todd Herremans, Jason Avant and Jon Dorenbos, Celek is one of five players who have been with the Eagles since the 2007 season.
"It's different," Celek said. "You're so used to coach (Andy) Reid for so long and even growing up I saw coach Reid as the figure of Philadelphia. But things change and I love what coach Kelly has brought here so far. It's awesome."
Awesome only begins to describe Celek's thoughts on Kelly's approach thus far. When asked about some of the changes on offense, Celek lit up and cautiously described some of the new implementations as revolutionary.
"I think from a communications standpoint, it's going to change the league," Celek said. "I'm not going to tell you guys how, but it will, just the way that they can communicate plays in and get us the stuff. It's pretty cool. It's something that I never even thought was possible in the NFL and seeing the stuff he's doing, he has a reason why he does everything that he does and a reason why each play is called what it is and it all makes sense.
"He always says he's going to work us and he does work us while we're out there. But he also takes care of us. When we need rest, he gives us rest. When we need nutrition, he gives us food. So from that standpoint, he's giving us everything we need to succeed and he takes care of all those aspects. There's no complaining. You can't be like, 'I'm tired, I'm not getting enough rest.' He thinks about all that stuff."
After struggling to earn playing time in his rookie season, 2012 second-round pick Vinny Curry is looking forward to making an impact under the new Eagles regime. Working in his favor is a familiarity with some of the coaches that not many of his teammates share. While at Marshall, Curry played under defensive coordinator and interim head coach Rick Minter, who is now the Eagles inside linebackers coach.
More importantly, Curry's new position coach, Jerry Azzinaro, was also his position coach for a season at Marshall.   
He's "definitely the same person," Curry said with a smile about Azzinaro. "It's just great working back with him again, even working back with coach Minter. It's great, like a family reunion."
Looking to make an impact in whatever the new Eagles defense will look like, the 6-foot-3 Curry said that he's bulked up to 278 pounds after playing most of last season around 260 pounds.
"Shoot, as a football player you say, 'Let's get it,'" Curry said. "Last year, I was disappointed with the playing time. This year, I'm just hungry. I just want to get out on the field and help this team win football games."
Meanwhile, the same goes for Watkins, who ceded his starting role at right guard last season. With Howard Mudd's unique blocking system in the rearview mirror, Watkins is looking forward to proving himself under Kelly and offensive line coach Jeff Stoutland.
"Howard had a very untraditional pass set and coach Stout has more of a traditional pass set so that's obviously first and foremost," said Watkins, who added that he believes the offense "plays to our strengths."
Watkins added that he's already taken to Stoutland as a coach.
"We've been spending a lot of time together and he's a coach you relate to," said Watkins. "You look up to him and you want to work hard for him. You want to do the best you can for him."