The 2013 NFL Draft is now officially less than a week away. And with a new head coach in Chip Kelly and the No. 4 overall pick, the Eagles are certainly one of the teams to watch. In fact, NFL Network analyst Mike Mayock thinks the Eagles "are the most fascinating draft team this year."
"I'm fascinated to watch Chip Kelly because I just don't know what he's going to do. I don't know if he values things the way the NFL has traditionally valued," Mayock said on a conference call with reporters. "Is a left tackle more important than the right? How important is the defense considered? With your tempo, you're trying to get as many snaps as you can get offensively, and trying to get off the field defensively, are you looking more for pressure players on defense? So to me they're a hot button item this year is Philadelphia."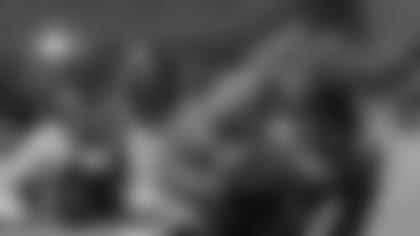 Mayock will unveil his one and only mock draft on Wednesday, the eve of the first round of the NFL Draft. He did reveal during the conference call that he does not believe a cornerback will go in the top 10. He certainly does expect an early run on offensive tackles which could present an interesting situation and trade possibility at No. 4 for the Eagles.
"I think the first pressure point could be if (Eric) Fisher and (Luke) Joeckel are gone in the first three picks, Philadelphia is sitting at four and Detroit (at No. 5) desperately needs a tackle," Mayock said. "I think Philadelphia is the first pressure point for Lane Johnson."
Who does Mayock think the Eagles will take at No. 4? He did not give his answer, but specifically mentioned the Eagles on two different occasions when discussing defensive tackle Star Lotulelei.
"If Philadelphia pulled the plug on him at four, I have no argument with that," Mayock said. "You're going to get a guy that's going to start this year, play really well, and still has upside and can affect the quarterback."
Mayock has 10 players in mind he could see going in the top five and doesn't expect any surprises. Another top-five possibility Mayock offered was wide receiver Tavon Austin, who has been projected by mock drafts to be a top-15 selection but not a top-five pick.
General manager Howie Roseman declared this past week that the Eagles will take the best player available. The question that we'll learn next Thursday night is exactly who that player is.