Coaching a program with such a rich history and tradition has been a "blessing" for Tim Roken. The head coach at Saint Joseph's Prep has been able to coach talented young men who have gone on to do remarkable things. For Roken, it is about helping his players grow while keeping them safe on the field. 
"At the high school level, their minds, bodies, and souls are still developing," Roken said. "We want to make sure that we are allowing them to grow." 
Roken's first coaching job came in 2010 at Saint Joseph's Prep. While working for the U.S. Army All-American Bowl, a colleague connected him with Gabe Infante, the Saint Joe's Prep head coach at the time. Infante brought Roken onto his staff where he would serve as the quarterbacks coach for one season.  
During his stint coaching the Prep's quarterbacks, Roken coached Skyler Mornhinweg, the son of former Eagles Offensive Coordinator Marty Mornhinweg. Skyler went on to play at Florida and Columbia. 
After a successful first season in North Philadelphia, the former East Stroudsburg University quarterback was promoted to offensive coordinator.  
Roken was in that role from 2011-18. He coached Prep standouts and current Eagles D'Andre Swift and Olamide Zaccheaus.  
"It is awesome for D'Andre and Olamide to see the next group of guys that are continuing the tradition and success which they built," Roken said. "Our guys understand that the program is in this position now because of the guys that came before them."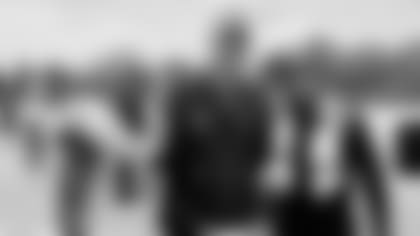 After Infante moved a few blocks away to be a part of the coaching staff at Temple University in 2019, Roken assumed the head coaching role. This is his fifth season in charge of the Saint Joe's Prep football program. 
Roken was selected as the All-American Bowl East Head Coach in 2021 and in 2022 won the Eastern Pennsylvania High School Coach of the Year for Class 6A. He has led the program to three Class 6A state championships (2019, 2020, 2022) during his tenure. 
The team is currently 3-1 in the early stages of the 2023 season. Their most recent game was against the second-ranked team in New Jersey, Don Bosco Prep, ending in a 28-7 victory for the Hawks.  
"We are striving to get better every day," Roken said. "I get excited each week to watch this group grow together and play for one another."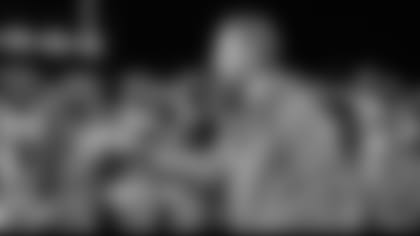 For Roken, player safety plays a vital role in his team's success on and off the field.
Dating back to Infante's days as head coach, the program has participated in USA Football's Heads Up Tackling, something that Roken has continued.
"We strive every day to teach our guys the proper way to tackle and make sure that they are safe on the field," Roken said.
Heads Up Tackling provides drills, tips, and information on how to tackle properly and safely.
The coaches at Saint Joe's Prep want to make sure that their players are keeping their heads out of contact and using shoulder pads to make tackles.
For years, concussions have been a big concern in youth football and Roken takes the risk very seriously.
His players take the ImPact test, a computerized concussion assessment before the season starts.
"As head coach, he monitors everything from reps, distance runs, snaps, and mental acuity to keep the players safe," said Saint Joseph's Prep Athletic Director Daniel DiBerardinis. "He compiles daily, weekly, and monthly data on injuries to recognize any possible trends and changes in training as needed to keep our players safe and healthy."
Roken's players' parents are provided training in recognizing and communicating concussion symptoms.
All eyes are needed on high school football players to make sure they are staying safe and healthy.
"It takes a village," Roken said. "People need to be aware of the symptoms of a concussion, making sure they are treating it in the proper way, and not putting that individual back in harm's way."
Cardiac arrest and CPR training is extremely important to Roken.
In April of 2015, Ryan Gillyard, a 15-year-old Saint Joe's Prep football player, suffered a sudden cardiac arrest during conditioning drills and lost his life.
During a tough time for the family, team, and school, it brought the Prep community together and made them all appreciate life and the people around them.
"Whenever adversity strikes in your life, it is important how you respond," Roken said.
Roken makes sure that the players, students, staff, and the Prep community understand sudden cardiac arrest with training every year.
The program teams up with Simon's Heart, a local organization that focuses on preventing sudden cardiac arrests in children, to evaluate heart deformities and teach CPR. The entire school is offered the opportunity to be tested each year by medical professionals from Simon's Heart in hopes of catching and preventing heart issues. They also raise money for the foundation throughout the year.
Roken's commitment to player safety on and off the field with Saint Joe's Prep makes him the Week 2 Eagles Coach of the Week! Saint Joe's Prep will receive a $2,000 grant and Roken will be entered in as a candidate for the Eagles High School Coach of the Year. – Written by Owen Boyle