The Philadelphia Eagles are dedicated to inspiring the next generation of Eagles fans through a commitment to youth football programming across the Greater Philadelphia Area. In an effort to support local teams and organizations that nurture a love for the game at the youth level, the Eagles are distributing more than $50,000 in grants to help fund 35 local youth and high school football programs in need.
"The Return to Youth Football Grant Program allows us to support young athletes across the Greater Philadelphia Area, and to also express our appreciation to the athletic directors, coaches, and league administrators who are inspiring our youth athletes through the game of football," said Eagles President Don Smolenski. "We are honored to support over 35 programs throughout our community."
Funding from the grants will help programs purchase safety equipment, launch tackle and flag football programs, rebound from the effects of COVID-19, and support those committed to Girls Flag Football.
Youth football teams or leagues, NFL Flag teams, high school football programs, and nonprofit organizations that incorporate youth football of any kind into their programming were eligible to apply for a grant. Organizations were required to offer programs or services within the Eagles market. Grants range from $500 to $2,000.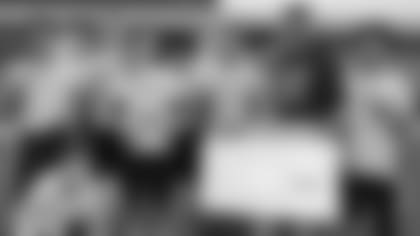 Youth and high school football programs awarded a 2021 Return to Youth Football Grant:
• Bensalem Ramblers Football/NESAC
• Big Picture Philadelphia/Vaux Big Picture High School Cougars/Philadelphia Public League
• Black and Gold Gridiron Club – Freedom High School Booster Club 
• Blackhawks Athletic Club
• Boys Latin Charter High School 
• Bristol Wildcats Youth Athletic Association 
• Children Advancing Towards Success (CATS)
• Coatesville Midget Football League/CKR/Bert Bell
• Crispin Gardens Athletic Club 
• Francis Hopkinson School 
• Frankford Chargers Youth and Sports Organization/Pennsylvania Elite
• Hightstown-East Windsor Youth Baseball League
• Liberty Youth Athletic Association 
• Little Vikings Football Allentown Central Catholic HS
• Louis Farrell Elementary School 
• Martin Luther King High School Football Golden Cougars
• Methacton Warriors Youth Football and Cheer 
• Milford High School Football Boosters
• Mount Pleasant High School Green Knights Football
• Northeast Bethlehem Raiders
• Oak Lane Youth Association Wildcats – American Youth Football League
• Pa Elite Athletes (Pa Savages)
• Panther Community Foundation/Chester Panther
• Pottstown High School Football
• South Parkland Youth Association 
• South Philly Sigma Sharks 
• The Greater 69th Street Wildcats Athletic Association
• Wardogs Elite Athletics
• West Chester NFL Flag Football
• Wildwood High School Football