Panasonic Eco Solutions North America has been selected by the Philadelphia Eagles to lead an important part of Lincoln Financial Field's revitalization by spearheading a comprehensive LED display solution throughout the facility. Highlighted by two end zone video boards totaling over 9,400 square feet, Panasonic will install a number of video displays in and around the stadium in time for the upcoming 2014 NFL season.
"Our fans deserve the ultimate experience every time they step foot into Lincoln Financial Field," said Eagles Chairman/CEO Jeffrey Lurie. "One of our top priorities during this revitalization project was to enhance that experience by providing them with the highest quality HD video boards and LED ribbon boards. We are proud to be partnering with Panasonic, an undisputed leader in the field, and we are looking forward to working with them for many years to come."
The final phase of the Eagles two-year revitalization plan, which will reach completion this August, is targeted at enhancing the fan experience by leveraging multiple state-of-the-art LED video displays throughout the venue. Spectators will enjoy the highest-definition boards in the National Football League featuring two 10mm pitch video screens. The north and south boards will measure approximately 27 feet tall by 192 feet wide and 27 feet tall by 160 feet wide, respectively.
The comprehensive solution will also include several 20mm pitch displays, including:
•    11 fascia-mounted ribbon boards totaling more than 2,000 linear feet
•    One 335-square-foot video display in Headhouse Plaza
•    Two 334-square-foot and two 546-square-foot marquee displays at street level outside the stadium
•    Two video displays measuring approximately 45 feet tall by 18 feet wide and 15 feet tall by 30 feet wide in the Eagles Nest at the North end of the stadium
•    One 390-foot circular ribbon display in the Eagles Nest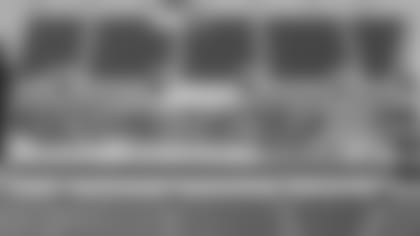 The heightened fan experience at Lincoln Financial Field will also extend to six 6mm LED displays on the club level and over 1,200 new high-definition Panasonic displays around the stadium.
Panasonic will become one of the Philadelphia Eagles "Founding Partners" and will gain naming rights to the Panasonic Club, a 37,000-square-foot space on the West side of the stadium that serves approximately 3,900 club seat holders each game.  Panasonic will leverage the Founding Partner relationship to explore additional cutting-edge solutions that can enhance the professional football fan experience.
"The goal of the Philadelphia Eagles' current revitalization project at Lincoln Financial Field is to deliver the ultimate game day viewing experience to its fans and corporate partners.  It will require the most advanced LED video display technology in the Industry", said Joseph M. Taylor, Chairman & CEO, Panasonic Corporation of North America.  "The Eagles Ownership and Management team was rigorous in their selection of a technology Partner.  Panasonic is thrilled and proud to partner with the Philadelphia Eagles to implement their vision with a Panasonic solution that is visually compelling, highly engaging and elevates the total game day experience."
"Panasonic worked with the Eagles to upgrade the stadium with technology that would offer new viewing and digital advertising capabilities," said Richard Ballard, Vice President of Sales and Marketing for Panasonic Eco Solutions North America. "Stadium video solutions are a critical part of connecting the spectators with what is taking place on the field, and our solution is designed to make it easier for sponsors and operators alike to make those connections with the latest technologies."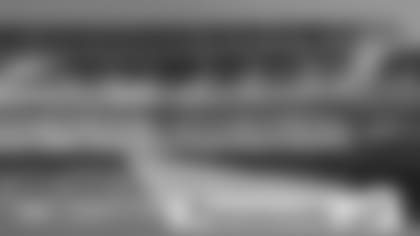 About Panasonic Eco Solutions North America
Panasonic Eco Solutions North America is a division of Panasonic Corporation of North America, the principal North American subsidiary of Panasonic Corporation. Panasonic Corporation was recently ranked number four in Interbrand's "Best Global Green Brands 2013", moving up two spots from number six, becoming the highest ranked electronics brand in the report. Panasonic Eco Solutions develops and provides customized and integrated technology-based system solutions for enterprise customers in a variety of industries such as sports, entertainment and digital outdoor signage. Additionally, the company supplies renewable energy and energy-efficiency solutions to corporate and public sector organizations. For more information visit: http://us.panasonic.com and http://us.panasonic.com/business/pesna.