With less than a week remaining before the start of Training Camp, the Eagles have added a promising young player into the mix along the offensive line. The team agreed to terms Tuesday with Michael Bamiro, a rookie out of Stony Brook.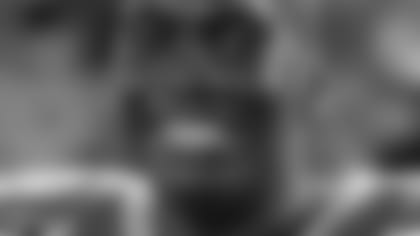 Listed at 6-8, 335, Bamiro has taken a bit of a complicated path to the NFL. He attended the University of Pittsburgh as a freshman in 2008 but did not play football. Bamiro then transferred to Stony Brook University, where he had to redshirt the 2009 season.
Once he finally found his way onto the field, Bamiro became a three-year starter for the Seawolves, earning a first team All-Big South selection in 2012. Recently, the NCAA ruled Bamiro ineligible to play in the upcoming season because, they ruled, his five-year window of eligibility began in 2008 and ended in 2012. After the ruling was announced, Bamiro applied for the NFL Supplemental Draft, but was denied entry because he was technically eligible for April's NFL Draft, which he was unaware of.
After all of the confusion, Bamiro became a free agent, drawing attention from many teams around the league, before choosing to sign with the Eagles. The Tobyhanna, PA native started every game over the last three seasons for the Seawolves at right tackle. In 2011, the Pocono Mountain West High School product was a crucial piece of one of the best offenses in FCS football, as Stony Brook averaged 38.0 points per game.
Stay tuned for word of the roster move that will allow Bamiro to be added to the 90-man roster.