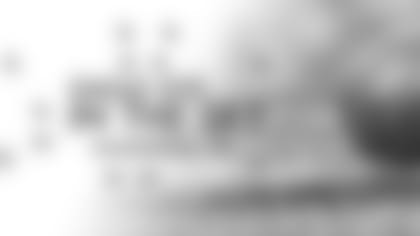 When fans think of defensive schemes, the primary way to describe their favorite team is as a 4-3 or as a 3-4 defense. That being said, most fans also understand that subpackages with extra defensive backs are the way of today's NFL world. What does that mean? It means that the days of just being a 4-3 or a 3-4 are all but gone.
Last season, the Eagles' defense was in nickel (five defensive backs) or dime (six defensive backs) 65 percent of the time. Their opponents, believe it or not, were in subgroups for 90 percent (!) of the time. The Eagles' offense rarely saw team's base defenses because of how they played.
While that may be an extreme, it's clear to see that the NFL is a subpackage league. Why? Because with the game being so focused on matchups, defenses need to have answers for everything an offense can throw at them. With versatile tight ends and running backs making plays in the passing game, coordinators have to be able to match up man to man. With more athletic defensive backs, teams are better equipped to take away what offenses want to do.
It's common knowledge that the value of the slot corner is higher than ever before, with almost every team considering the position a starter on defense. Teams handle that in a couple of different ways. Some defensive coordinators have designated slot cornerbacks who come in and step right into the slot. Others take a starting outside cornerback or safety in base and slide them into the slot in subpackages. The extra defensive back then takes their place outside or on the back end.
Chris Harris is a starting corner for the Denver Broncos in base packages, but when they go to nickel he goes into the slot while former first-round pick Bradley Roby steps in on the outside. On the play above, he intercepts a Derek Carr pass and takes it to the house. Here in Philadelphia, Eagles fans are well aware of Malcolm Jenkins' role last year as a safety in base and a slot corner in nickel and dime. 2015 first-round pick Byron Jones did similar things in Dallas this past season.
Subpackages have been around for a while, but the addition of a slot corner is not the only difference you'll see. All three levels of the defense can potentially be affected, and some of the players who make the biggest impact in those situations were considered afterthoughts just a handful of years ago. Why? Because decision-makers and analysts alike were more worried about what a player "couldn't do" in base packages. Now, you're seeing more teams looking at what a player "can do" in subpackages. First, let's look up front at the defensive line.
Subpackage Defensive Linemen
We currently are in full-on draft season and with a countless amount of mock drafts and big boards at your fingertips, you're going to hear and read plenty of analysis about specific players up front being "too small to play in a 3-4" or "not being stout enough to play with their hand on the ground."
In today's subpackage league, getting after the passer is key. Every team wants to attack the quarterback, and it's just a matter of how you get there. Even if you're a traditional two-gap defensive operation like the Eagles were for the past three seasons, when you go into your subpackage on passing downs, you're more than likely going to be in a one-gap scenario. This means your linemen are attacking upfield and getting after the quarterback. Now every team, scheme and coaching staff will treat it differently, but take one look around the league and you'll see some of these players that in years past would've been seen as "tweeners" coming out of school having plenty of success.
Look at a player who had a huge impact on the Broncos beating the Panthers in the Super Bowl last month, Malik Jackson. Coming out of Tennessee, Jackson was seen by many as a versatile lineman who could play a couple of different positions up front, but he wasn't explosive enough to be a productive pass rusher off the edge and he wasn't strong enough to be a force inside as a run defender. Thoughts like this made most analysts (like you see in this scouting report from NFL.com) consider him a late-round choice.
Players like Jackson used to be considered afterthoughts in the offseason. Now, you may see more of them come at a higher price tag in both the free agent market (Jackson is set to do just that next week) and in the draft. Players like Charles Tapper from Oklahoma (6-2, 271 pounds), Jonathan Bullard from Florida (6-3, 285 pounds), Ronald Blair from Appalachian State (6-2, 284 pounds), Aziz Shittu from Stanford (6-2, 284 pounds) and Corey Marshall from Virginia Tech (6-1, 265 pounds) all have that same type of inside-outside versatility that Jackson showed at Tennessee. Could players like that start to go earlier in the draft than before?
While we're on the topic of subpackage fronts, remember how "new and unique" the Giants' use of the NASCAR package was a few years back? For those who may forget its Super Bowl run in 2012, New York would utilize their four best pass rushers on the field at the same time, with Jason Pierre-Paul, Justin Tuck, Osi Umenyiora and Mathias Kiwanuka all in a three-point stance ready to attack the quarterback. Sliding defensive ends inside wasn't really as common a practice then as it is now, especially doing it with two of them. Now, that's all the rage, and any time you have a defensive end with length and athleticism who can do that, it gives you the ability to be very creative up front as a defensive coordinator.
Here's a shot of the Patriots this past year. You've got five players up front, and all five of them are pass rushers. No. 1 at left end is former second-round selection Jabaal Sheard. No. 2 inside is a former first-round pick in Dom Easley. No. 3 at right end is former first-round pick Chandler Jones. Between Sheard and Easley is former second-round pick Jamie Collins, and between Jones and Easley is Rob Ninkovich.
You'll notice in some of the shots above that the defensive line is really spread out, with both tackles lined up as wide 3-techniques and both ends lined up as wide 7- or 9-techniques. This is what is commonly referred to as a "Split" front. Another look will put both linebackers "mugged up" in the A gap in nickel packages, providing a "Split Mug" look (something that was broken down well by former Detroit offensive coordinator Joe Lombardi). Sometimes those linebackers blitz, sometimes they drop in coverage, but you want athleticism at that spot, which leads me to the next part of this discussion ...
"A competitive defense in this era must employ above-average coverage skills at most, if not all, of the seven of the linebacker/defensive back positions ... particularly the linebackers, because in the formations the linebackers are going to have to walk out and cover a tight end or a back that's out of the backfield, and if they can't move and they can't cover, offensively they find that matchup they like right now and they go right at it," Crennel said.
This has led to the 250-pound linebacker going the way of the dinosaur in today's game. At that size, those players struggle to be effective in space against some of the matchup problems such as Zach Ertz or Darren Sproles. Now, it's much more common to see players in the 230- to 240-pound range. Only 17 of the 115 "off-the-ball" linebackers drafted in the last five years weighed in at over 245 pounds either at the Scouting Combine or at their Pro Day.
At that smaller size, linebackers can be three-down players, allowing them to be able to hang in coverage while also be able to come downhill and play the run at a high level. "Subpackage linebackers" in the past were seen as throwaway players who could be had on the third day of the draft because they weren't big enough to hold up in the run game and therefore not worthy of a high draft choice. One such example was Denver linebacker Danny Trevathan.
Trevathan, who made this great interception against the Bears last season, has the speed to run with tight ends and bigger slot receivers and the athletic ability to navigate through traffic and make plays sideline to sideline. How does he make up for his lack of size? Instincts and competitive toughness. Those traits are shared by some of the other undersized linebackers who have come into the league in recent years and flourished, such as Tampa Bay's Lavonte David and Jacksonville's Telvin Smith. Trevathan, who like his teammate Jackson will be testing the free agent market next week, offers three-down value because of his abilities in coverage and also because he's able to play downhill as well.
In a traditional sense, when teams looked at their linebacking corps they wanted a big-bodied SAM linebacker to play close to the line of scrimmage, a downhill thumper at MIKE and a run-and-chase player as the WILL. Now, you could argue that defensive coordinators would rather start three WILL-type linebackers because athleticism is such a valuable piece of the puzzle in today's game. That's why you're going to see players like UCLA's Myles Jack and Ohio State's Darron Lee go high in this draft, and Jaylon Smith from Notre Dame would've been right there with them if not for his injury. Will players like Deion Jones from LSU, Montese Overton from ECU, or Dominique Alexander from Oklahoma be right behind them? The strength of that trio is their athleticism at the linebacker position, but at times people have questioned their ability to play downhill and make one-on-one tackles.
There's another factor to take into consideration here. The safety-to-linebacker trend is becoming more prevalent around the league. Deone Bucannon is no longer even considered a safety by the Arizona Cardinals. Mark Barron this year started a good chunk of games as the starter at WILL linebacker after being a former Top 10 pick at safety. It comes down to matchups. If you're a defensive coordinator, would you rather play nickel and have two athletic linebackers or would you rather play dime and have one athletic linebacker and an extra safety near the line of scrimmage? Safeties are typically more accustomed to playing in space, whereas linebackers are typically more used to playing downhill. Which combination would you rather have?
Think about it. If you're going to ask that player to play in coverage a good amount of the time, why not have a bigger safety on the field? One who is more comfortable moving backwards than a linebacker would, but also can come downhill and get his nose dirty in the run game?
The answer to this question comes down to each team's personnel, but this time of year as teams are building their rosters it's certainly something to keep an eye on. If you look at players like Duke's Jeremy Cash, USC's Su'a Cravens, Southern Utah's Miles Killebrew, or West Virginia's K.J. Dillon the same way you looked at Deone Bucannon as "box" players near the line of scrimmage, would you rather have them play that role than the linebackers I mentioned above (Jones, Overton or Alexander)? There may be teams that put all of these players into a "sublinebacker" category and grade them against each other.
If teams had the ability to line up in one defense every down and match up to an offense from play to play, that would obviously be ideal. That, to me, is the real value of a player like Myles Jack, who at 6-1, 245 pounds has the athletic ability to line up in the slot against athletic receivers and compete while also being able to line him up in the box and play between the hashes downhill. Could some teams use Jack as a basic strong safety? Sure. Could teams use him as a basic weakside linebacker? Absolutely. Watching a team potentially get the most out of his versatility will be the most fun to watch, however, and his ability to impact in subpackage downs will be very, very intriguing.
Fran Duffy is the producer of "Eagles Game Plan" which can be seen on Saturdays during the season. Be sure to also check out the "Eagle Eye In The Sky" podcast on the Philadelphia Eagles podcast channel on iTunes. Prior to joining the Eagles in 2011, Duffy was the head video coordinator for the Temple University Football team under former head coach Al Golden. In that role, he spent thousands of hours shooting, logging and assisting with the breakdown of the All-22 film from the team's games, practices and opponents.