The clock is ticking, Eagles fans.
On April 30th, the NFL Draft will kick off from Chicago, as NFL Commissioner Roger Goodell announces the latest class of NFL talent. To make sure that you're all set for when the Eagles are on the clock for the first time, we're counting down each day with look at each number from 100-1 and the significance that the number holds in Eagles history.
Without further ado, let's continue the countdown… The Eagles averaged the third-most points per game last season with 29.6 points per contest, but their best scoring output of the season came in Week 10 in the team's 45-21 dismantling of the Carolina Panther. The Monday night game marked Mark Sanchez's first start as an Eagle, and he didn't disappoint, throwing for 332 yards and two touchdowns. First Eagle To Wear No. 45: TB/QB Thomas Bushby (1935)
Last Eagle To Wear No. 45: DB Jamar Adams (2010)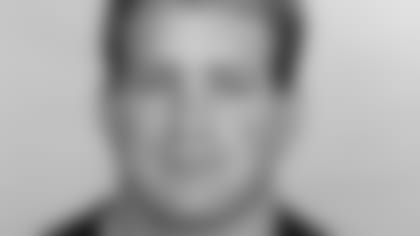 An safety from the University of Montana, Tim Hauck played 13 seasons in the NFL, including three seasons with the Eagles from 1999-2001.
Hauck replaced Mike Zordich as the starting strong safety opposite Brian Dawkins in his first season with the team, during which his most infamous moment, unfortunately, resulted from a legal hit that ended Michael Irvin's career. Nevertheless, he is fondly remembered around the league and by teammates as a tremendously valuable special teams player.
Following his retirement after the 2002 season, Hauck got into coaching and eventually took over as the secondary coach at his alma mater.