Chip Kelly has a chance to eyeball his players on the field for the first time in the pre-draft camp from Tuesday through Thursday. What he sees is what he is going to see, and how he evaluates a no-contact camp is entirely his call. History suggests that there is only so much to learn about players when there is no tackling and no pads worn.
Kelly will most certainly gain a handle on his team's capacity to handle the pace he intends to install for a normal practice day, and the general sense is that it's going to be extremely high tempo and intense. How the players react to those circumstances will be worthy to judge.
More than any position, in fact, the quarterback spot is the one that will attract scrutiny from Kelly and his coaching staff. So, then, it is important that the quarterback group -- all four of them -- demonstrate the ability to absorb, process and call to action on a lot of information that will be installed. This is not going to be a toe in the water in that sense. The coaching staff is going to throw a lot at the quarterbacks in terms of jargon, volume, recogntion and tempo.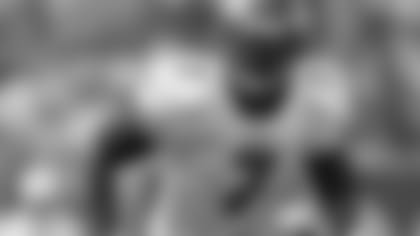 Consider this, then, an early-semester brain challenge for Michael Vick, Nick Foles, Dennis Dixon and G.J. Kinne. There will be some physical tests, for sure, as Kelly looks on the field to see how these quarterbacks -- some of whom are nimble and mobile and fast, and some who are not -- fit into the vision the head coach has for the offense. There is no sense putting what we think Kelly is going to draw up for the offense into a box, because he's the kind of coach who has such an imaginative mind and the vision to change direction at a moment's notice.
How will the quarterbacks handle all of the information that is going to be thrown their way in the next three days? Can they break it down and spit it out in the huddle, and can they make the necessary adjustments based on what they see from the scout-team defenses? Can they keep their cool in the heat of an intense situation working for a head coach who values the idea of good decision making as much, if not more, than any characteristic in his starter at the position?
This is the first litmus test of the brain for the quarterbacks. This is not to diminish a similar challenge for each and every position on the field, but there is no position where smart play is more vital than quarterback. And the Eagles have struggled so much offensively in the last couple of seasons with ball security that Kelly wants to have an offense in place that stresses limited turnovers.
How can the Eagles reduce their offensive mistakes? Better play calls helps, for sure. A stronger offensive line that is healthy and has some continuity is very important. Fewer penalties and second- and third-and-long situations are vital.
And so is good decision making by the quarterbacks. The quarterback simply has to be smart and decisive and right on his reads and his decisions.
Vick and Foles, I'm guessing, will take many reps is this camp and are going to be graded not only on their accuracy and physical ability to get to spots on the field, but also on their mental acuity. Who starts when the season opens in September is very much an open-ended question right now, so the best in the brain game has a chance to win the job and give Kelly what he wants from the quarterback spot.
There is value to this camp, plenty of it. As enlightening as Kelly and his coaching staff will find seeing the players on the field and watching them run and catch and, for the defense, get into the right position to make a play, will be seeing how they digest and act upon a tremendous volume of information coming their way.
The NFL has great players in every corner. It's very difficult to separate one great athlete from another. Those who best handle the mental challenge are the ones who make it in this league, and this test for the Eagles, and the quarterback position in particular, is an important one.