How long is the NFL season? Much longer than in college, so we asked a couple of Eagles how they felt heading into Week 9 in 2013. We've got that on tap, plus our broadcast schedule for today and much, much more ...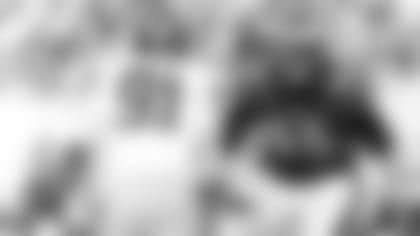 1. ADJUSTING TO AN NFL SEASON
One of the great challenges for an NFL rookie is defeating the physical and mental toll of his first season. Considering the preseason and the regular season, there are 20 games. The playbooks are thicker. The pace of life is far more demanding.
There's a reason, in other words, why players later say that their rookie seasons fly by quickly.
"Actually, my body feels a lot better than it did in college," said offensive tackle Lane Johnson, the team's first-round draft pick last April who played collegiately at Oklahoma. "I know there are more games, but we had more full-padded practices in college and it's tough. The way we worked out, the way we did things at Oklahoma, my body was really taxed each week."
There is also the element of professionalism In the NFL. College players have to balance schoolwork and football, but at this level it's all football on and off the field.
"I still have three hours to go before I graduate and I will probably take that in the spring, but it's a relief to focus only on football," said Johnson. "It's a lot of work every day, but it's work. This is my job. I want to be the best at my job."
Said defensive lineman Bennie Logan: "I feel like I'm managing everything and that it's going well. I'm used to the pace now, but it takes some time. I had always heard stories about how fast your first year went by in the NFL, but you have to experience it to believe it. We're already halfway through the season, and the coaches have told us that this is the stretch where some players fall off and wear down and lose their focus. We have to stiffen up and get stronger.
"I miss a few friends from college, but I don't miss college. My goal was to be here and I'm here, and I couldn't be happier to keep working. Here, I'm in the facility early in the morning and by the time I go home and watch just a little TV, it's already 9:30, 10 o'clock and I'm ready for bed."
2. CURRY: BOMBARDED BY MEDIA PRIOR TO TRADE DEADLINE
Defensive end Vinny Curry walked off the practice field on Tuesday and was dressing quietly in the locker room when, all of a sudden, he was surrounded by cameras and reporters asking him about rumors that he was potentially going to be traded by the 4 p.m. deadline.
Happy to say, now that it's Wednesday, that Curry remains an Eagle.
"I didn't know anything about it," said Curry. "I don't hear any rumors or anything like that. I'm just playing football. I'm glad to be an Eagle and I just want to play football and help this team win."
3. TODAY'S BROADCAST SCHEDULE
You've got a heavy dose of head coach Chip Kelly coming your way today. Tune in for our live coverage and hear what he has to say as the Eagles prepare for the Oakland Raiders.
Today's Broadcast Schedule
Time
Event
10:40 AM
Chip Kelly Press Conference
Noon
Eagles Live!: Chip Kelly, Merrill Reese In Studio
12:50 PM
LeSean McCoy, DeMeco Ryans Press Conferences
4. CEDRIC THORNTON: SLEEP IS KEY TO GOOD PLAY
Now a starter and a consistent producer for the Eagles along the defensive line, Cedric Thornton knows he has to take care of his body. He's playing significant snaps for the first time in three seasons and he's holding up very, very well.
"Sleep and recovery are the keys for me," said Thornton. "I try to be in bed around 9:30 and I slept until about 5:30. It helps a lot. I have to be consistent and learn like it's the first day. You approach it that way every day and you can see the improvement. To be here, in the NFL, is one thing. To stay here, you have to get better every day. There is always someone who's going to come try to take your job. So I'm working this as hard as I can, staying fresh and having fun out there."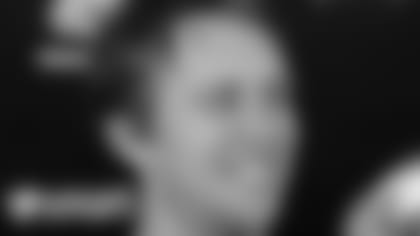 5. GETTING TO KNOW: QB NICK FOLES
It's great to see quarterback Nick Foles back on the practice field, and his intent is to start on Sunday at Oakland. We will see in which direction the coaches intend to take at the position. Here are some things you may or may not have known about Foles ...
Greatest love besides football: Family and faith
What I'd be doing if not in football: In the restaurant business or coaching
Talent I'd most like to have: Cooking
Favorite personal moment in sports: Beating USC on my dad's birthday when I was a sophomore at Arizona
Teams/Athletes growing up: John Elway and Michael Jordan
Book: Where The Red Fern Grows
Movie: Scooby Doo (animated)
Pre-Game ritual: Reading the Bible