On the eve of the second showdown between the Eagles and the Giants, we wait to see how Michael Vick will perform in his return to action. But there's plenty of other things to delve into before kickoff. In 5 Things To Know Today, let's look back at the Best of Chip Kelly and find out how you can watch games on the go and save $$$ on your tailgate items ...
1. THE BEST OF CHIP KELLY
Chip Kelly had a lot going on in the week between games against  Dallas and the New York Giants – namely at the quarterback position. When he wasn't talking quarterbacks, Kelly had more to say about a variety of other topics. We rewind on The Best Of Chip Kelly this week ...
On special teams: "I've been pleased with them.  I think there are particular plays where you wish it was a little bit different, but I think overall we're getting good effort.  Sometimes the bottom of our roster has been transformed a little bit with some injuries.  So you're throwing some good new guys in there that have been integral, special teams guys. Losing Jason Phillips, who we thought was going to be a special teams player for us. Jake Knott's a guy that's been a special teams player for us, but he's out.  So I think [special teams coordinator Dave] Fipp has been moving guys around.  The performance in the Denver game was not something - the two plays in the Denver game, the blocked punt and kickoff return for a touchdown.  But I'm happy with where we are.  I think like everything we continue to improve in that area, but I think they've done a decent job."
On C Jason Kelce being critical of himself after the loss to Dallas: "I think Jason Kelce takes everything to heart.  That's what's awesome about Jason Kelce.  He demands perfection from himself, and I think he knows I don't think anybody's going to get perfection, but that is a standard he sets for himself.  I think if Jason Kelce graded out at 99 percent, he'd be pissed off.  That is just the type of guy he is.  That's why he's awesome to have on this team.  I don't think Jason played as poorly as he thought he played in the Giants game.  He's a competitor.  He thinks you should make every block.  He thinks you should make every correct call.  And he's really been the anchor for us in the middle there."
On LB Trent Cole and his progress: "Yeah, I've seen Trent do a lot of really good things.  I just look at a couple just specific things from a linebacker standpoint is we were in a particular defense against the Cowboys and they ran Witten on a vertical route down the middle of the field trying to go deep and Trent matched him stride for stride and ran with him.  He did a couple little nuance things.  They tried to throw a quick flare pass towards our boundary on one play, and he was in a peel blitz and ran with the running back stride for stride and (Tony) Romo had to throw the ball away.  I've seen Trent really improving in terms of what we're asking him to do, and I think    maybe his numbers aren't what people think his numbers should be, but I think his contributions in terms of how he's creating a lot of havoc in there, I think we've been really, really happy with him."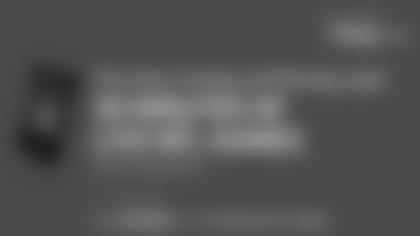 2. FIGHT #FOMOF WITH NFL MOBILE FROM VERIZON
What's better than football? Free football, of course. Verizon users, don't miss your chance to Preview 30 minutes of Live NFL Games Free courtesy of NFL Mobile from Verizon.  Your Free 30-minute preview of NFL Mobile from Verizon will give you all of this, LIVE: - NFL games on Thursday, Sunday and Monday nights - Every touchdown from every game on Sunday afternoons with NFL RedZone - The latest news and highlights with NFL Network 24/7 Preview Oct. 23rd - Oct. 29th. Airtime, message, and data rates may apply Click here to download your 30-minute free preview of NFL Mobile.
3. WEAR YOUR JERSEY TO ACME ON SUNDAY AND GET A DISCOUNT!
Do you have everything you need for your Eagles tailgate this Sunday? Or maybe you just need to get your grocery shopping done? Head to Philadelphia-area ACME Markets on Sunday and wear your Eagles jersey and you'll receive 10% off your purchase! Start your tailgate off the right way, by shopping at your local ACME.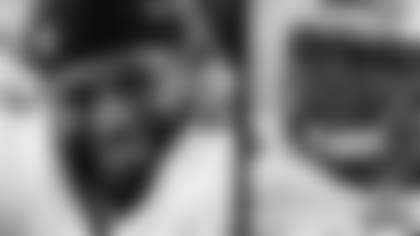 4. THE RETURN OF DT MIKE PATTERSON AS ... A GIANT
The Eagles made USC defensive tackle Mike Patterson their first-round draft pick in 2005. He played in 122 games, with 106 starts, through the 2012 season here, and then signed with New York as an unrestricted free agent in the offseason.
On Sunday, Patterson returns to Lincoln Financial Field as a visitor. He knows it's all business.
"It's not going to be emotional," Patterson said. "I learned real quickly that this is more of a business. I think I'm going to be more excited than anything. I still know people out there around the area. It's just going to be an exciting game. I'm looking forward to it, I've been practicing against those guys for so long, so I'm waiting to bust some moves out. We'll see what happens.
"I think it probably would have been different if Andy (Reid) was there still. I feel like it's a whole new team. The only thing that's the same are the players that I played with there."
5. GIANTS: STEPPING UP AGAINST THE RUN
The Giants did a terrific job against LeSean McCoy three weeks ago and then shut down Minnesota's Adrian Peterson in the win over the Vikings on Monday night. New York head coach Tom Coughlin likes what has seen from his defense.
"Well, we've been pretty good against the run. The test that's out there for us is, yes, we hit the quarterback a bunch the other day, a bunch, but the test is out there for us. Something like this against (Michael) Vick, with the receivers that he has (in Philadelphia, where the Giants play on Sunday), that will be the test.
"You'll have to see how we are in all phases. Can we defend, can we contest every ball? But let's face it, we've done a hell of a job against the run. Some of the greatest backs, the MVP of the league (Adrian Peterson, who was held to 28 yards Monday), and that's terrific and we are physical and we're getting more physical all the time. That's a terrific thing, because if we can play like that defensively, it certainly is going to help our team all the way around. The idea of playing from the lead is something we haven't really done much."