It's Wednesday and Sunday's showdown with Washington begins to inch closer and closer. Today, join us at 10:40 a.m. for Chip Kelly's press conference before Eagles Live! at Noon when Kelly will be in studio for his weekly one-on-one interview. Following practice, running back LeSean McCoy and linebacker DeMeco Ryans will have their press conferences. Before our live coverage gets underway, check out the 5 Things To Know Today ...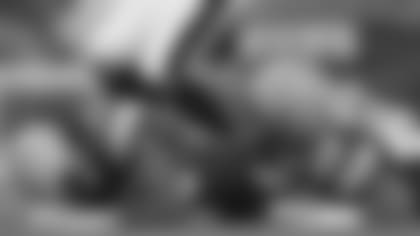 1. DeSEAN JACKSON: THE ENTERTAINER
DeSean Jackson is a man of the people.
Whether it's falling backwards into the end zone against the Dallas Cowboys, soaring in for six against Oakland, running around the goal line at the end of his Miracle at the New Meadowlands or showing Giants fans what he thinks of salsa dancing, Jackson knows how to get the fans talking.
The speedy receiver added to that list of memorable moments on Sunday. After two Packers defenders helped knock the ball up in the air, it fell down perfectly into Jackson's hands. He then turned backwards and casually walked into the end zone for six. 
"I just love to play this game," said Jackson. "However it comes out to be, that's what it is. I feel like I'm an entertainer in this sport that I'm in, and in my career I've done some crazy things. I just like to bring the entertainment to the fans. They pay their hard-earned money to come to the games and watch us, so I just want to give them a little extra to watch."
2. HELP FOLES WIN FEDEX AIR HONORS
Quarterback Nick Foles is a FedEx Air Player of the Week nominee for the second straight week following his performance in Sunday's 27-13 win over the Green Bay Packers.
Foles threw three touchdown passes and posted a 149.3 quarterback rating. Since 1960, Foles is the first quarterback to post a quarterback rating of 149 or better in back-to-back games.
Foles earned FedEx Air Player of the Week honors in the Week 6 win over Tampa Bay and in Week 9 victory in Oakland.
3. CHUNG THROWN BACK INTO THE "LION PIT"
So much for easing his way back into action. After missing multiple games and being nagged for over a month by a shoulder injury that he suffered against the Kansas City Chiefs, safety Patrick Chung is healthy and, with the injury to Earl Wolff, has reassumed his starting position in the Eagles secondary.
Defensive coordinator Bill Davis employed a rotation of Wolff and Chung against the Raiders and started off similarly against the Packers, but once Wolff went down Chung had play the rest of the snaps. He knows all too well that injuries are an inherent part of the game, and he is now ready to fill the void just as Wolff did.
"You have to win with the guys you have out there," Chung said. "You have to execute with the guys you have out there. Once you get thrown in the lion pit, you better be ready to fight. It was kind of a sucky way to get in there (because of Wolff's injury), but you have to win with the guys you have."
Chung is rejoining an Eagles defense that has made strides and improved markedly since the first month of the season. He is ready to contribute any way he can and keep the positive trend going, especially in the red zone, where the defense has assumed an identity of resilience and stinginess.
"It's just a mentality that Billy (Davis) has put on us," Chung said. "It's a mentality we have as a defense just to go out there and make sure (the offense) gets no points. You can't get in the red zone and (get discouraged). When we get there, we get excited and are like, 'Let's go stop them real quick and get off the field.' It's just a mentality we have."
4. GOODE FEELING GREAT TO BE AN EAGLE
Linebacker Najee Goode was claimed off waivers from Tampa Bay in September and has made an impact since arriving in Philadelphia. Goode returned a fumbled snap against the Giants for a touchdown in Week 8. Last Sunday, he recorded a career-high five tackles in place of an injured Mychal Kendricks in the win over the Packers.
Even though he may be new to the Eagles, Goode has known all of his life what it's like to play in Philadelphia. Najee's father, John, played for the Philadelphia Eagles in 1985.
"When I signed with the Eagles my father told me that the fans in Philly are extremely passionate about their sports teams," Goode said. "He said I should enjoy the moment and just make plays."
Najee credits both of his parents for raising him the right way and appreciates all the advice his father has given him about playing football over the years.
Goode considers it a blessing to even be able to play. After breaking his femur in high school, doctors told him he would never be able to suit up again.
"I overcame the odds because look at where I am today," he said. "I'm an Eagle!"
Let's get to know more about Najee Goode ...
Pre-Game ritual: "I call my mom to say a prayer before every game."
Favorite Car: Ford Mustang GT 500, "The fastest car in the NFL."
Job if not in NFL: Designing and working on cars
Guilty Pleasure: Cheesecake
Funniest Eagles: LeSean McCoy and Chris Polk
Teams/Athletes: Philadelphia Eagles/His father, John Goode
Athlete to watch right now: Usain Bolt
First job: Worked at a carwash
Bucket list: "Seeing all 7 wonders of the world."
Most played artist on iPod: Jay-Z
Meal: IHOP's Big Steak Omelette
Favorite Philly restaurant: Pod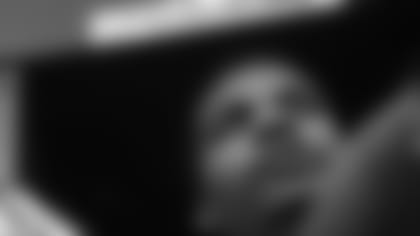 5. NOT ON SNAPCHAT? HERE'S WHAT YOU'RE MISSING
Eagles fans got their first look at the newest Eagle Brad Smith at the NovaCare Complex on Snapchat. Add "eagles" to keep up with all the behind-the-scenes Midnight Green action.