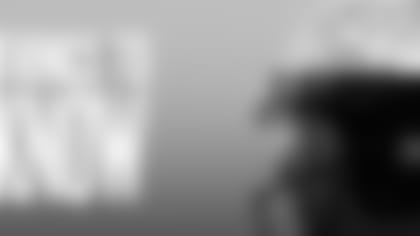 Just in case you went to bed before the end of the Monday Night Football game, guess what? The Eagles are tied for first place in the NFC East with a 5-7 record. We'll explain all the details in 5 Things to Know Today, but make sure to join us starting today at 11:45 AM as defensive coordinator Bill Davis and offensive coordinator Pat Shurmur meet the media. At 5 PM, we'll have a complete wrap-up of the day's news and notes on Eagles 360 with Dave Spadaro and Glen Macnow ...
1. OK, What Happened Last Night?
Eagles fans, you didn't miss much in the first three quarters of the Monday night game between Dallas and Washington. No touchdowns were scored until the final two minutes of the game.
With the score tied at 9-9, former Eagle DeSean Jackson fumbled on a punt return and the Cowboys got the ball at Washington's 15-yard line. Darren McFadden punched the ball in from 6 yards out for the Cowboys with 1:14 left. The Redskins weren't done. After a long kickoff return and penalty, Jackson redeemed himself with a 28-yard touchdown reception from Kirk Cousins to tie the game.
There was enough time for one more drive. Another long kickoff return and two passes from Matt Cassel to Dez Bryant set up Dan Bailey's game-winning 54-yard field goal with nine seconds left.
The Eagles are now in a first place tie with both Washington and New York at 5-7. Dallas is just one game back at 4-8 entering the final four games of the season.
Philadelphia gets to play both Washington and New York again after home games with Buffalo this week and Arizona the following Sunday. The Redskins travel to Chicago this weekend, while the Giants have the Monday night affair in Miami.
After helping the Bills get to 6-6 with a 30-21 win over the Texans, running back LeSean McCoy told reporters, "You all know who's next."
Of course, the Eagles' all-time leading rusher was speaking about the chance to go against his former team this Sunday at Lincoln Financial Field. Head coach Chip Kelly knows that the Eagles need to be ready.
"The one thing I do know about him is that he's playing really, really well right now, and it's going to take our entire defense to get rallied and get going, because when you watch him and you watch film in your initial breakdowns, he's playing at a really high level," Kelly said in his weekly interview with SportsRadio 94WIP. "It's something that we know. He's a talented, talented running back. It's going to take all 11 guys getting after him, because he can always make the first or second guy miss, sometimes the third guy miss, but it's going to take great team defense to corral him. It's a big, big challenge for us."
McCoy leads the Bills with 792 yards rushing in 2015.
4. What About The Eagles' RB Rotation?
The Eagles traded McCoy to Buffalo to help spread the running back workload among multiple players. In Sunday's win over New England, Darren Sproles was the leading rusher with 66 yards on 15 carries. Kenjon Barner had nine rushing attempts for 39 yards and DeMarco Murray had eight carries for 24 yards.
Kelly said that the running back rotation will be determined on a week-to-week basis. Don't forget about Ryan Mathews, who has been sidelined with a concussion and groin injury.
"I think everything is on a weekly basis depending on who we're matched up on and who's healthy has a lot to do with it," Kelly said. "Where does Ryan fit in when he's back healthy? It's a good problem to have when you have some backs and you used all three and all three of them were productive for you. Again, it's always as you figure out the week, who you're playing and who do you have available to you."
Unfortunately, Kelly admitted that he doesn't care about your fantasy football team.
"We have to do what's the best thing for the Philadelphia Eagles," Kelly said. "We are not trying to win a rushing championship, or a passing championship or a receiving championship or anything in that stretch of the imagination. We're going to do whatever we can do to win football games."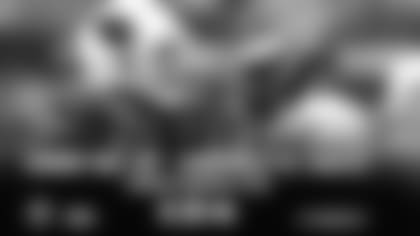 5. Cardinals-Eagles Flexed
The NFL announced on Monday that the Week 15 matchup between the Eagles and the Arizona Cardinals at Lincoln Financial Field has been flexed to an 8:30 PM kickoff and will now air on NBC's Sunday Night Football. The Cardinals are 10-2 and in first place in the NFC West. This is the fifth-straight year that these two teams square off against one another.